I'm late!
May was a great reading month for me, not least because I took a week's holiday and devoured 5 books while I was away.
Have a wee read at my thoughts, and let me know if you've read, enjoyed, or contemplated picking up any of these.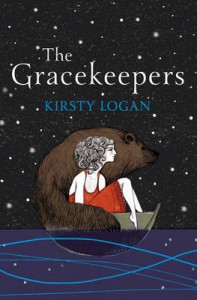 22. The Gracekeepers by Kirsty Logan
★★★★★ – A stunning debut from Scottish author Kirsty Logan. Gorgeous prose, a fully realised world and an excellent cast of characters. You can hear me interview Kirsty on Bookish Blether Episode 8.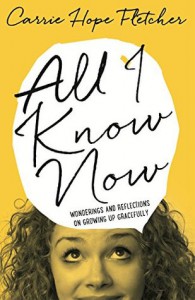 23. All I Know Now by Carrie Hope Fletcher
I read this because I thought it might be a good candidate for The Essayist Project but… it wasn't. It's directed at teens, particularly Carrie's fans or 'Hopefuls', and didn't have much bearing outside of that. It definitely could've used a heavier edit and some sections should've been totally restructured. But it's giving that audience something they want, so, hey.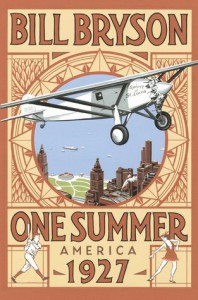 24. One Summer: America, 1927 by Bill Bryson
★★★★★ – I listened to this as an audiobook and literally developed some wrinkles in the process. It's that good old Bill Bryson thing with rich detail and inadvertently hilarious moments… but it wasn't his strongest work. He ties himself in knots over the connections between some subjects, and it's kinda horrible about women. So a history book, basically.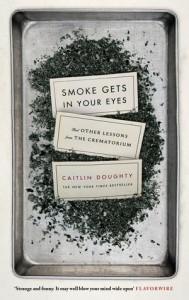 25. Smoke Gets in Your Eyes by Caitlin Doughty
★★★★★ – If you're curious about the subject of death, you'll love this. Part general non-fiction, part-memoir, it's mortician Caitlin Doughty reflecting on her career journey, what made her interested in death, and some great analysis on our culture's tendency to shun dealing with death and corpses. A great read.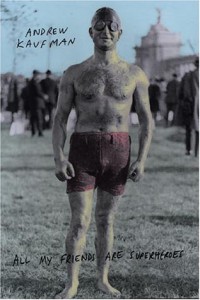 26. All My Friends are Superheroes by Andrew Kaufman
★★★★★ – This came highly recommended and it was a very sweet – if a little insubstantial – read. It's essentially a short fairytale along with some humorous bios of some people with unconventional superpowers. I'd have liked a bit more world-building, but at face value it's a fun wee read.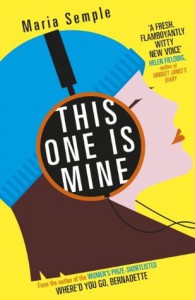 27. This One is Mine by Maria Semple
★★★★★ – Semple's debut novel, this was published a few years before her break-out Where'd You Go Bernadette (which I loved). It centres around a bored wealthy housewife, her asshole husband and his oddball sister who would definitely be played by Amy Sedaris on screen. Semple brings her TV comedy chops to some brilliantly realised scenes, but the characters' unlikability uncharacteristically kept me from really investing in the story. So-so.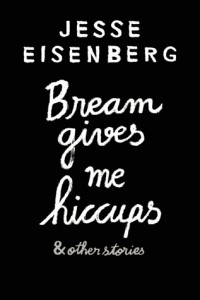 28. Bream Gives Me Hiccups by Jesse Eisenberg
★★★★★ – As a surprise to either everyone or no-one, this is an absolutely brilliant collection. His sharply observed restaurant reviews-cum-diaries by an eighth grader are as strong as his pithy dialogue scenes. His pathos is absolutely heart-in-mouth, and no sooner do you allow yourself to laugh than he sticks the knife in. Just fantastic. Look out for this one when it's released in September.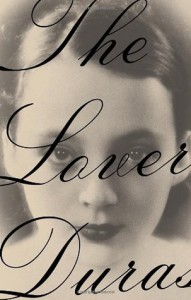 29. The Lover by Marguerite Duras
★★★★★ – Magnifique.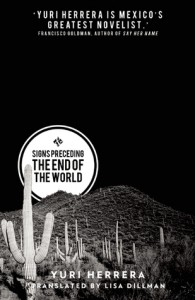 30. Signs Preceding the End of the World by Yuri Herrera
★★★★★ – This stunning short novel is difficult to get a firm grip on. I'm still not sure exactly what I read, or whether I fully understood it, but I loved it anyway. It's lyrical, it's gripping, and it takes you on a fantastic journey. What more could you possibly want?