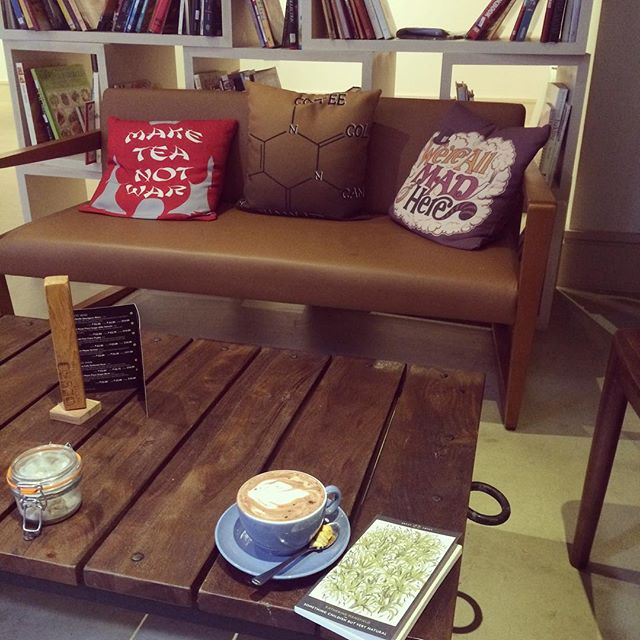 The sun hath graced the cold earth and ye verily the Weedgies did rejoice.
–– ON ROBOTNIC.CO ––
Bookish Blether Episode 15 is here – this week we talk about more book-to-film adaptations. This time it's 2015 releases we've loved and look forward to, plus some books we'd like to see as films.
I was back on the wireless this week, on what's now The Janice Forsyth Show on BBC Radio Scotland. Nigel Floyd and I discussed the new releases: Fantastic Four and Diary of a Teenage Girl. Catch up on iPlayer.
–– ARTS & CULTURE ––
Homme de Plume: What Catherine Nichols learned sending her novel out under a male name.
Even when her book is published, there's another struggle to come: Women Writers and the Struggle for Shelf Space.
Not backlist, but old writings rediscovered and ready to publish 50 years after her death is new work by Shirley Jackson. Last week, I linked to the first of three New Yorker pieces by Shirley Jackson. Here's part 2 on Fan Mail and part 3 on Garlic in Fiction.
This week, here's copy-editor Benjamin Dreyer's Shirley Jackson and Me – on his love for the author and copy-editing her posthumous collection Let Me Tell You – which is newly published this week.
" A colleague once described copyediting as the action of burrowing into an author's brain and doing to a manuscript what the author might have done had he or she had just a few more minutes to spend with every sentence—and hadn't already read every sentence five hundred times. "
A contemporary writer, now: Janice Galloway is too fucking cool.
Here's Every Single Line Judy Greer Had in a Movie This Summer. Sadface. She is awesome, and savvy, but she deserves better roles than these. The industry owes her that.
A great piece here on Being The Only One In The Room.
–– DIGITAL ––
The usually dry and too-serious-for-YouTube Richard Lawson did this brilliant write-up of VidCon (the YouTube convention) in this piece for Vanity Fair subtitled Screaming Fans, Millionaires, and the Future That's Already Here. That about covers it.
In related: Theft, Lies and Facebook Video from the creator of VidCon, Hank Green. TL;DR, Facebook is at it, and it's damaging for content creators.
Ashley Milne Tyte, host of The Broad Experience podcast, shared her thoughts and experiences of being a female independent podcaster. Lots to learn here.
–– ON PAPER ––
I concluded last week's 7 in 7 Readathon having finished 6 books – and a bit. The final two were The Reckoning by Edith Wharton – which I loved – and Circe and the Cyclops by Homer (two excerpts from The Odyssey).
This week I've also read Good Behaviour by Molly Keane, a darkly comic period tale about a poor-rich girl of the gentry and her naïve take on life and the family dynamics that surround her. We had a good chat about it at my book club too.
Next month we're having our book club on a barge (Barge Club!) – because reasons – and we'll be reading The Fishermen by Chigozie Obioma.
Next? I've restarted Live Among the Savages by Shirley Jackson and am totally bowled over by her personality. What a lady.
What are you currently reading?


–– &c. ––
The California Drought Is Creating A New Silent Spring. Sad news that deserves far more air time than it's getting.
I loved this little observational piece: What's In A Namaste? Depends If You Live In India Or The U.S.
––
Read anything good this week? Hit reply or tweet me with a link.
​Have a lovely weekend!