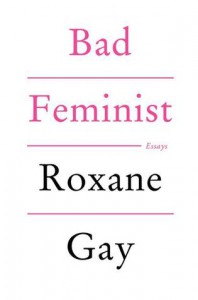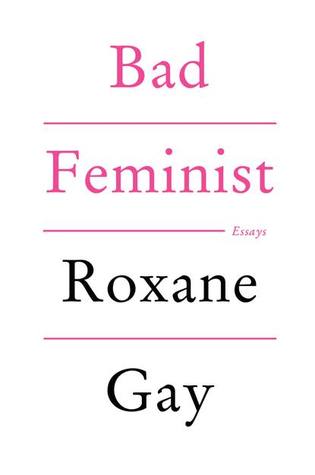 If I had to describe Roxane Gay's style of personal essay-writing, it would be genuine.
I was immediately drawn to this collection in its opening section of personal essays. Three of my immediate highlights were 'To Scratch, Claw, Or Grope Clumsily or Frantically' (an essay on Scrabble championships); 'I Once Was Miss America', and 'Not Here to Make Friends'.
Whether or not you agree with Gay's politics or enjoy her writing style, hers is a much-needed perspective in today's media landscape. I like to think of myself as an enlightened, thinking person whose personal mediascape is carefully curated and representative. Today, though, it's easier than ever to wrap ourselves in a bubble of comfortable views and cognitive bias, no matter how well-read we are. While Gay obviously fits into my bubble, she also writes about race and her personal experiences – experiences that I'd never personally encounter.
Personal Essays
Gay's style of personal essay is warm and revealing. Her work in the Scrabble essay brings together a gift for telling anecdotes, her personal competitive edge, and a battery of subtle reminders of what it's like to be an outsider in a passionate world – whether it's the world at large or a microcosm like competitive Scrabble. I laughed a lot.
In 'I Once Was Miss America', she brings that same flair for the personal while beginning to meld it into arts criticism… albeit the kind that you try to avoid when revisiting an old favourite. While I've read and often cite Junot Diaz' line about how failing to see representations of ourselves makes us like vampires, in Gay's essay about Sweet Valley High I learned that a young black woman might identify or seek to be like the same white characters as I once did, or do. I gained perspective by seeing issues through her lens.
While she reveals the dearth of mirrors in the media for young, non-white, non-middle-class people, she also wraps in appealing tidbits about the weird conclusions that we bring to our limited experiences as children. It is not until we are older that we see the ways in which we are different from other people – and when you're a white woman there are little injustices everywhere, but it's important to check those perspectives. Essays like Gay's help me to do that.
Arts Criticism
There's lots to like in the author's cultural (arts) criticism, too. They're not all new points (for me), but again they enrich my cultural vocabulary for talking about them. In 'Not Here to Make Friends', she writes about dislikable female characters. I find the dislikable character as criticism dull to begin with, but Gay's point goes further. She makes several examples of writers' (including Roger Ebert's) attempts to diagnose unlikable female characters. Young Adult's Mavis Gary must be bipolar or an alcoholic, for example. "It implies we are engaging in a courtship," she writes, and this is what is expected for almost all female leads – particularly on screen – and especially if they're pretty (which they usually are). That's why we find Mavis so repulsive.
This point crops up again and again. A friendly, pretty, skinny, well-adjusted white women is a cultural neutral (further dissected in 'Reaching for Catharsis', a review of Skinny by Diana Spechler in which, like with unlikable women, there must be an underlying reason for a character to be overweight). Often I find myself questioning these neutral values, but never so much as when someone who is less aligned with those values than I am is there to highlight it. That's what makes this essay collection so valuable for me as a reader and consumer of popular culture.
Another place where I particularly felt the need for Gay's perspective was in her essay 'Thoughts on The Help'. I knew The Help was problematic… but it was easy enough to sweep aside and enjoy the narrative. Gay digs into certain points, shoring up the extent of Stockett's poor use of dialect, even more problematic reliance on stereotypes, and the use of the magical negro trope.
She brings the same critical eye to Django Unchained, 12 Years a Slave and the fils of Tyler Perry. She also brings it to Orange Is the New Black, which suffered from the problem of diverse characters orbiting in Piper's solar system – an issue which I think has been largely resolved in season 2 – but who am I to say? While Gay is correct that OITNB stands out by virtue of a low bar, I don't think this is settling; I think it's progress. Diversity, however trivial, can be a promising push for more if we let it. As she puts it: "Were ready for more stories of black experience." Let's have it.
Cultural Criticism
Moving away from arts criticism, I was really drawn into the essay 'The Illusion of Safety or The Safety of Illusion'. It's about trigger warnings. When a recent debate flared about the use of trigger warnings, my attitude was, "You can't put a trigger warning on life." I've since heard reasonable arguments that call for them as a cheap kindness. Like it costs nothing to be polite, it costs nothing to give a little nod to those who may not wish to proceed.
Gay highlights my original point, but also how the illusion of safety helps people cope. She states that the visceral reaction of a trigger cannot be undone by the letters "TW". She describes them as an impossible task, at odds with the writing process. Does adding a warning remove self-censorship, or encourage it? There are no guidelines for trigger warnings – you're kind of damned if you do and damned if you don't.
Once place where her criticism surprised me was in her thoughts on Lean In. Having read bell hooks' evisceration of Sandberg's white, upper-class brand of feminism, I had come to expect something in that ball park. In comparison, Gay is surprisingly charitable. While bell hooks is concerned with certain definitions, Gay takes a different tack. She cites Elizabeth Spiers, who notes that we don't excoriate Trump, Buffett, Branson and other male big cheeses on the same issues. She's right, of course. Sheryl Sandberg needn't be everything to everyone, and to expect her to plays into the same expectations that we have of all token women in power or with a particularly big platform in other areas of life and culture.
Politics
The overtly political essays in this collection are neatly tucked at the back of the book, right before two title essays which kind of wrap the whole thing up. There's some great criticism in here, for example in a piece on the role of social media when national news ignores women's rights news. However this selection is primarily of current events and don't quite fit with the bulk of the book. Though important, I have to say I found them a little less compelling for having aged.
So…
As you can tell, I really enjoyed this collection. I've since considered a plausible criticism of it from Alice Gregory in the New York Times, which is also worth your consideration.
Next, I'll be reading And The Heart Says Whatever by Emily Gould. As always, please do feel free to send me your thoughts and recommendations in a comment below or on Twitter @robotnic.
More in The Essayist Project:
Click through to read more articles from The Essayist Project series.
Buy the book:
To support The Essayist Project, please consider purchasing Bad Feminist using these links:
Amazon | Book Depository