Lately I've become an absolute podcast junkie – so I decided to share 5 of my favourite podcasts.
What are your favourite podcasts, bookish or otherwise? Where else do you like to read or hear about books? Click on the video or read on for my picks…

1. Book Talk by Scottish Book Trust
A podcast from the Scottish Book Trust. Combines book discussion episodes with interviews with authors and local literary news. I love the vast array of readers that they bring in, from SBT staff to critics and journalists to authors to teachers. In the interest of full disclosure, I've appeared on this one a couple of times, discussing A Visit from the Goon Squad and The Hundred Year-Old Man…
Click through for their Website – Twitter – subscribe on iTunes.
2. Book Riot with Jeff O'Neal & Rebecca Schinsky
A weekly round-up of bookish news, along with book recommendations and chat about the reading life. I discovered this podcast via Rincey and gave it an initial listen on a bus ride to Inverness. I then pretty much shotgunned the rest and have been listening weekly ever since. This one comes in at about 1 hour long, and is usually published at weekends, making it perfect for a Sunday laze on the couch with a cup of tea and an iPad game. (Well, that's how I enjoy it.)
Visit Book Riot – Twitter – subscribe on iTunes.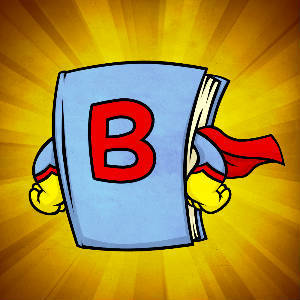 3. Bookrageous with Josh, Jenn & Rebecca
They dub themselves "serious about books, but not exactly serious" – which is a pretty great summation. The Bookrageous podcast is a regular round-table of books and reading, including the occasional book group discussion.  I really enjoy their boundless enthusiasm, and both love and hate the massive TBR that each listening session this podcast leaves behind.
Find them on Twitter – Tumblr – subscribe on iTunes.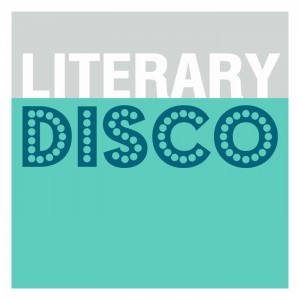 4. Literary Disco with Rider Strong, Julia Pistell, & Todd Goldberg
After listening to Book Riot and Bookrageous back-to-back you might want to hear someone give a book a right good slagging. Literary Disco is fortnightly book discussion podcast from 3 very intelligent and rambunctious readers. Their discussions have a more academic quality than the above, which sets it apart from as a little more serious, but still very fun, look into books.
Visit Literary Disco's website – Twitter – subscribe on iTunes.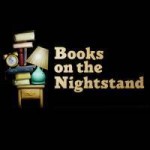 5. Books on the Nightstand
Run by 2 Random House sales reps as a personal project, this podcast is a weekly discussion of books and related topics, with occasional author interviews. The basic format is a discussion (usually a listener question or topical issue) followed by 2 book recommendations, and an audiobook of the week. This one is a neat 30 minutes long, and is published every Tuesday, so I love listening to this while walking on an errand or while making dinner.
Find the Books on the Nightstand website – Goodreads group – subscribe on iTunes.