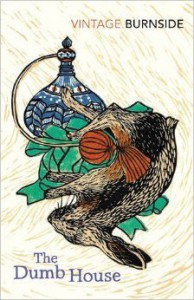 53. The Dumb House by John Burnside
★★★★★ – A creepy, educated, sinister unreliable narrator and a twisted set of events give me so much to mull over here. The prose is delectable, the story unravels in sick and horrifying ways, and yet it's an absolutely compulsive read. Highly recommended (if you like that sort of thing).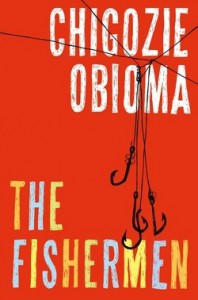 54. The Fishermen by Chigozie Obioma
★★★★★ – Let's just say: The Dumb House was a tough act to follow. This Cain and Abel story has a lot of heart, and I loved spending time with the characters. It gets off to a slow start, though, and I found my interest waned between dramatic turns. Pretty good, but not outstanding for me.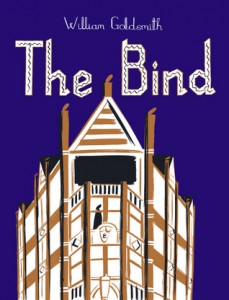 55. The Bind by William Goldsmith
★★★★★ – A gorgeous watercolour and ink graphic novel. The artwork is stunning and the story is a family drama about book-binders that manages to balance earnestness and drama with wry wit. I gave this 5 stars because I don't know what else I could want from a graphic novel – except maybe for it to be longer.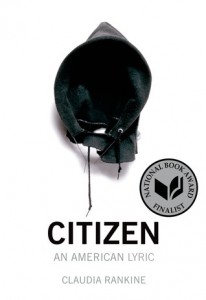 56. Citizen: An American Lyric by Claudia Rankine
★★★★★ – This book is quite experimental, and some types of writing worked well while others left me a little cold. Rankine lays out situations in a second person narrative, largely extolling microagressions, and I found them to be really well-written and hard-hitting. On the other end of the spectrum, the edited TV scripts didn't form in my mind, and I'd rather have seen them visually. Either way it's a really important book for our time, and I'd urge you to give it a go.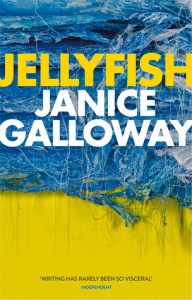 57. Jellyfish by Janice Galloway
★★★★★ – Probably one of the most viscerally engaging short story collections I've ever read. Galloway covers family, relationships, and life in its quiet moments with an incredible and unique observation.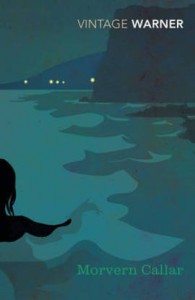 58. Morvern Callar by Alan Warner
★★★★★ – Readers will either love or hate spending over 200 pages in Morvern's mind. I found her difficult to get along with at first, but ultimately utterly engrossing. A distinctive voice, a haunting subject and an excellently observed slice of life.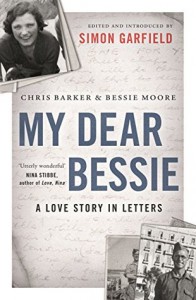 59. My Dear Bessie by Chris Barker / Simon Garfield
★★★★★ – I've been reading this very gradually over the course of almost a year. It's very sweet and warm with some great gems, and the family afterwords are lovely too. It could definitely have been edited down more, though, and there's far less Bessie than billed. I imagine this one would be a better experience on audio.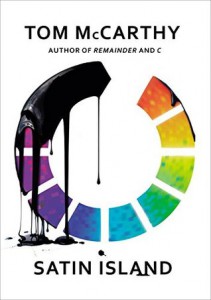 60. Satin Island by Tom McCarthy
★★★★★ – My Goodreads review got a lot of love. It read simply, "Flashes of brilliance amid interminable shite." The more I think about this book, the less impressed I am by it. This piece also points out how McCarthy distilled down the entire book into one short article, which she in turn boiled down to a few key paragraphs. It's less death of the author, more death of the character – and how dull he is. While there are some glimmers of great ideas, overall this book is utterly tiresome.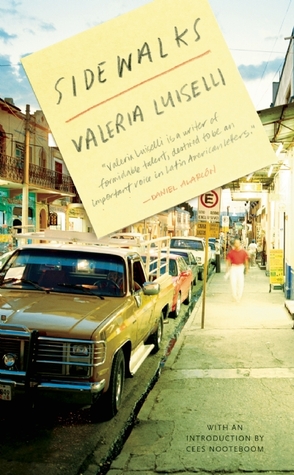 61. Sidewalks by Valeria Luiselli
★★★★★ – A wonderful essay collection that I can't describe as well as I'd like. She's concerned with maps, travel, and movement around cities with a healthy dose of voyeurism. If we share a taste in non-fiction, you really ought to read this.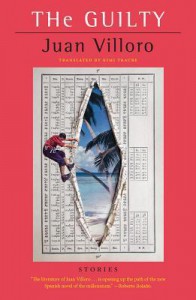 62. The Guilty by Juan Villoro
★★★★★ – 3 nudging towards 3.5. I love Villoro's style of writing, His descriptions and phrasings. I short story paints characters in surprising detail – but I Could not quite get to grips With them Because they were so concerned With almost celebrating and preserving masculinity. There's more to this in hindsight, but in the reading I struggled to spend time with His Men. It's a good collection, and an antidote to a lot of ubiquitous American thinking, but something fell short for me.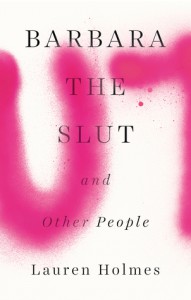 63. Barbara The Slut and Other People by Lauren Holmes
★★★★★ – A fantastic wee collection focusing on, but not pandering to, twenty-something life. I loved the characters, the incidental nature of their troubles, the unapologetic approach to their flaws and uncertainties. Holmes does a great job of making the mundane engaging and putting the reader into the mindset of the character. Highly recommended.
Your turn: read anything good this month?