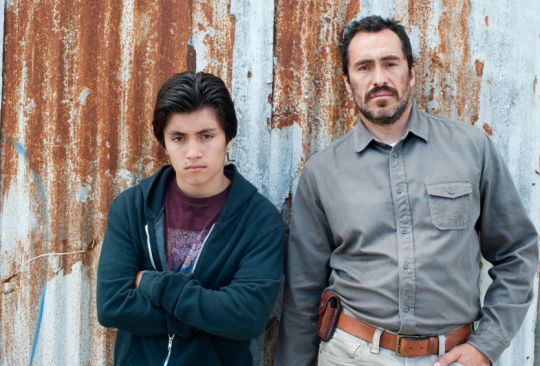 Chris Weitz is a filmmaker who isn't afraid to do his own marketing. "I've emailed every single living human being I know."
The producer-director's latest feature, A Better Life, enjoyed its UK premiere at Edinburgh International Film Festival on the same date as its US release. "I'm very excited to be in Edinburgh – I haven't been here in 20 years! I acted in a play in the Edinburgh Fringe, which was very quickly forgotten – and a good thing that is too." But I doubt he'd say the same about his film.
"A Better Life is about a father and his son. The father is a Mexican gardener and illegal immigrant in Los Angeles, and his son is born in the States. The father is trying to work and put food on the table, and the son doesn't really appreciate it because he hasn't had any time to spend with him. An adventure ensues, and they learn how to express their love for one another."
With a stand-out performance from Demián Bichir, the Mexican lead actor is already well on his way to living the American dream. "It's a titanic performance," says Weitz, "it's really extraordinary. It's already getting a lot of Oscar buzz back in the States, which is gratifying because he really deserves it."
Though set on the breadline of Los Angeles within a very specific cultural setting, Weitz is confident that the film has universal appeal. "The immigrant story was important to me because my Grandmother is Mexican, and she moved to America when she was 17. I think it's a global issue now, people from poorer countries wanting to get into wealthier countries. Of course there's a tremendous amount of resistance to that. But once you look through the eyes of someone who is actually living that struggle, you begin to understand the human toll of it. It's an incredibly specific film: some if it is in Spanish, and much of it is in an LA dialect, but the fact that it's about the story of father and son makes it universal."
Off the back of this global release, Chris has a message to be spread, "I would also like [Edinburgh audiences] to call all of their friends in America and tell them to watch it. And to watch it themselves when it opens here."
A Better Life opens in UK cinemas on Friday 29 July.