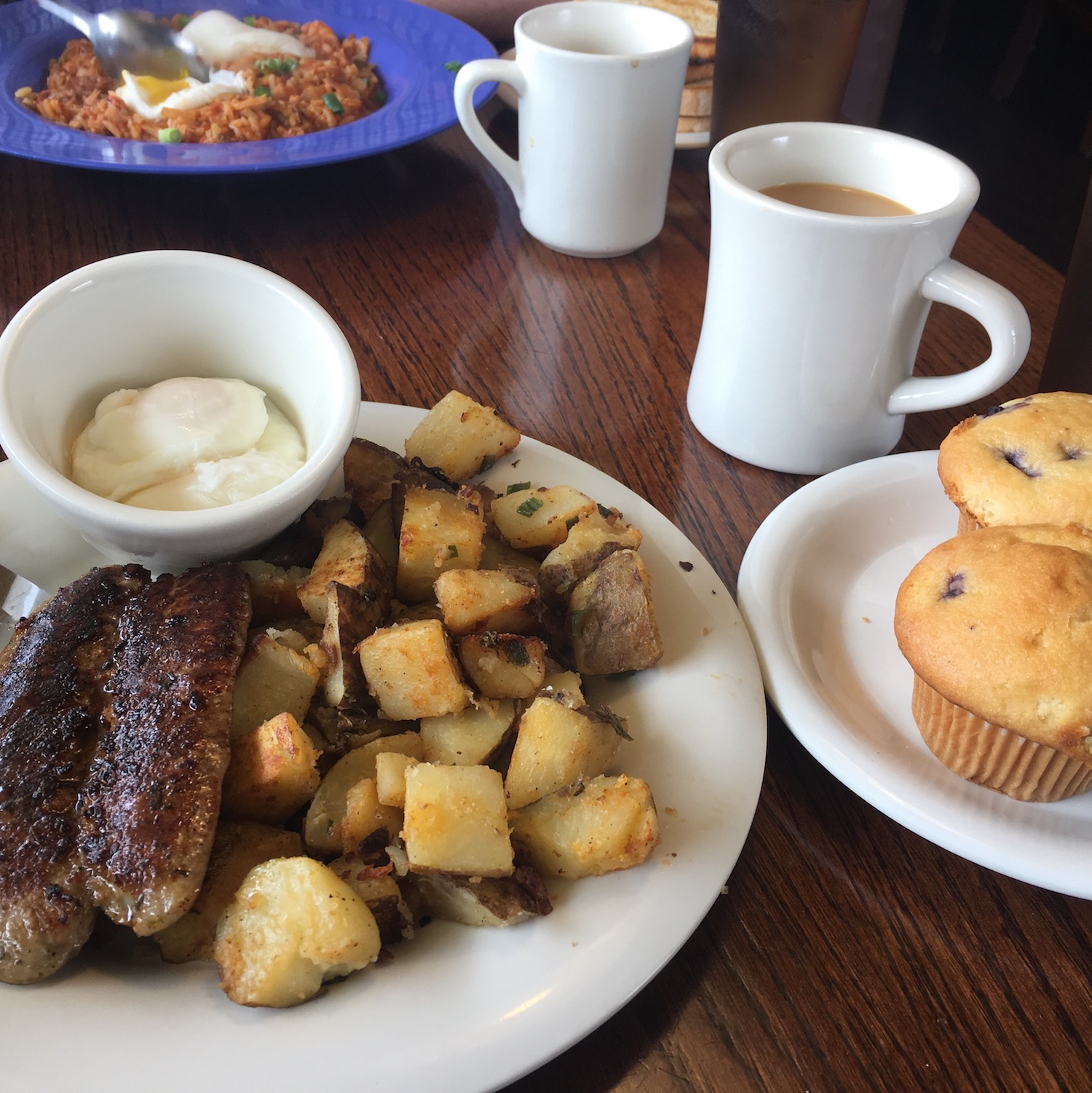 Hey, you! Happy Friday!
I feel like this week's links speak for themselves. It's been a heady week for me, with a couple of big stories about women literally kicking some arse. (I really hate that sentence but there is no other way to put it.) As I'll discuss a bit below, Big Little Lies finished, and it seems like it really filled a need for its audience (myself included). I've also been reading The Power by Naomi Alderman, in which the relative power of genders is reversed. Imagining a world that's different from the one we're currently living in is pretty irresistible right now.
It's also been a heavy week for world news – isn't that true most weeks now? – and there's one particular link below that speaks to what's been going on in this corner of it. I was in a waiting room yesterday and a mild-mannered older man asked for my help to turn on Fox News. When I mentioned it to Evan, he sent me this tweet: Fox news has done to our grandparents what our grandparents thought violent video games would do to us. The piece below is kind of the long-form version of that sentiment.
What's been going on in your world this week? Feel free to send me a link!
---
CLIFF/HANGER
The Hawk Can Soar by Randi Davenport is one of the most gorgeous pieces of writing I've read in a long time. I'm not going to tell you why – just click. (There's a lovely illustration alongside it, too.)
Alex Pareen writes that, The Long, Lucrative Right-wing Grift Is Blowing Up in the World's Face – and he is eye-wateringly accurate.
There's Nowhere to Hide on the Internet. Thomas Beller looks at the Internet Noise extension and its significance to our digital lives at this particular moment.
I absolutely relished in the finale of Big Little Lies this week. For those of you who've watched it, I picked out some of the best reviews and recaps I've found here, here, and here. **All of these articles spoil the ending.** Whether you've watched it or not, here's Flavorwire's Spotify playlist from the soundtrack (no spoilers in this one).
---
ON MY SHELF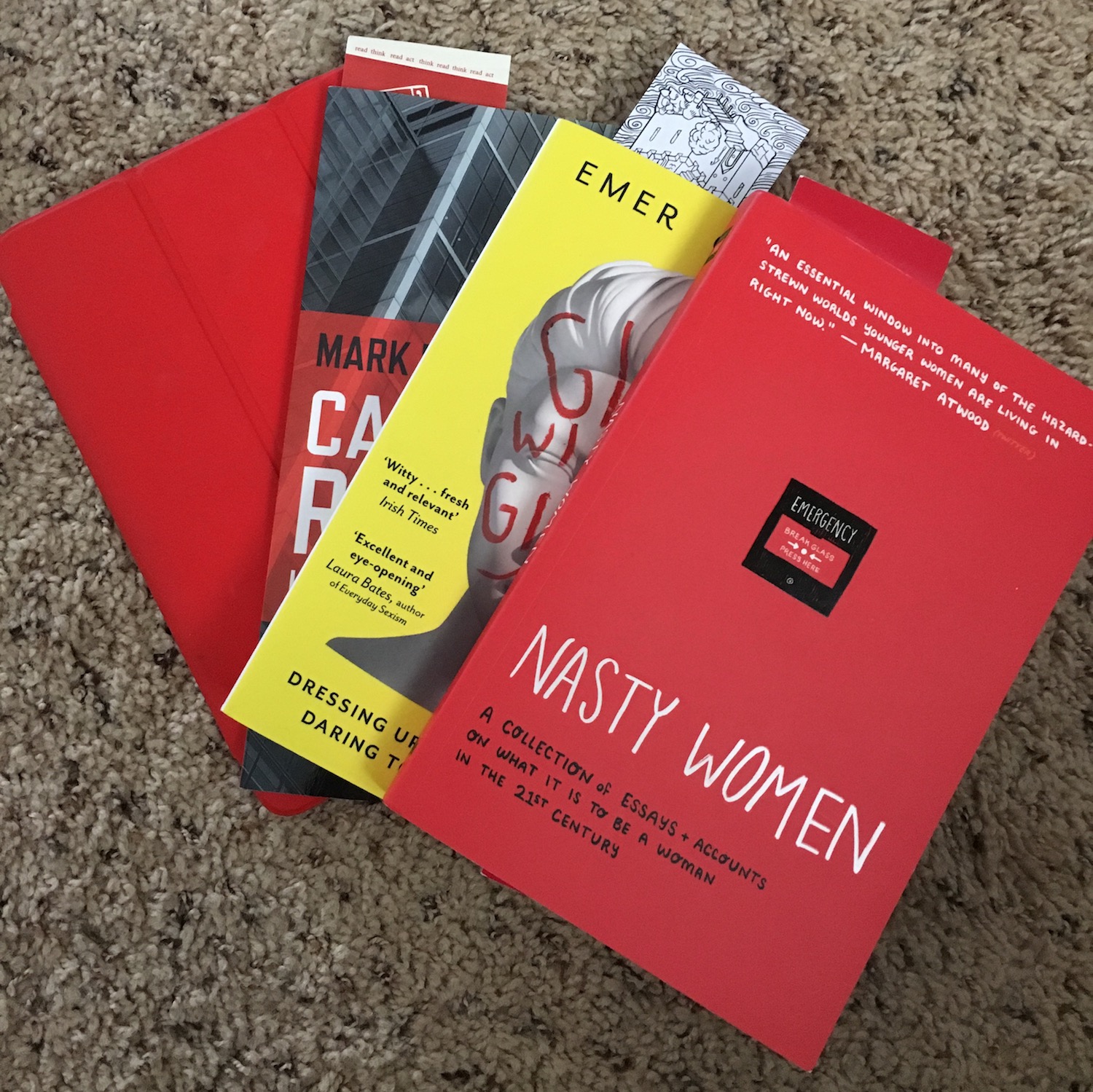 As I mentioned last week, I've been reading The Power by Naomi Alderman. It's speculative fiction in which women develop a "skein" near their collarbone and can conduct electricity through their fingertips. It all felt oddly plausible, and I was totally cheering for the women… at least in the beginning.
It's a great book of ideas, and although I can do without religious cults and internet revolutions in my contemporary/futuristic fiction, its exploration of gender, power and violence is pretty remarkable. It's not a black-and-white gender flip; it goes into all kinds of power struggles and imbalances, including some familiar political reckonings and imagined interplay in how sexualisation would play into matters. The book has been shortlisted for the Bailey's Prize for Fiction and I think now would be the perfect time for you to read it.
I also read All Grown Up by Jami Attenberg, which I've heard rave reviews about. It's very New York-y and looks at the life of a single woman in her late 30s and some of the places her neuroses and problems stem from. It was pretty observant and seemed to speak some kind of truth, just not necessarily directly to me.
I also reviewed some of my recent non-fiction reads, here and fiction reads, here.
What's on your nightstand? Hit reply and let me know!
---
TIL NEXT WEEK…
Your turn! Read anything good this week? Hit reply or tweet me, won't you?
Have a lovely weekend!
Nicola x