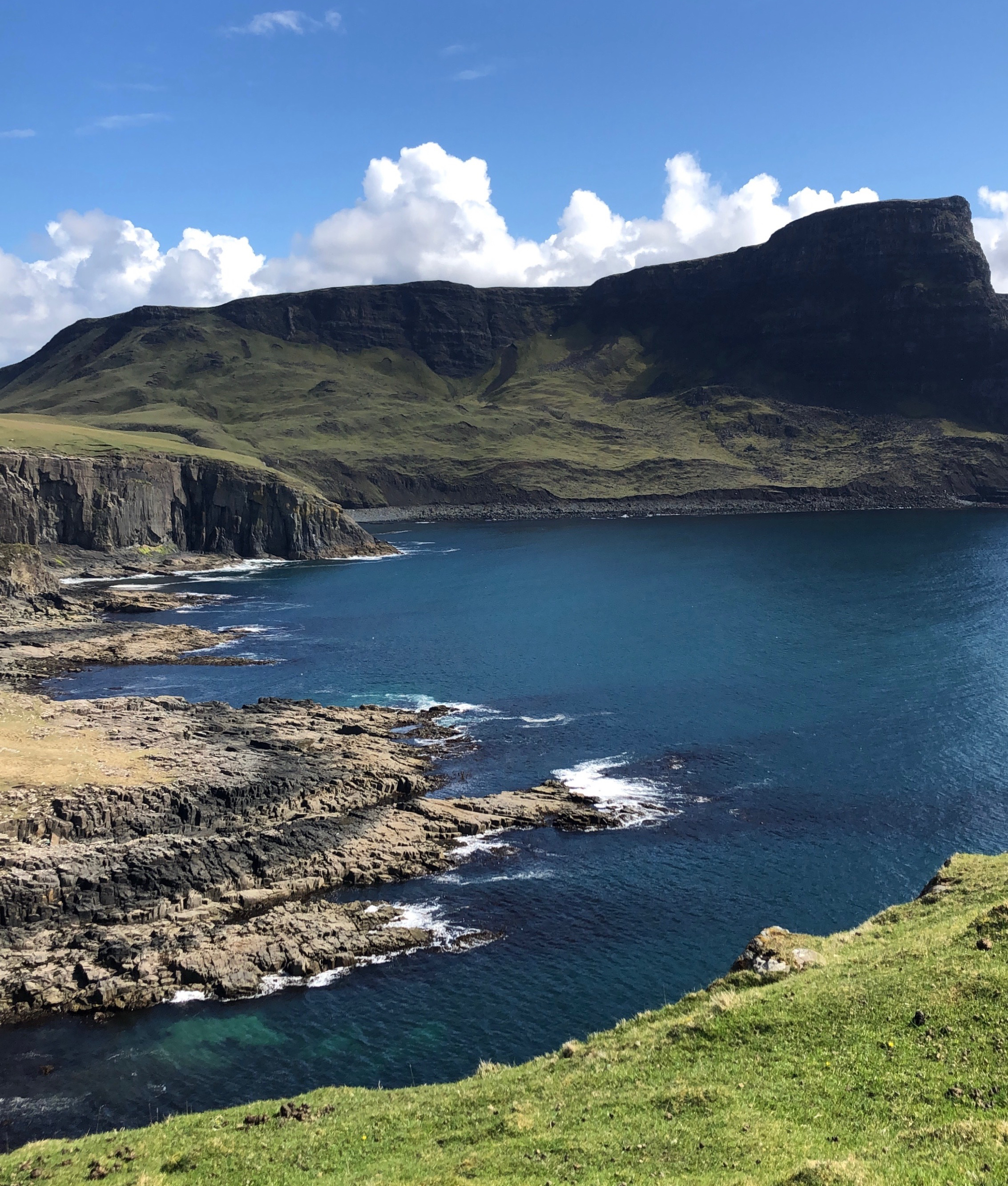 Happy Friday!
I hope you'll forgive my absence in your inbox last month. I went to Scotland on a 30th birthday pilgrimage of sorts and failed to plan ahead.
I've wanted to take a road trip to Skye for years. I've seen more of California than I have of Scotland. Evan and I never got around to hiring a car when we lived in Glasgow, through means and circumstances and laziness. But when a friend celebrated her birthday on Lewis, it planted the seed of an idea to do the same thing, a little further south, and invite a few friends to Skye for my 30th. My birthday was in March, but we waited for longer nights, booked the trip and drafted an itinerary. It was the most charmed 4 days – with hikes and whisky and great meals and funny conversations. Evan and I spent 2 days there, followed by another 2 with a few close friends. The weather and the visibility were glorious.
On the way up, I bought John Muir's book about the Sierra from a Scottish publisher (Canongate) in a Scottish independent bookshop (The Highland Bookshop), and I thought about how lucky I am to be able to split my time between two such spectacularly beautiful places. I love these twin west coasts.
This weekend, we're heading down to SoCal for a wedding, and had thought to go to Catalina Island, exactly a month after our trip to Skye; but it was too poetic to be.
It's been awhile. Wanna talk about reading?
---
EXTREMELY ONLINE
I have the same predicament as Dan Nosowitz – I Don't Know How to Waste Time on the Internet Anymore. (Also, this makes me feel kind of old.)
'Like' if you support my divorce – Jessica Furseth on the weird predicament of sharing those not-so-celebratory life events.
I Think About This a Lot: The Sliding Doors in Sliding Doors. I really like the idea behind this series.
---
HISTORY & WORD SALAD
At the Talisker distillery in Skye, the guide referred to their peatiness as "half an Islay", which made perfect sense to me. (If you're not a whisky drinker, he meant that they use about half as much peat when treating the barley, so the whisky is about half as peaty as, say, Islay's Lagavulin.) A week later, I read about a remarkable and harrowing piece of Islay's history as The Scottish island that buried America's dead. Further viewing here.
A delightful idea from Austin Kleon, via his father-in-law: Clippings.
I loved this gorgeous piece by Julie Sedivy on The Strange Persistence of First Languages.
Do you prefer your dictionaries prescriptive or descriptive? Annotated tracks how a big shift in American dictionaries occurred in The Dictionary War.
I've talked your ear off about Eve Babitz on here. She's been famously reclusive since the nineties, but here's A rare interview with Eve Babitz, the long sober, cool again author. (If you haven't been following along with me, start with All About Eve—and Then Some.)
ON MY SHELF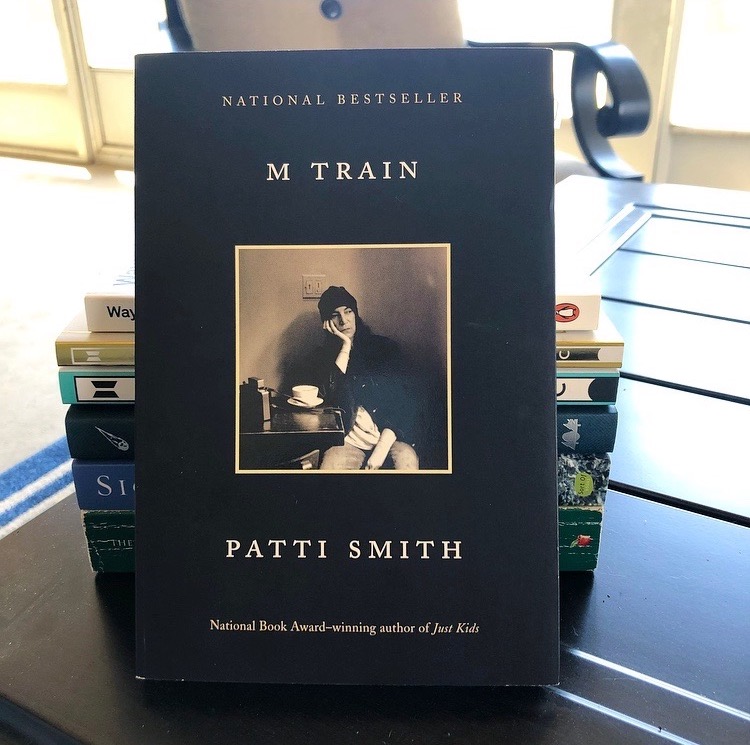 I've been nibbling on a smorgasbord of short reads over the past couple of months. The Penguin Modern box set turned out to be a great investment (especially as I got a significant partial refund after I complained about the state and tardiness of its arrival – yass), and I've enjoyed gobbling up snippets of Ralph Ellison, Jean Rhys, and Anaïs Nin, to name a few.
I was charmed and creeped out by Andrés Barba's Such Small Hands. I marvelled over Deborah Levy's originality in her partial memoir, Things I Don't Want to Know. Part two, The Cost of Living, is in the post.
Right now, I'm reading Patti Smith's M Train – a memoir which she released a few years ago. I bought it a few days after we arrived in California after our permanent move, on the same day I realised that many of my childhood favourites and some other books I'd shipped did not arrive with the shredded box. It was meant to cheer me up; instead, it sat on a shelf for over 18 months. Now that I'm finally reading it, I'm glad I saved it for this moment. She drinks coffee, travels, and ruminates over books and art over the course of about a year, with some memories from earlier life thrown in where relevant. It's exactly the kind of book that I'm in the mood for right now, and I'm loving it.
What's on your nightstand? Hit reply and let me know (I really do want to hear about it)!
---
TIL NEXT MONTH…
Your turn! Read anything good lately? Tweet me, won't you?
Have a lovely weekend,
Nicola x
P.S. In case you're wondering, the title refers to the flight I've taken, and written on customs forms, a dozen times from London to LAX.