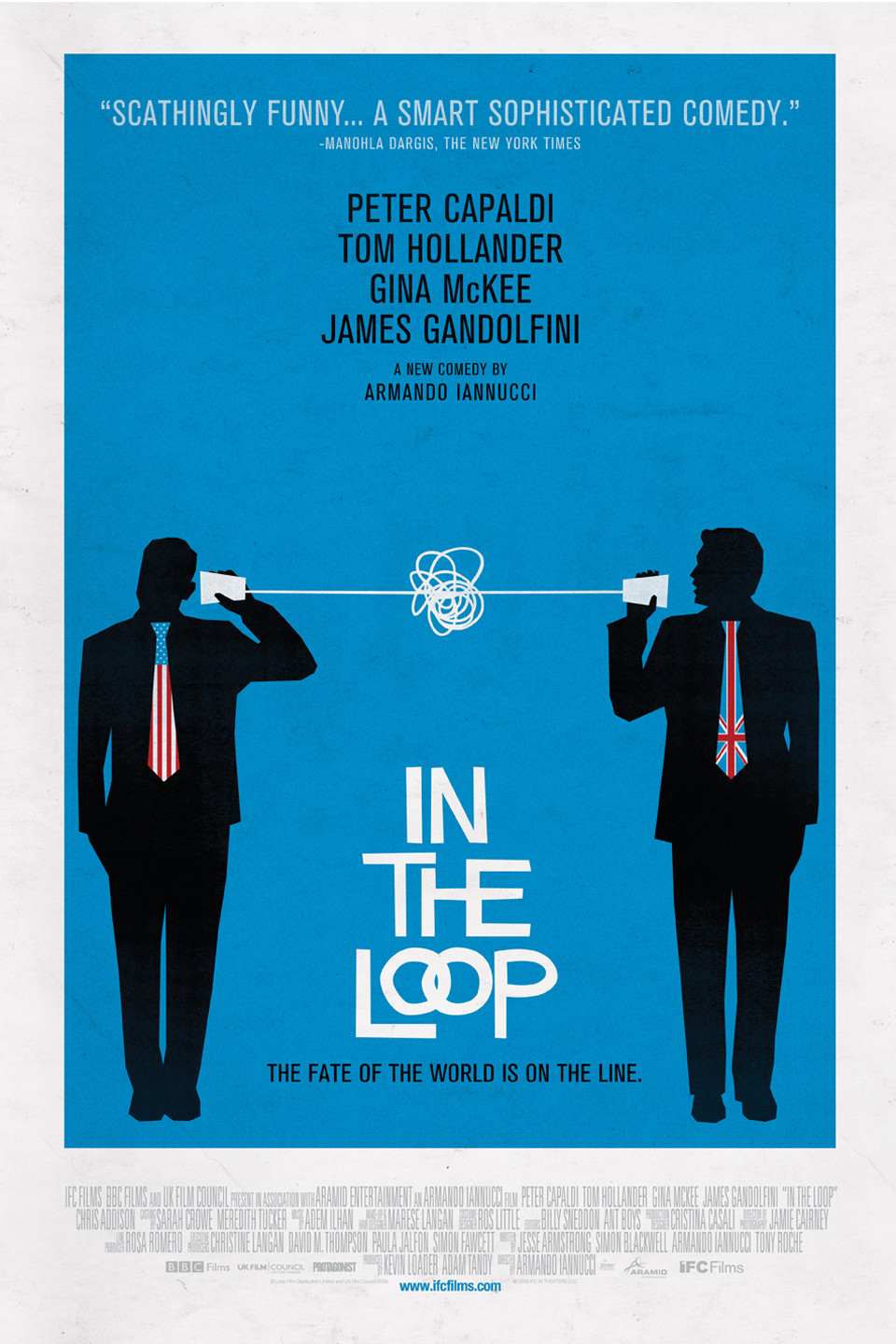 The Film: In The Loop (2009)
Director: Armando Iannuci
Starring: Peter Capaldi, Tom Hollander, Gina McKee, James Gandolfini
Directed by Armando Iannuci, In the Loop is a political comedy and spin-off of the short TV series 'The Thick of It'. Peter Capaldi returns with a scalding performance as Malcolm Tucker – the head press officer of an unnamed British government. When MP Simon Foster (a role truly made for Tom Hollander) inadvertantly claims that war is unforseeable, Tucker leads a mass Trans-Atlantic cover-up. Meanwhile, competing forces within the American government are also waging a hefty battle of the egos over the upcoming war.
Already out of his depth, Foster is dragged further into the international affair by his equally inept new aide Toby (Chris Addison), whose fuck-ups only make him more determined to advance and overthrow a number of his seniors.
Nominated for Best Original Screenplay at this year's Oscars, the film is a relentlessly funny tirade of hilarious dialogue and biting insults. In the Loop is replete with fantastic performances from Capaldi, Hollander, Paul Higgins, and James Galdolfini, along with a cameo from the inimitable Steve Coogan.
If you love angry Scotsmen, pop culture references, and a fuckload of swearing, In the Loop was made for you.