How is your summer reading going?
August was a good reading month for me. Since I was on a working holiday I managed to read a total of 9(!) books. Then I finished another on the plane, technically on 1st September.
Here are my capsule reviews of my August reads.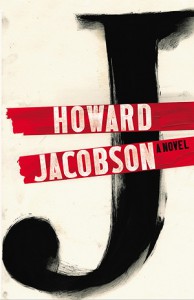 30. J by Howard Jacobson
★★★★★ – This felt like Jacobson's attempt at dystopic fiction… except with the literary fiction bias against genre. For my full review, click over to The List Magazine.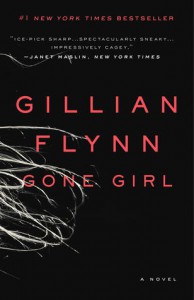 ––
31. Gone Girl by Gillian Flynn
★★★★★ – I finally got around to this one in time for David Fincher's film adaptation. It's fast-paced, fun to read, and kind of ridiculous. I really enjoyed it. Read my full review here.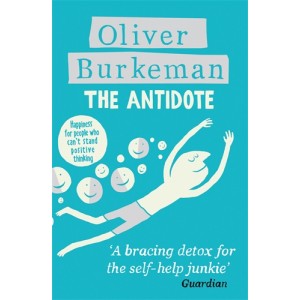 32. The Antidote by Oliver Burkeman
★★★★★ – The Antidote is billed as a self-help book for people who can't stand self-help – and it really sticks the landing. I read this book as a literary guinea pig for Canongage's Nudge Your World project, in which I tried to live by the book's rules and insights. Click here to read my blogs about the book.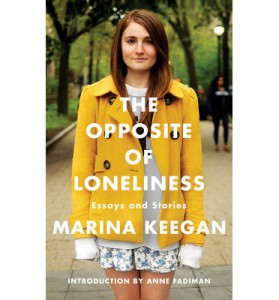 33. The Opposite of Loneliness by Marina Keegan
★★★★★ – This is a collection of stories and essays by Marina Keegan – a promising young writer who sadly died in a car accident shortly after graduating from Yale. As Anne Fadiman writes in the introduction, Marina was a 22 year-old writer who wrote like a 22 year-old writer. And she was a particularly good one. Read my full review of the book here.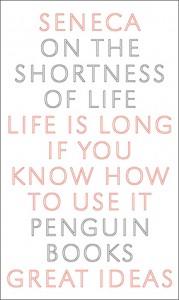 34. On the Shortness of Life by Seneca
★★★★★ – After having it on my shelf for years, and Seneca being mentioned frequently in The Antidote, I read this book with plans to write about it. I read it, and it was absolutely brilliant, so I"m going to have to read it again before I can really write about it. Next time I pick up a book like this one, I'll bring a pencil.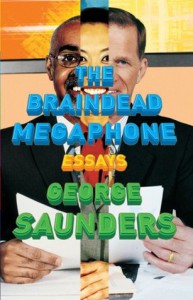 35. The Braindead Megaphone by George Saunders
★★★★★ – This essay collection was published in 2009 and contains essays from as far back as 2003, so some topics were a little out-dated. Saunders writes with great verve and a sprinkling of self-deprecation that never quite veers off into indulgence. His reporting is solid and quick-moving, and his reflections on literature are a delight. Well worth a read.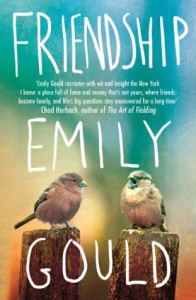 36. Friendship by Emily Gould
★★★★★ – I'm still on the fence about this one. On one hand, it's a decent tale of friendship centred around two twenty-something New Yorkers whose lives aren't going quite as they planned them. On the other, the main conceit of the plot plays out in a higgledy-piggledy fashion and isn't particularly believable. Gould has a good ear for dialogue and the characters, their motivations, and the troubles they face mostly play out well, but something about it didn't quite land. In fact, it stayed with me… but not in a good way. The final few pages are really unsatisfying, which kind of ruined it in the end. But hey, it was better than The Vacationers.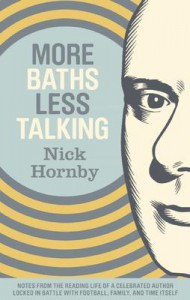 37. More Baths, Less Talking by Nick Hornby
★★★★★ – This book is a selection of monthly columns that Nick Hornby writes for The Believer magazine. It's been ongoing for over 10 years now, and this covers much of 2010-11. For each column he outlines the books he's bought that month, and the books he's read, before going into detail. I enjoyed his style, a sort of diary format linked with insights from his life in general, mingling in various topics. It's nothing groundbreaking, but it's a nice lazy read. The full collection is out in paperback later this month so I'll definitely be picking it up.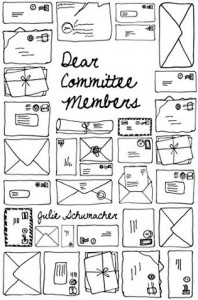 38. Dear Committee Members by Julie Schumacher
★★★★★ – Dear Committee Members is a novel comprising of letters of recommendation which, as the tagline states, "puts the pissed back into epistolary". The book follows a perturbed middle-aged male academic and his manoeuvrings. It's a great use of the form, cleverly written, and quite funny at points. I did tire of the character's voice, though, and while the author does well to hint at his flaws he was difficult to identify with. Still – long live the epistolary novels, one of my favourite forms.
Which books did you read in August?