If you were wondering why there wasn't a June Reads blog post… it's because there weren't any.
I did read, but didn't finish any books in June. You can click here and see what I had been reading with Reading Week.
Let's move on to July, shall we? Here are the books I finished reading this month.
—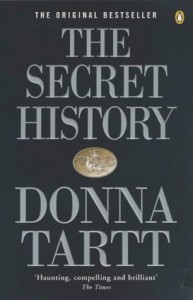 25. The Secret History by Donna Tartt
★★★★★ – Donna Tartt has been everywhere since the release and award-wining marathon for her latest book, The Goldfinch – so it was about time I read this. Despite the hype, this was a really tense and gripping read. Perhaps not the best choice for a stressful month. It's well-written, well paced, and delightfully unreliably narrated. Recommended.
  ––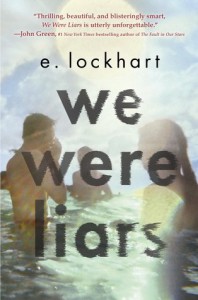 26. We Were Liars by E. Lockhart
★★★★★ – This is one of the most hyped books of the summer – so proceed with caution. Aimed at a YA audience, it is one of the swifter and more cinematic books of recent YA fame, and fully deserves its place. It's punchy, told with a great voice. E. Lockhard writes with verve and an off-beat style that brings some dystopian-style excitement to a contemporary read. It unfolds well, and though I wasn't as shocked by the ending as most people seem to be, I was glad to have picked this up.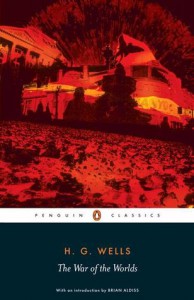 27. The War of the Worlds by H.G. Wells
★★★★★ – This is a really tricky one to review. It's an excellent novel, far beyond its time, and has influenced every generation that followed. It's been adapted into a spooky radio play that allegedly drove people from their homes, and a pretty scary film adaptation. It isn't overly moralising, it asks us to consider our own humanity, and it's solidly written. But maaan, it's all so over-familiar that I found it really difficult to get through. What it lacks in excitement to a modern-day reader it makes up for in being, for its time, truly innovative.
—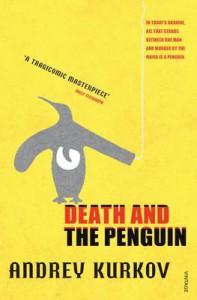 28. Death and the Penguin by Andrey Kurkov
★★★★★ – A short, dark, and funny wee novel about a writer and his pet penguin. Who knew writing obituaries could be so damn dangerous? A lot of the big moments in this book are underplayed, if not completely skimmed over, which is a technique I'm oddly drawn to. You'll find yourself ahead of the main character at some points, but it culminates in a truly satisfying ending.
 —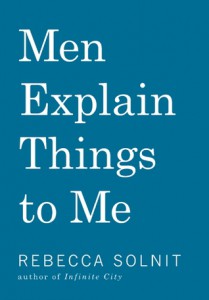 29. Men Explain Things to Me by Rebecca Solnit
★★★★★ – An excellent, well-elucidated and thoughtfully written essay collection from Rebecca Solnit. Though she's the author of a dozen or so books, I'd never read more than an essay from her. In this collection of essays about women and their place in the world, her arguments are solid. She also makes excellent use of data – often to chilling effect. Definitely a worthwhile candidate for those taking part in #ReadWomen2014.
What have you been reading this summer?