October is a long month; but it was also the month that brought Gilmore Girls to Netflix.
So here are the 3 books I finished in October.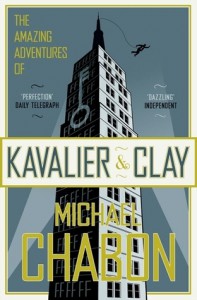 46. The Amazing Adventures of Kavalier & Clay by Michael Chabon
★★★★★ – I can see why the comic book nerds love this one. This is a big book in more ways than one. It's a love letter to comics, a family drama, a touch of the war novel. Chabon's prose is wonderfully descriptive and thoroughly engaging. There were some slow points here for me but overall it deserves the generous praise it so often garners.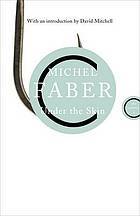 47. Under the Skin by Michel Faber
★★★★★ – This is a great novel. It's short and slow yet expansive and rich. It engages in questions of ethics without pushing an agenda and plays with our notions of what makes a human, human. Highly recommended.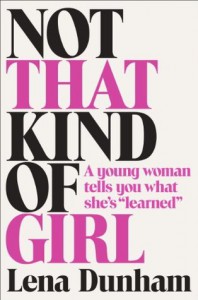 48. Not That Kind of Girl by Lena Dunham
★★★★★ – I tried to suppress my expectations for this book, but it turned out to be a bit of a disappointment. While I'd have loved for her to write a piece of cultural writing about her process, her art, her wowrk, and the issues within it… this is a different beast entirely. While she writes with a certain flair, it lacks depth, and it fits into the celeb non-self-help self-help genre a little too neatly for someone who usually pushes back against mainstream thinking. More on this soon.
I also recorded a video wrap-up.
Watch it here:
What's the best book you read this month?