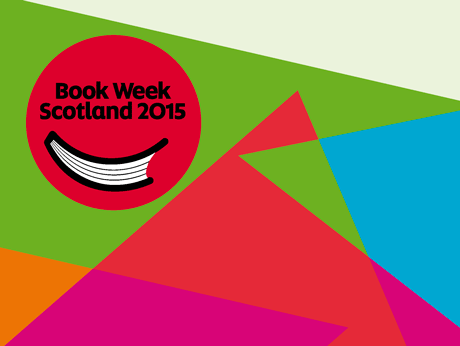 Book Week Scotland is a week-long celebration of books and reading that takes place every November.
This year's it's taking place on Monday 23 – Sunday 29 November 2015.
It's a wonderful week of events covering all types of reading, writing and books with events happening across Scotland. Check out the full programme here.
Meantime, here are some of my personal highlights (aka events I might attend)! As you can probably tell, there were too many things to choose from, so I've grouped together some events to help you navigate the programme, too.
A Brew, A Book and a Banter
Glasgow Libraries, various times, FREE
There are a whole host of these events taking place at local libraries, many of them with special guests in attendance – and they're free! Click through to find out if there's one at your local library.
Bring and Borrow a Book Bonanza
Glasgow Women's Library, 2–4pm on Thursday 26 November, FREE
Become a Borrower during Book Week Scotland and you could become GWL's 3000th borrower and win a prize!
To participate in this event, you just come along and bring along a preloved book gift for us that you think GWL readers might like to add to the lending collection. Tea, cake and fantastic book recommendations will be provided. I'm excited for this one!
The Glasgow Women's Library is also offering some of their brilliant guided tours, so check those out too.
City of Glasgow College, 7pm on Thursday 26 November, FREE
A Q&A panel of writers and publishing professionals who'll be discussing the implications of the digital marketplace on writing and publishing.
I attended a similar event a couple of years ago and am curious to see how things have changed since then. This year's panellists include Ed James (bestselling digital novelist), Adrian Searle (Freight Books), Kyle MacRae (Blasted Heath Publishing).
Space and Lit with Michel Faber
Fruitmarket Gallery, Edinburgh, 7.30pm Saturday 28 November 2015
A reading from Michel Faber along with the modular synths and tape delays of band Found. Music, books, food and drink. Sounds good to me!
As always, Book Week Scotland comes along with an online promotion. This year you can Vote for the Quote You'd Most Like to Share. What will yours be?
Spoken word events
Some particularly fun-sounding ones include Afternoon Tea & Scottish Tales, A Night in the Gutter, and What We Wrote.
Author events
There are loads of events with Scottish authors throughout Book Week, including ones with Janice Galloway, Kirsty Logan, and comic book artist Mark Millar.
Ongoing Book Week events
As well as scheduled events, there'll be some fun things going on throughout Book Week. I love this one: you can also put the Scottish Book Trust to the test with their drop-in Staff Book Off where a member of the team will chat to you about your bookish tastes and give you some book recommendations.
Your turn! Have any Book Week Scotland events taken your fancy? Let me know in the comments below or tweet me @robotnic.
See you there!