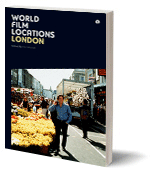 The first editions of Intellect Books series World Film Locations were released earlier this week.
Each book focuses on one city and a selection of films shot and/or set within it, featuring essays on key films for the city alongside short reviews of the films and how they interact with their locations.
I contributed to two of the first four volumes (respectively): London, Los Angeles, New York, and Tokyo; all of which are released this month. More titles will follow in October, including Paris, Dublin, Madrid, and beyond.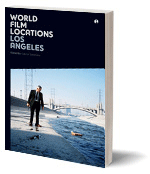 The books are also available to download on iBooks and Kindle. It's free to download, and when you do so you'll be invited to download one of the first three titles for free.
It's such an exciting project to be involved with, and I'd like to say a massive thank you to The Big Picture Magazine family – Gabriel, Scott, Neil, and Jez – for getting me involved.
You can purchase all of the titles online from the Intellect website and Amazon, as well as Waterstones and selected retailers. You can also follow World Film Locations on Facebook for updates and photographs from key cities.
The book launch takes place at London's BFI on Friday 30 September.


I'm currently on the lookout for freelance projects – to see more of my published work, visit my portfolio website at http://nicolabalkind.com. If you'd like to contact me to discuss opportunities, you can email me.