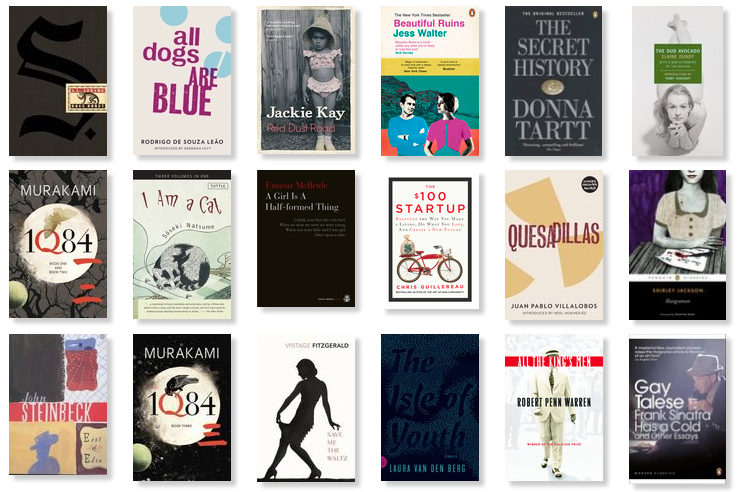 2013 is all wrapped up. (Missed it? Click here!) It's time to look forward to 2014.
As in every year, I have a big pile of unread books and a plan to read them all. Here are a few key goals I'd like to accomplish in 2014.
Reading Goals: Books
Read 52 books (including all books for book club – no slacking!)
Read more non-fiction than in 2014
Read more diversely – more females, more authors of colour, and try out new genres
Read more books than I buy
The first should be easy enough, as should the second – I've several unread non-fiction picks. Three will probably be the biggest challenge, one to be the most mindful of, while four will mostly take willpower.
I'll also plan to keep up with my current system for keeping track of the books I've read, by list and using Goodreads. I also intend to continue with monthly capsule review blog posts.
With these in mind…
Reading Goals: Short Stories & Essays
In addition, I'm giving myself a couple of shorter-reads challenges:
Read 150 short stories
Read essays and #longreads
In 2013, I read 6 short story collections, but most of them in the earlier half of the year. I find working my way through a collection a slog at times, and there are always short stories languishing in my Pocket to-read list, so my goal this year is to pick and choose short stories from various collections and to read more online. I've set my target at 150, which is 2-3 short stories per week.
Similarly, I have become a Pocket fiend since investing in an iPad, so I'd like to continue reading longreads, essays, long-form interviews and articles on a regular basis. Some of my favourite sites for these are Paris Review, New Yorker, and Vol 1 Brooklyn.
Other Enjoyable Habits
While I have no specific goals in mind, there are other habits that I have developed in 2013 and would like to keep up.
Lately, I've been listening to podcasts more frequently, particularly: Book Riot, Literary Disco, Books on the Nightstand, Book Talk by Scottish Book Trust, Bookrageous, and NPR Pop Culture Happy Hour. This year I'll have a lot of work and walk hours to while away, so maybe I'll add a couple more to the list.
As I mentioned in my 2013 wrap-up, BookTube has become a huge part of my reading life. It's where I discuss books most often and have made a number of bookish friends. It'll take a bit of effort to stay involved, but I'll definitely be keeping in regular contact with these guys in 2014.
What are your reading goals for 2014?