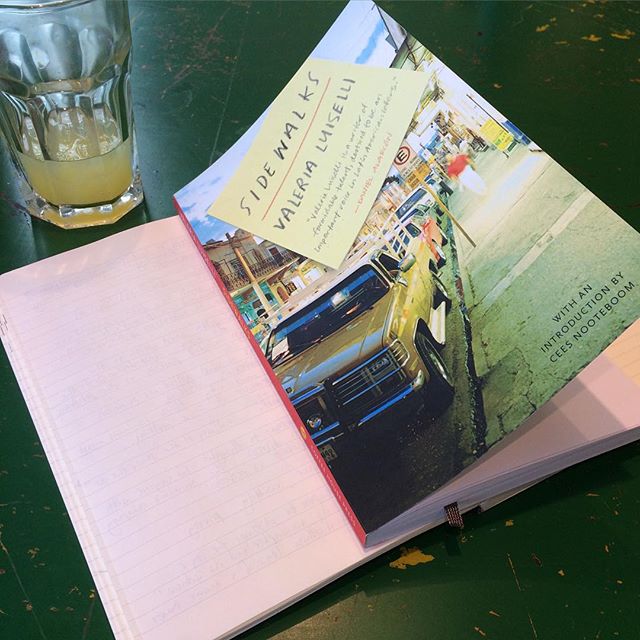 You know when you've been feeling low and then you begin to feel yourself rising out of the fug? That.
This week has been all about establishing new patterns and positive habits. How've you been?
–– ON ROBOTNIC.CO ––
You have until tonight to enter my International Subscriber Giveaway! [VIDEO, 7 mins]
I also did a wee Friday Reads video today [VIDEO, 3 mins]
The time has come for Bookish Blether Episode 18 – Our Favourite Books. [AUDIO, 34 mins]
–– ARTS & CULTURE ––
So this white American man called Michael Derrick Hudson has been using the Chinese pen-name Yi-Fen Chou to get his poems published. Jenny Zhang of Buzzfeed wrote this scathing and absolutely necessary takedown: They Pretend To Be Us While Pretending We Don't Exist.
In related, I loved hearing Margo Jefferson on Privilege & Race on the Lit Up podcast. [AUDIO, 42 mins]
Renata Adler was excellent on the Longform podcast and I caught up on her infamous piece called The Perils of Pauline. I never got the fuss over deified film critic Pauline Kael either.
"Promotion is expensive": Elena Ferrante on anonymity is a lesson in clarity.
To Hell With Vox's Victorian-Living Idiots. In short, "They are anti-tech Silicon Valley libertarians who believe identity is derived from what stupid shit you surround yourself with, regardless of what horrors brought it to you." Eviscerating. Brilliant.
Taking bets on how long til the Texas school system puts Mallory Ortberg's Ayn Rand's Charlotte's Web on the syllabus.

–– DIGITAL ––
I loved Hank Green's video on Tumblr, and Yellowstone: The Terror of Change. [VIDEO, 4 mins]
Laura Bennet, for Slate, writes about The First-Person Industrial Complex and how it's harmful. She has a point, but the focus is squarely on tabloid internet – there's value in the diversity of voices the web brings (see Jenny Zhang's piece, above). Perhaps it's not such an epidemic. Maybe it's a phase.
Hey so uhh What Ever Happened to Google Books?
This writer is Coming Out of the Closet as a Yahoo Mail User – and actually her inbox hygiene sounds pretty good. (Not as good as mine though. I'm getting, like, 6 emails a day right now.)
–– ON PAPER ––
I'm on a real short book kick so I've read tons this month. This week's highlight was Morvern Callar by Alan Warner, a modern Scottish classic that I much preferred over its film adaptation.
This weekend? I made a video about what I'll be reading. (If you're a super-keen newsletter-opener and try to click on this before 12.30pm this won't be live yet.)
Hit reply and let me know what you're reading, too.

–– &c. ––
Meanwhile, in South Africa, they've discovered a new human-like species. What!!!
Ann Friedman's latest is ostensibly about making friends in college, but moreso it's about why starting over is an art.
––
Read anything good this week? Hit reply or tweet me about it, won't you?
​Have a lovely weekend!