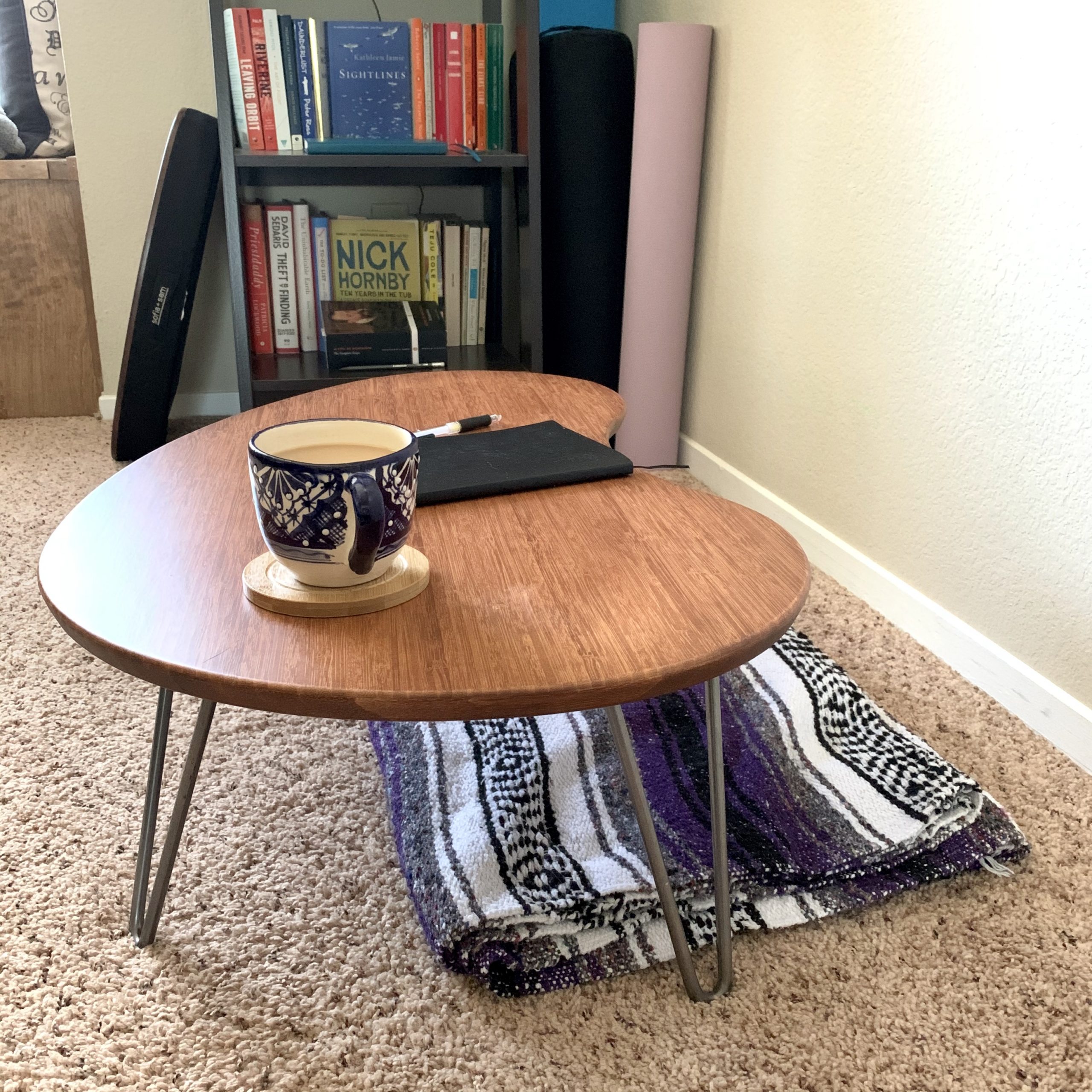 Hiya.
First off, I want to say thank you to all of you who took the time to read and reply to my last missive, it was lovely to hear from so many of you.
Current lockdown mood:
it takes me 15 hours to "get situated"

— traitor joe (@phoebe_bridgers) May 23, 2020
A few things have cheered me up a bit, though, including: writing at my floor desk, the long-delayed arrival of my birthday order from Eteaket (which included my favourite breakfast and peppermint teas and a lovely springy raspberry/rose/vanilla candle), creme-filled Krispy Kreme doughnuts, and figuring out that 45-minute yoga sessions are the ideal home practice length (for me, for now).
Thank you to all of you who took the time to read and reply to my last missive, it was lovely to hear from so many of you.
We've been getting our first taste of 105°F/42°C weather so the air conditioning has been blasting and I've been regularly finding the cats snuggled up in one bed…

THIS & THAT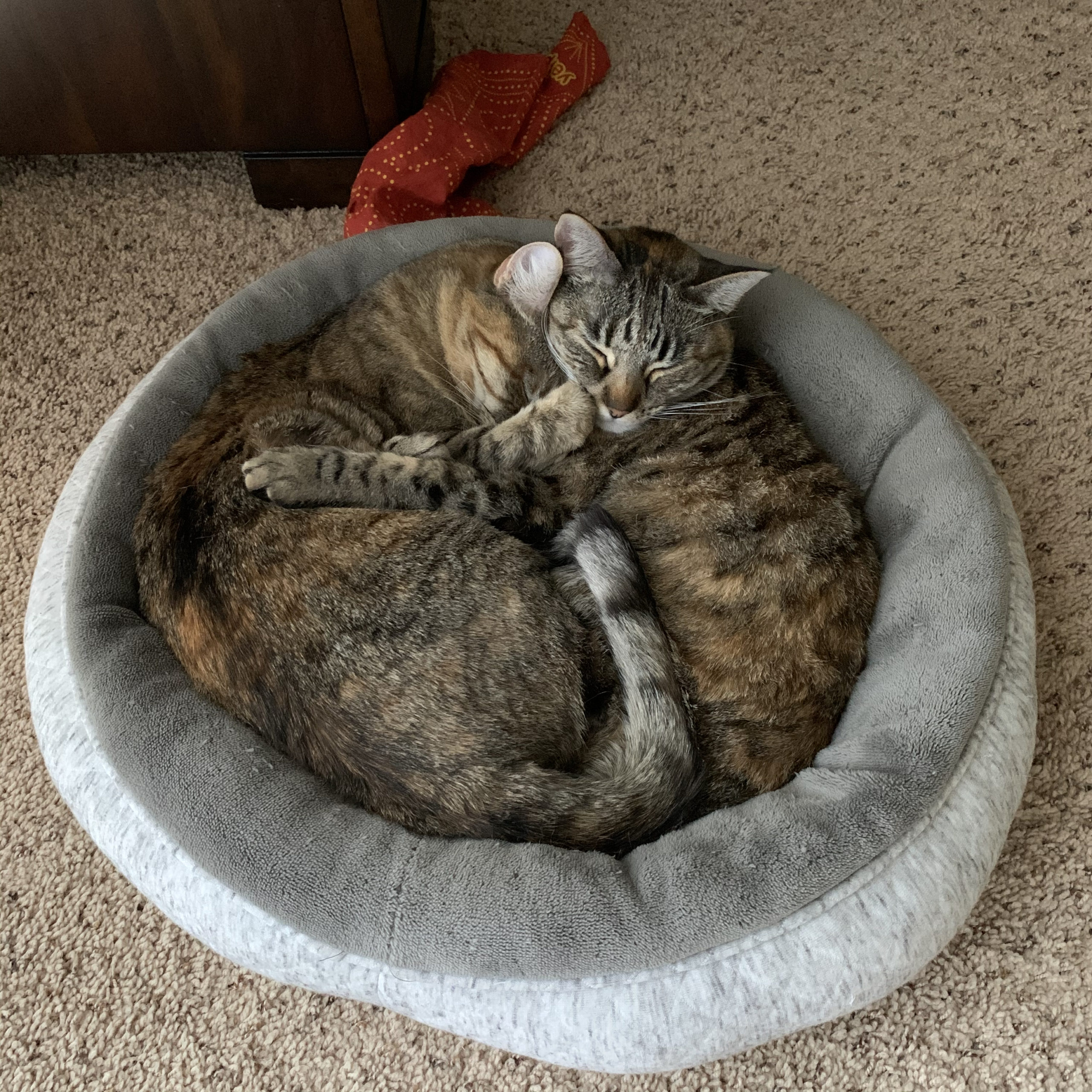 There's been a bit of a trend on BookTube (YouTube for books) lately where people try to read entire book series in 24 hours. Similarly, Leena took about a week to re-read The Hunger Games series in time for the prequel book's release. It was interesting to see her approach the books again having forgotten more of their content, and take a look with fresh eyes at its themes like climate change and bread and circuses over a decade on from their original release.
Here's a pleasant look into Tom Gauld's workspace and process. His cartoons always give me a wee chuckle.
As we move into the summer months, I miss getting out more and more. Baseball is a big part of our lives from May to October, and by this point in the year we've usually hit up at least two San Francisco Giants games and made a few trips to our local minor league park. All this to say, I enjoyed Tess McGeer's "things I miss about baseball". On my list: catching a groove to a random player's walk-up music (esp the Spanish language ones), the bums, Ohtani's impossibly broad shoulders and loping stride, and the worth-every-penny $19 crab Louie sandwich at Oracle Park.
I'm also homesick, so any time videos filmed in Scotland come across my feed it feels like a little respite. I think I've shared one or two of Richard's films before. We met on a business mentorship course a few years ago. Over on his YouTube channel, he was for a spell giving himself a series of weekly challenges, and eventually challenged himself to run the Edinburgh Marathon and make this excellent video about it.
While you're there, check out his last one, too –– the Three Peaks Challenge.
I thoroughly enjoyed and appreciated Jamie Lafferty's recent blog post about his life and career as a travel writer – First Class, Business Class, Working Class.

ON MY NIGHTSTAND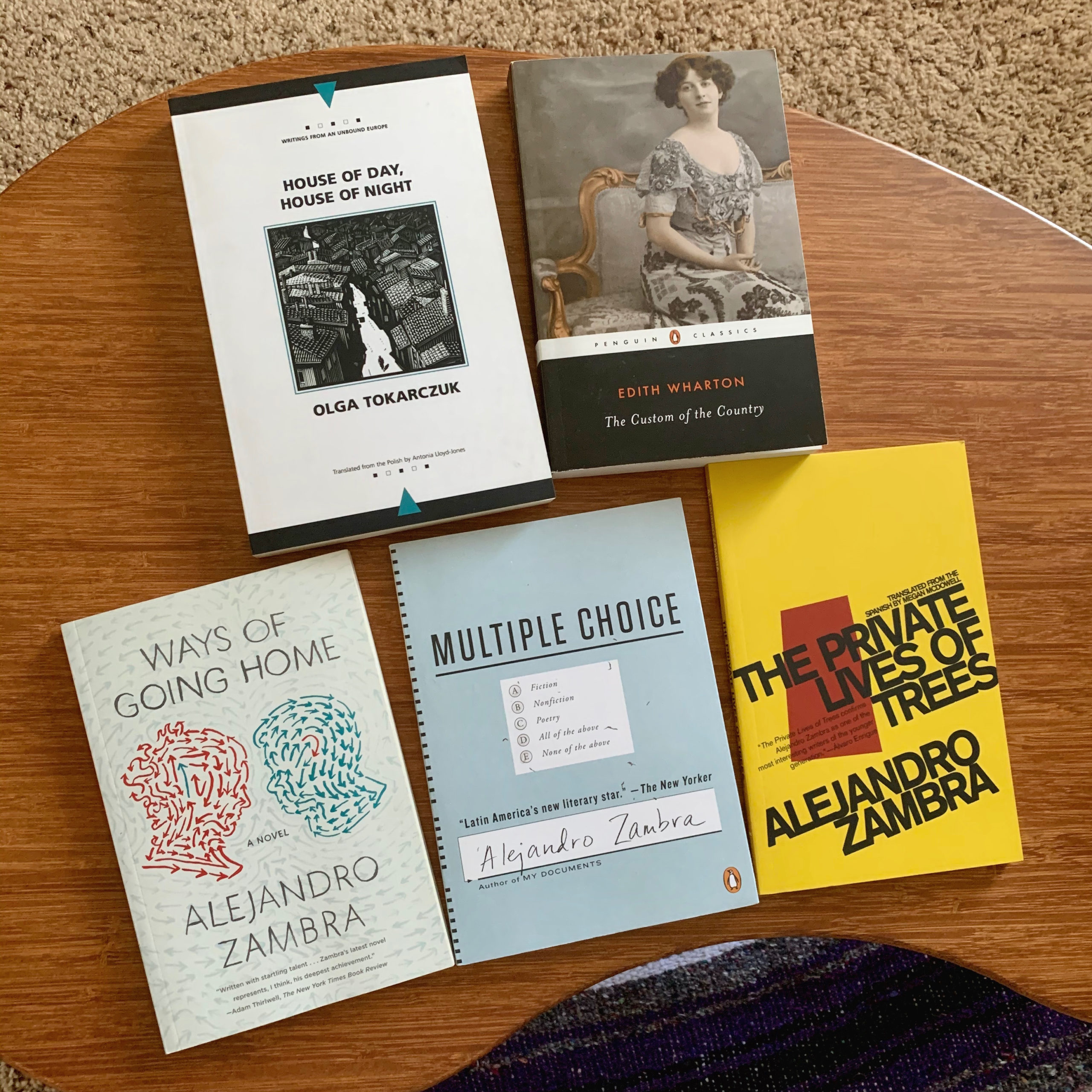 Last time I mentioned The Topeka School by Ben Lerner, whose ending was a damp squib. I don't know why so many works of literature can't find reference points outside of our day to day. (I'm thinking of other novels like Ali Smith's seasonal quartet and Olivia Laing's Crudo –– neither of which I have any personal interest in reading.) All art is a product of its time and place but there's something about this autofiction mode that I find removes an inherent transformative move that's required to turn it into fiction. I find it very tedious.
Lauren Oyler references Lerner's work and some related issues in her latest piece, For Goodness' Sake.
On a brighter note, I'm still enjoying Alejandro Zambra. I finished Not to Read, which had many charming essays and a solid handful of Latin American authors to add to my reading list. My order of his novels arrived, and I also read his first novella, Bonsai, this week.
I also started reading Hurricane Season by Fernanda Melchor, a Mexican author whose work focuses on south Mexico and takes some of its inspiration from true stories, a tradition of sensational Mexican journalism, and providing an intense reading experience. I listened in to an author event with her as part of the Transnational Series and she was so engaging and eloquent. I'm a little under halfway through the book and it is delivering on the promised intensity. It's propulsive and captures the feeling of a really juicy piece of gossip combined with some scenes of gory horror. Read the synopsis, you'll know if it's for you.

TIL NEXT TIME
Your turn! What are you reading? Are you reading? Leave a reply or go ahead and tweet me.
Have a lovely weekend,
Nicola x