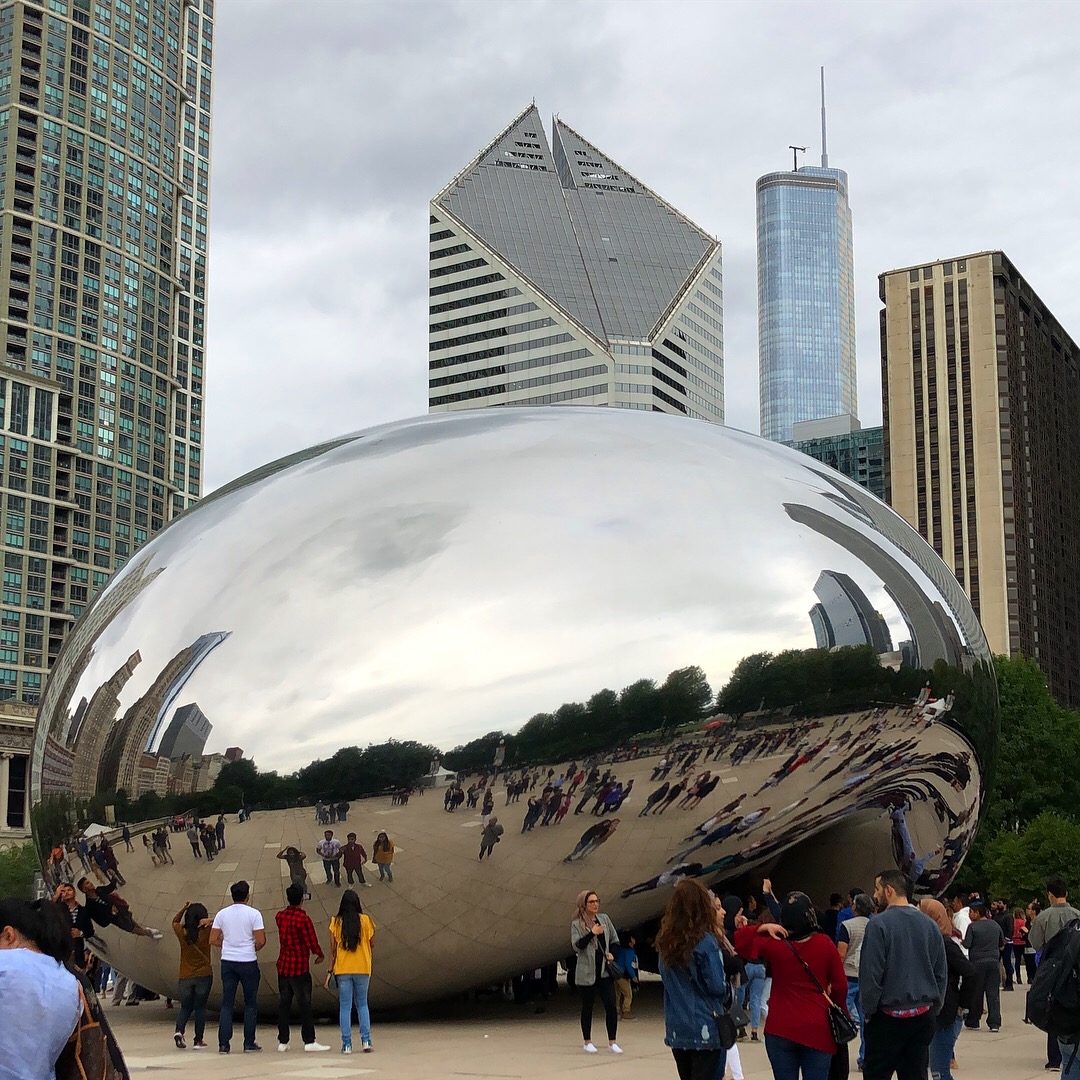 Happy Friday!
I'm thinking of repurposing Craig Ferguson's old, "It's a great day for America, everybody!" with, uhhh, something more realistic. It's been a bad week. In addition to the tiring news cycle, a water pipe on my house burst the other night and gushed many many gallons water, so I lost about half a day to stress and phone calls and worry. On the bright side, everyone is okay. Not looking forward to receiving that bill, though.
Since I last wrote to you, I paid a visit to Chicago. I like it there! I visited for work but I was able to spend a day book shopping with my friend Rincey and taking in a White Sox (vs Angels) game.
Apart from that, I've been reading. Fancy that!

---
IT'S A WRAP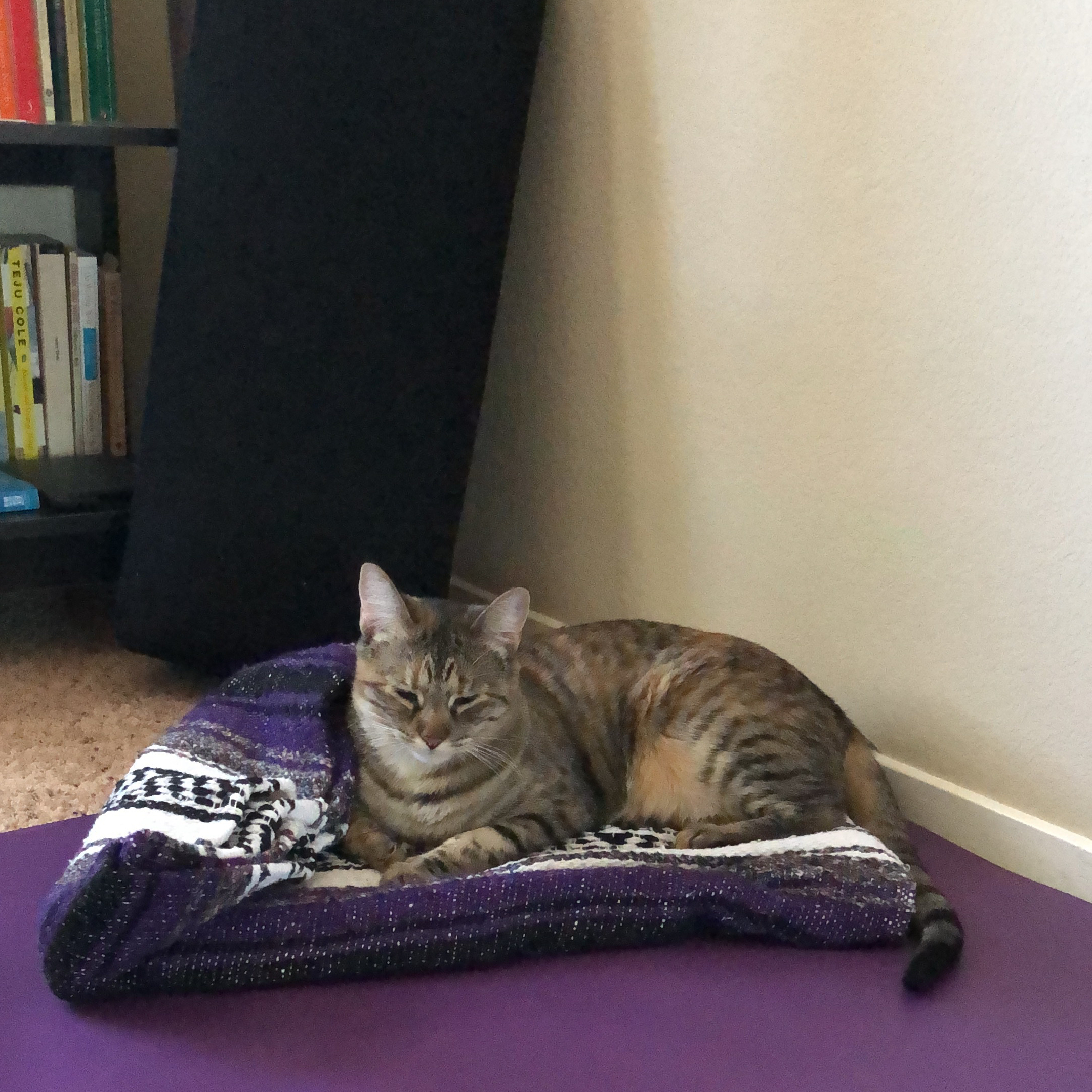 Last month, I mentioned that I'd developed a new reading pattern. I've since abandoned it (lol) in favour of attempting to focus on one novel at a time. (Except for the slightly-waylaid Moby-Dick project, which is currently running behind.)
I mentioned Outline by Rachel Cusk last month. I'll have more to say about it once I have finished the series, which I still intend to do.
On the plane to Chicago, I finished The Seven Husbands of Evelyn Hugo by Taylor Jenkins Reid. It was clumsy, unrealistic, and super fun. It was a great example of how much you'll forgive a book for its blunders when it gets the action right. I found it entertaining.
On the plane back from Chicago, I read Normal People by Sally Rooney in its entirety. Some people are upset that it was long-listed but not shortlisted for the Man Booker Prize this year. I think Rooney is really bright and her strength is in making key characters come alive, fight hard battles, understand and misunderstand each other, and struggle with life in a semi-realistic manner. What she's not so good at are the realities of class (which are broached, but rather monochromatically), visual description, and plot (to name a few). Sometimes a book is so good at one thing that the rest doesn't matter. I'm not sure she's quite there yet. But I did feel for Connor and Marianne and wish they could fix each other – so there's that.
---
TOTALLY NORMAL PEOPLE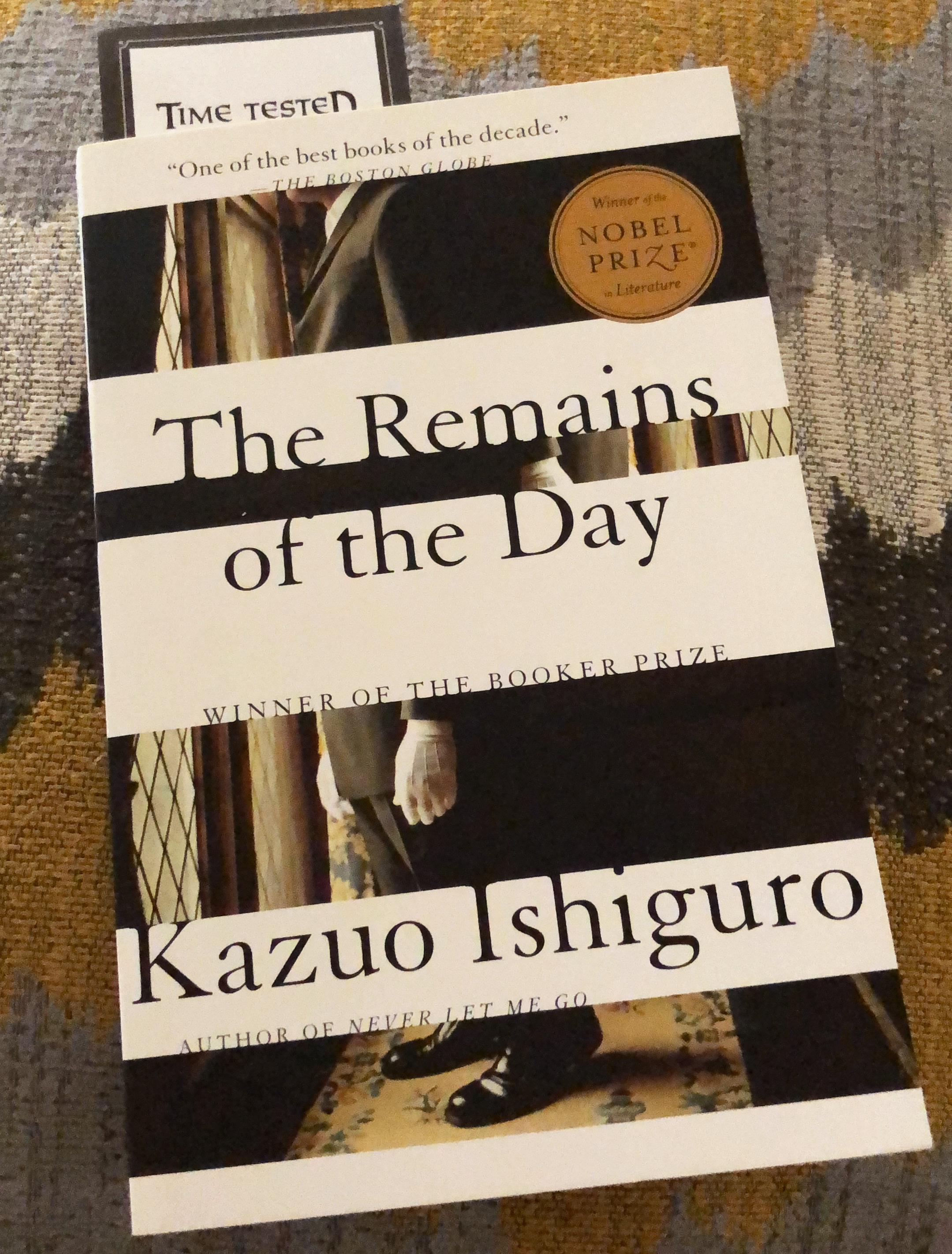 Next, I read My Year of Rest and Relaxation by Otessa Moshfegh: a somatic tale for our time. The unnamed narrator has led a tragic young adulthood and wants nothing more than to drug herself into a sleepy stupor for a year before – she imagines – emerging a changed woman. I found a lot of what friends said I'd like about Moshfegh here, including unlikeable women and disgusting details. I was really taken with the premise and the pathos around the narrator and her friend Reva's grief and self-destructive tendencies. There's a deep sense of tragedy and a convincing layer of disgust and ugly emotions that I've seldom seen other authors tackle. Its ending is quite something, though I'm conflicted on how I feel about the author's use of real-life tragedy as a canvas for her characters. I get the sense that if I read the author's interrogation of her own ideas the whole thing might come tumbling down. I found the book engrossing, though.
Not-so-engrossing was Kazuo Ishiguro's The Remains of the Day, which I picked up in Chicago. I read Never Let Me Go some years ago and enjoyed it well enough, but having already learned the reveal, I was less enamoured with it than I might have been. Remains is a post-war tale of English country life narrated by a butler named Mr Stevens. His reflections on a bygone era are intriguing but subtle, and his consistently muted take on events kept my pulse low, to say the least. Stevens, straight-laced and reserved, is a difficult character to love. This is fine, but I was yearning for something a little darker and more traumatic than what I found. I think it is accomplished, but I didn't find much to love here.
---
ON MY NIGHTSTAND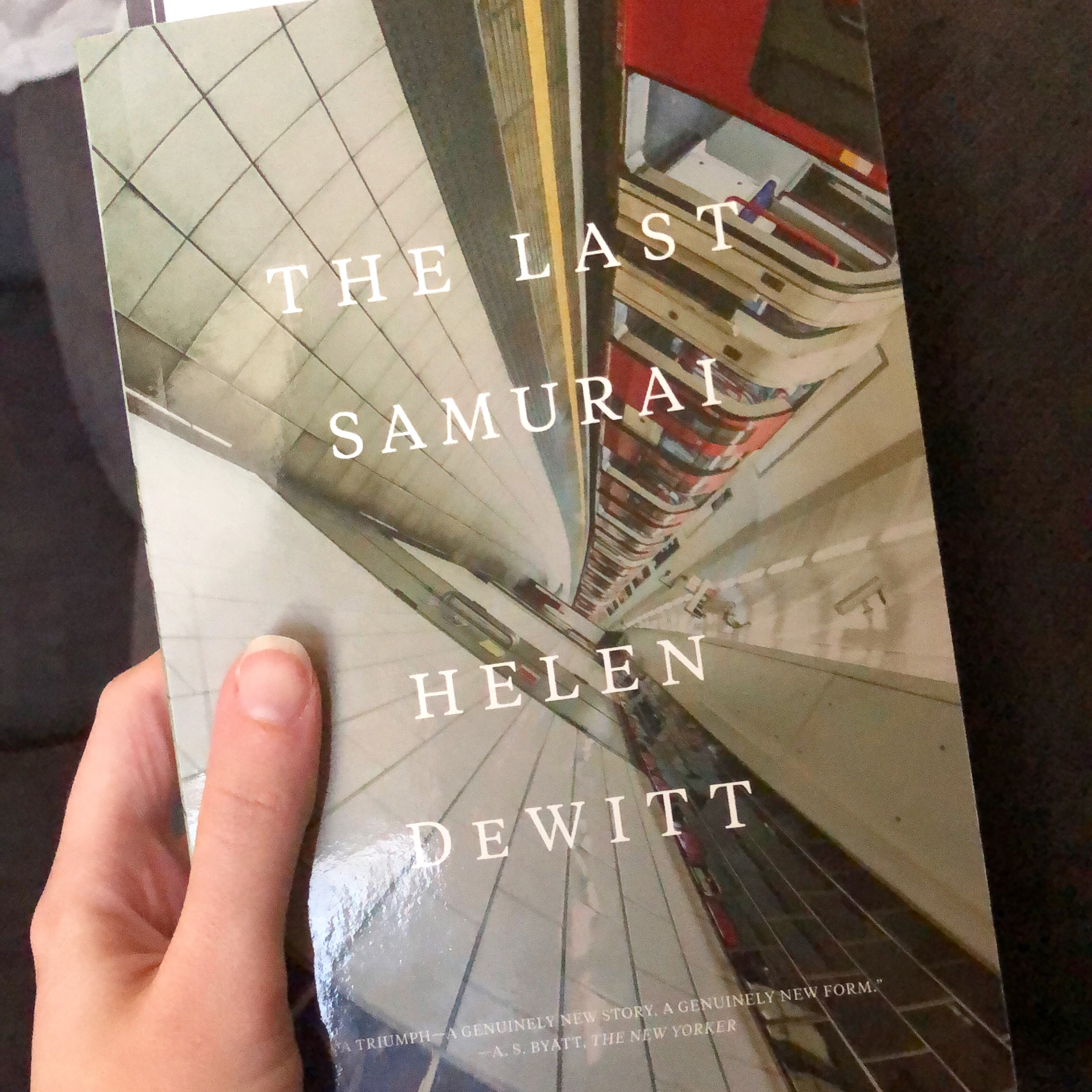 Right now… I don't want to make this sound dramatic but I'm in the throes of newfound love. I'm reading a cult classic: The Last Samurai by Helen DeWitt. First published in 2000, it gained a literary following before going out of print. In 2016, it was resurrected by New Directions. I've heard about it on and off for years, particularly as I've had her second novel, Lightning Rods, on my wishlist since I first heard about it.
For me, The Last Samurai is a truly enrapturing read. Some of the subject matter is going way over my head (I mean, a 6-year-old character has a better grasp on a simple explanation of the Greek alphabet than I do) but it doesn't feel like it matters. All I know is that every time I pick it up, I'm utterly engrossed. I keep giving myself 5 more pages, 5 more pages, 5 more pages. Today, I was upset at a café at lunch as the too-loud blasting of Justin Timberlake was too far at odds with its magic. I'll let you know how well it sticks.
---
TIL NEXT MONTH…
Your turn! What's on your nightstand? Have you read anything that has really engrossed you lately? Tweet me and tell me about it, please.
Have a lovely weekend,
Nicola x