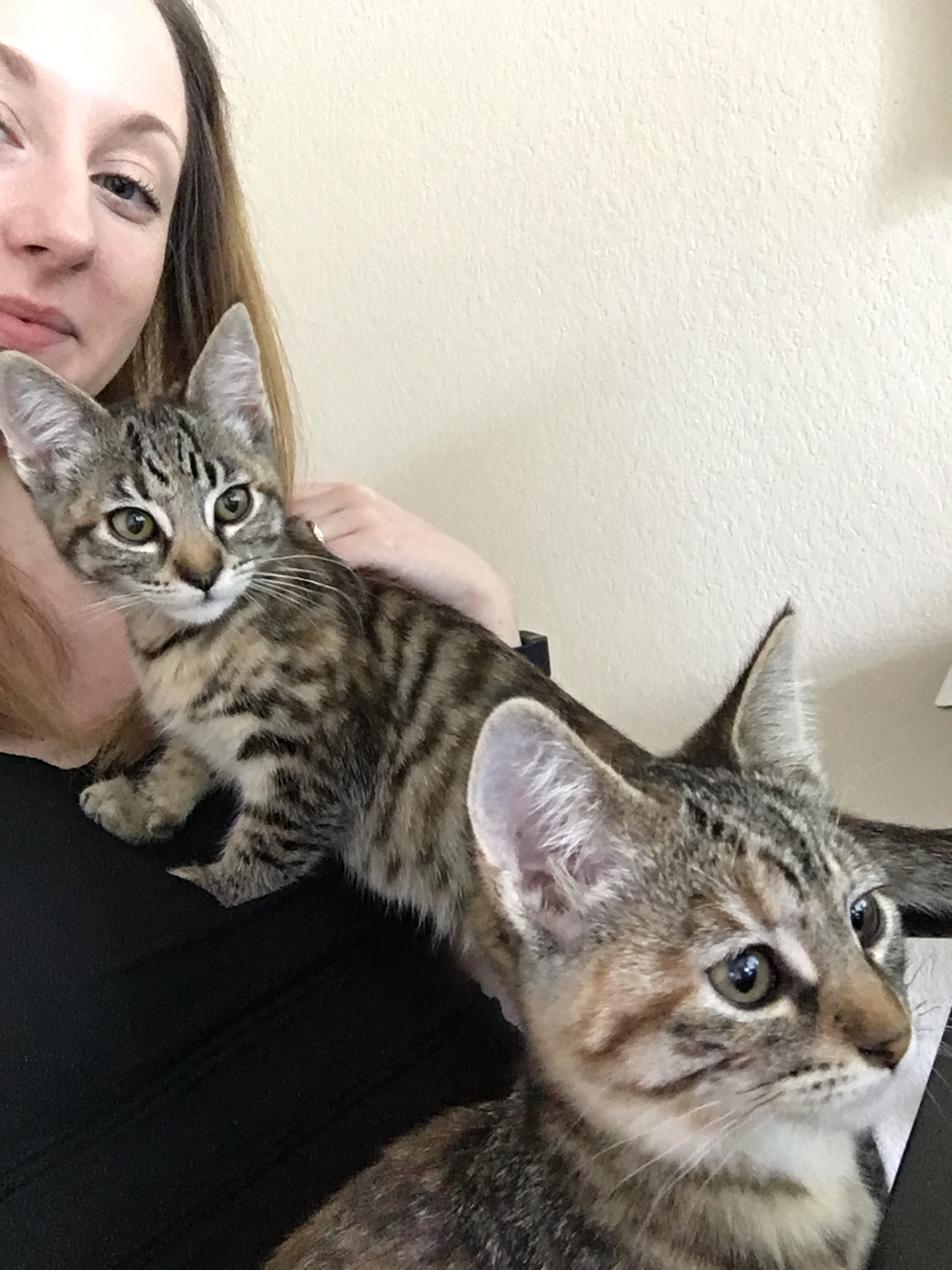 Happy Friday!
I've been feeling pretty sluggish lately, an annoying symptom to have when the weather is so beautifully green and blue. I took the week off from the newsletter because… Since I've been gone, I got KITTENS! We adopted them from a local foster home via a shelter and they're sweet little things. We named them after our favourite Scottish whisky-making islands, Islay (pronounced Isla) and Skye, and it suits them. Islay is pretty reserved and super cuddly when she's in the mood. Skye is more gregarious and my brother has nicknamed her "Face Cat" because she likes to curl up on my collar and lick my nose. I think we'll keep them.
Meantime it's been a busy week with an editing project on top of my usual work. I'm also reviewing books for a column so this week's selections are a little more random than usual. I hope you enjoy them regardless!
---
WHEN TOO MUCH IS TOO MUCH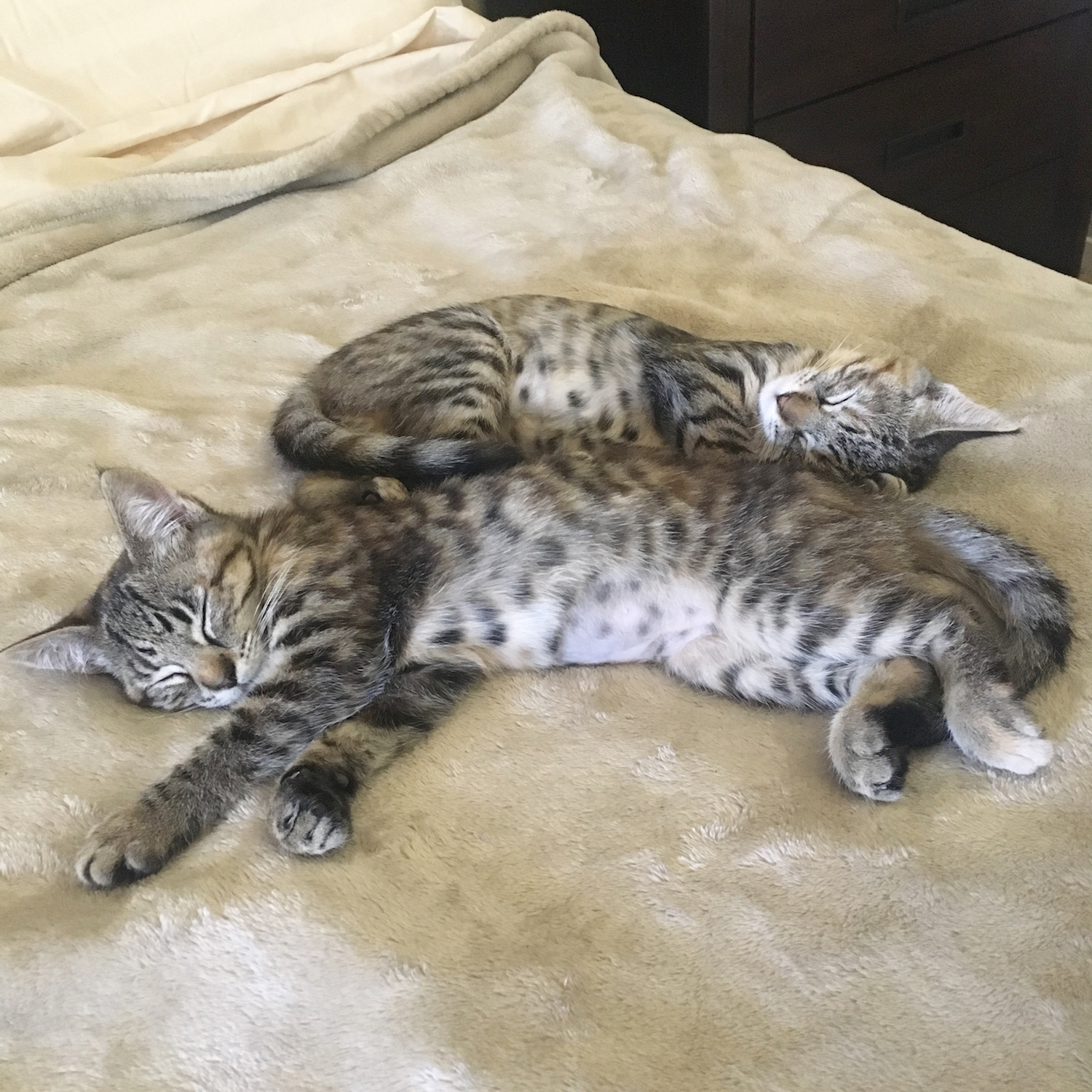 Did someone say "more kittens"?! Jkjk but if you want more follow me on Instagram.
Do You Want to Be Known For Your Writing, or For Your Swift Email Responses? Melissa Febos really got me with this one: less because of email, more because of this part about offering free editing and advice: "Institutional sexism (like racism, ableism, and other isms) teaches us to feel indebted to anyone who acknowledges our value, because they also have the power to take it away, because our value only exists in the esteem of others. Your job is not to repay the people who acknowledge you by giving them what they want. Your job was to write the thing they read, and you already did that." Touché.
After 20+ years of research, scientists are ready to say that Unknown humans were in California 130,000 years ago. That's 115,000 years earlier than previous findings of humans in the Americas. Nuts.
I also belatedly enjoyed this Lit Hub piece about Why Literature and Pop Culture Still Can't Get the Midwest Right – some of which will be familiar to anyone living in a place whose narrative is often shaped by the countries surrounding them.
Eula Biss' Confessions of a reluctant gentrifier also looks at cultural perceptions and the danger of stolen narratives. P.S. Her essay collection, Notes From No Man's Land, finally has a UK publisher. Buy it!
---
ON MY SHELF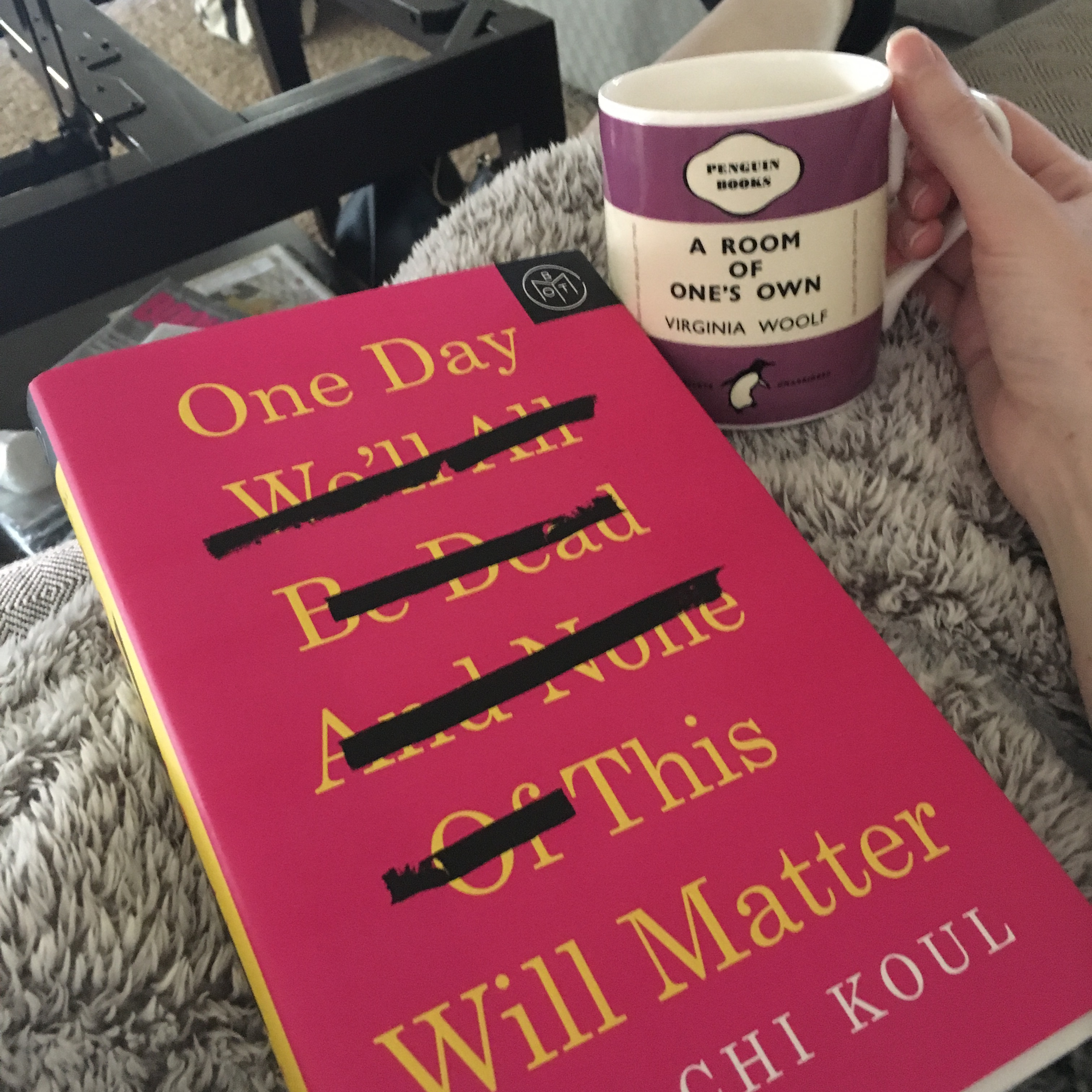 The other day it was the third seasonal Cosy Reading Night. Unfortunately for me, it takes place at about noon, but I joined in for an hour before heading off to my real-life book club.
I'm currently reading a personal essay collection, One Day We'll All Be Dead And None of This Will Matter by Saachi Koul, who also writes for Buzzfeed. It was my April Book of the Month pick and is released in May, so I'll be reviewing it and a novel for the Big Issue so I will refrain from saying much here.
I finished The Rules Do Not Apply by Ariel Levy, which was good, but I think I'd have enjoyed it more if I hadn't already heard the best bits in interviews. I also read Nasty Women from 404 Ink, an anthology of essays about what it's like to be a woman in the Western world in 2017. I've written about it before, and it was everything I'd hoped – serious, sometimes funny, thought-provoking, varied, and intersectional. You can still pick up a copy directly from the publisher, here.
What's on your nightstand? Hit reply and let me know!
---
TIL NEXT WEEK…
Your turn! Read anything good this week? Hit reply or tweet me, won't you?
Have a lovely weekend!
Nicola x