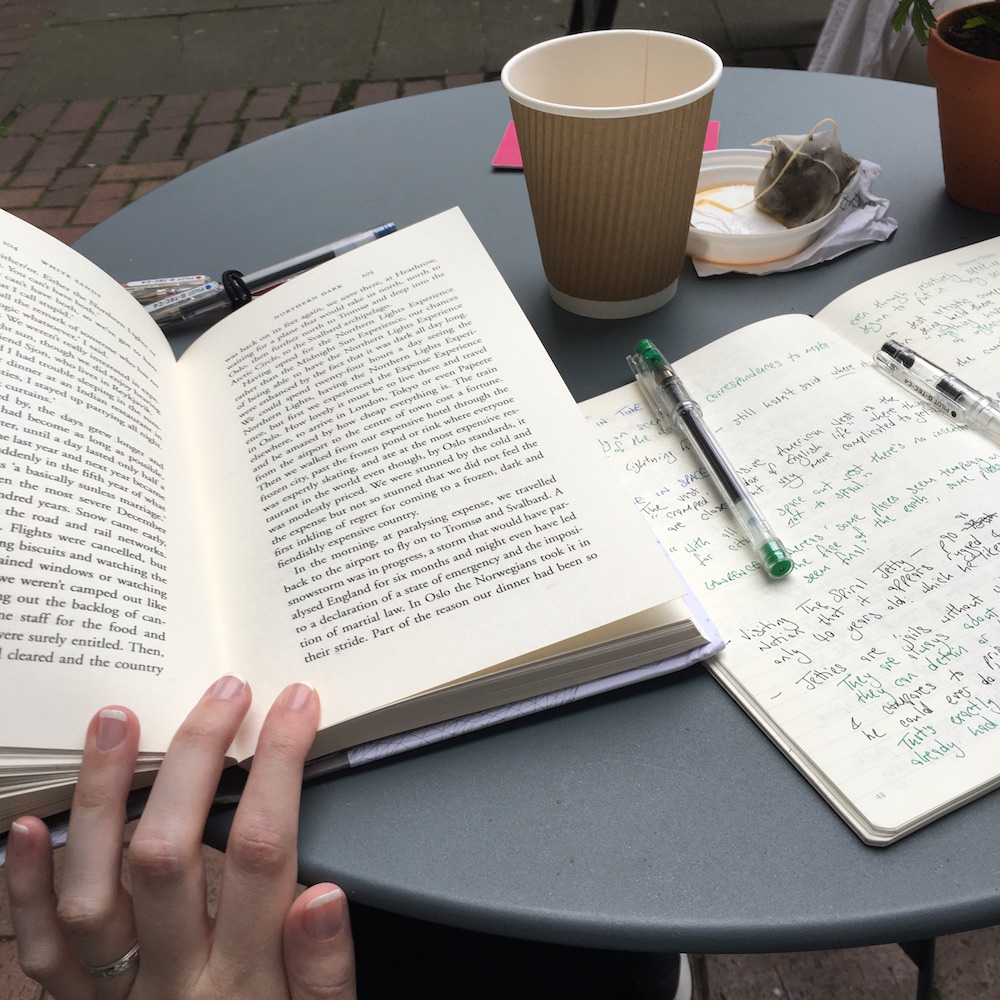 Happy Friday, friends!
This past week has crammed in the biggest range of emotions I think I've ever felt in one week. I've been devastated, appalled, and despairing of everything that's happened post-EU ref; I've booked flights in a daze of nervous excitement, and I've begun to truly consider how my life will change in 2 months time when I step on a plane with a one-way ticket. And I have a head cold, which is draining in its own way.
But far from making this the first in a long series of goodbyes, there's some pretty good reads out there on the internet this week, you guys. Proceed with haste.
–– APPETISERS ––
I've made and uploaded 5 videos to compensate for my absence. Here's the first, on My Most Anticipated Summer Book Releases. For the rest, Subscribe to my channel.
This week's brand new Bookish Blether is a Big Summer Book Haul – and Holly and I chat about how we spent Independent Bookshop Week in London.
Speaking of Holly – she sent me this link and I hate that I know that this exists in the world. So, eff you, too. Haha jk but Dana Schwartz is pretty great so it's worth reading anyway.
–– MAINS ––
The Playboy Interview with Ta-Nehisi Coates is self-explanatory. And it's with Bomani Jones, not another white person, so it's pretty fresh as conversations with Coates go. I especially enjoyed the parts about tall poppies, 24-hour culture and talking less, not more.
This gorgeous piece from Helena Fitzgerald on friendships – The Families We Choose – really hit me where I live as I prepare to move away from the most solid and rewarding ones I've ever known.
As I alluded to above, I'm Living with anxiety in the age of nonstop bad news – and Rosie Spinks has some tips.
I still haven't got a copy of In Gratitude by Jenny Diski, but I'm still reading about it. Here's New Yorker's Andrea DenHoed on Jenny Diski's Way of Seeing Beyond the Story.
–– DESSERT ––
Lisa Goldberg writes with a light touch about Traveling with Myself.
A Toast To The Toast, The Site That Was Just For You. Yes, Even You. RIP The Toast. I'm sad that you are ending, but glad that sometimes good things come to an end before they get wishy-washy.
–– APÉRITIF ––
I was about to hit send but then I realised I haven't told you what I'm reading. I've finished a few books which will be in my upcoming May and June Wrap-up (live on Sunday), and meantime have returned to The Argonauts by Maggie Nelson.
What's on your nightstand?

––

Your turn! Read anything good this week? Hit reply or tweet me!
Have a lovely weekend!
Nicola x