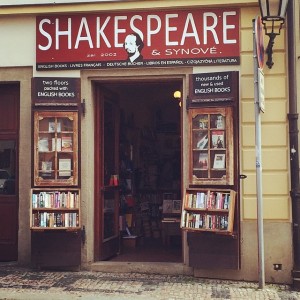 Going back to work was messier than expected so there was no Reading Week last week. Sorry!
This week is back on track, so as are we. How was your week? Read anything good?
Here are a few from me…
— ON ROBOTNIC.CO —
Further Adventures in Podcasting — more recommendations for you podcast fiends.
My belated April Reads with capsule reviews.
Review of Every Day is for the Thief  by Teju Cole.
— ARTS & CULTURE —
Someone finally asked why we're ok with Louis CK getting with hot women on Louie, but not with Lena Dunham getting with Patrick Wilson. One Man's Trash Is Another Man's Treasure: Lena Dunham, Louis C.K., and the Persistent Sexism of Comedy.
I recently bought and began to read MFA vs NYC. Junot Diaz wrote a response about his experiences in a New Yorker piece: MFA vs POC.
Then Salon continued the discussion with Junot Diaz' undergraduate reading lists. I want to go to there.
Ryan McGinley: Naked and Famous by Alice Gregory, recent guest on the Longform Podcast.
— DIGITAL —
I wrote a couple of blog posts about freelancing for Small is Beautiful – a conference I'm involved with. Here are some Social Media Tips & some thoughts on Managing Yourself.
Net Neutrality in the USA is under threat. New Yorker says Goodbye, Net Neutrality; Hello, Net Discrimination & CGP Grey issued a rallying call in Internet Citizens: Defend Net Neutrality [VIDEO].
— LONGFORM / JOURNALISM —
We all know that The Media Has a Woman Problem. But when you see it laid out like that…
Kerry Clarke on Rereading Fear of Flying: On Not Being Pregnant in Mid-Air With Isadora Wing. 
English Class with Mr. Roth sounds pretty awesome.
— & c. —
Evan and I just started watching Anthony Bourdain's latest show, PARTS UNKNOWN – which made me want to go to Tangier even more. On Tumblr he asks: So, why don't we love Mexico?
Currently Reading: In Cold Blood by Truman Capote & This is Where I Leave You by Jonathan Tropper.
You can subscribe to Reading Week by email for free – just click here.
What's been making you happy this week?