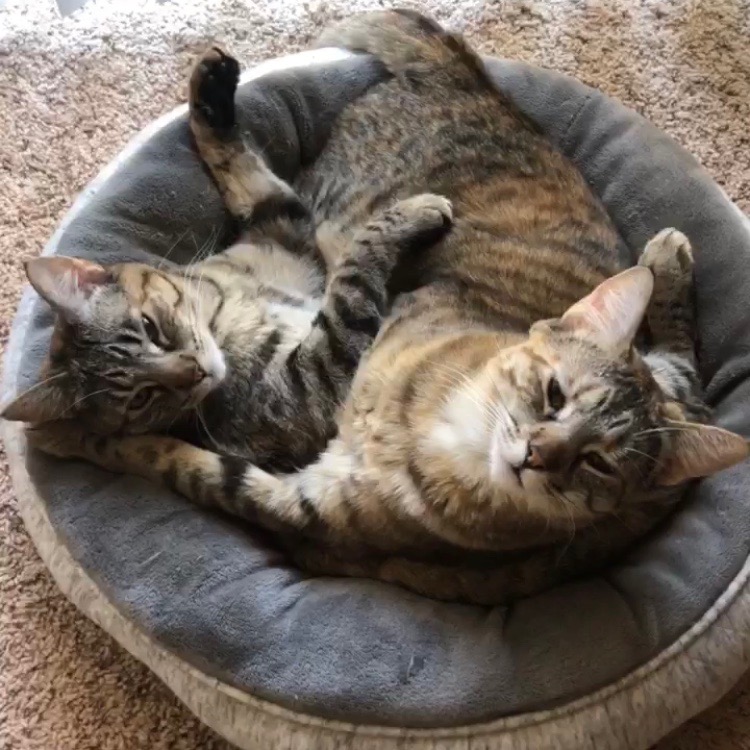 Happy Friday! It's Thursday afternoon as I write this. The blinds are drawn from the late afternoon heat as the sun passes over this side of the house. The cats are chasing a bluebottle, prancing hither and thither like Disney creatures in a field (which is really fricking adorable), then bouncing off things and frightening each other and puffing up into big fur-balls (which is hilarious if unsettling). Is it just me or are they actively getting cuter?
My mind feels fuzzy and my thoughts incoherent today, which is a shame since it's the one day that I owe you a missive. I've the lingering feeling that I'm coming down with something. Plus, it's been one of those news weeks. Perhaps you'll have noticed that I don't tend to comment directly on what politicians are up to here? That's by design. I'm interested in writing and art – and justice, sure – but it's very easy to let mainstream politics take over. There's enough of that on my feed (as probably yours) and when things are so chaotic it's important to take a break from that to think about things that are more permanent, or joyful, or thoughtful. Though I must say I feel this tweet.
---
ART / WORK
Coming from a hugely creative city and moving to a predominantly agricultural one continues to be an adjustment. I miss literary and film festivals, book launches, receptions, and concerts, and I haven't found a creative community that I really connect with here.
Lately, I've felt blocked in a way that I haven't found words to describe – which is kind of a feedback loop. Austin Kleon says that problems of output are problems of input. I hope to make it to an art gallery or something while I'm in SF soon. But I've also having that feeling that I can never go home (in the philosophical sense). The iconic Mackintosh building in my old Glasgow neighbourhood burned down again, and it's 2 years since the last Small is Beautiful (a conference for microbusinesses that I was lucky to contribute to bringing to life), so in some ways I feel further from my old creative work life than ever.
Working from home and online, I gravitate towards people who are sharing similar experiences. One thing that's kept me going recently, both to immerse myself in and to have chattering gently in the background, are illustrators' vlogs. I'm nosy and I also enjoy seeing how people spend their time; doubly so when they have a somewhat similar profession to mine. I've enjoyed Fran Meneses' videos for a long time, and she often shares her artistic process and tidbits from behind the scenes. She's also ramping up for a big overseas move, which I'll be following with interest. Recently, I've also been following a watercolour illustrator called Holly Exley, who does similar videos in a different style. Ashley Baxter, a founder and photographer I know from Glasgow, has also been sharing some of her business journey on YouTube. After going off business podcasts a little while ago, their videos have been scratching that water cooler chat itch.
---
BOOK- ADJACENT
Lauren Groff's By The Book is an all-timer. Shut it down! Just kidding.
I didn't know what to do after Anthony Bourdain died, so I bought a bunch of his books. (Kitchen Confidential, Medium Raw, A Cook's Tour, and The Nasty Bits, if you're curious.) I also saved these memorials about him from Helen Rosner and Patrick Radden Keefe, both in The New Yorker. I'm going to miss Parts Unknown, though there are many seasons to rewatch and enjoy.
I've mentioned how much I loved Anna Hart's Departures earlier this year. When she went to pre-order her own book on Amazon, she found someone was using her name as a nom de plume. Guess what kind of books she writes? I tracked down a woman writing porn in my name. This is the story of our friendship​.
Men Reviewing Men: Book reviewer Anthony Domestico asks, "Why was I never asked to write about a female author?"

Austin Kleon shares 3 thoughts on a decade of publishing books.
---
ON MY SHELF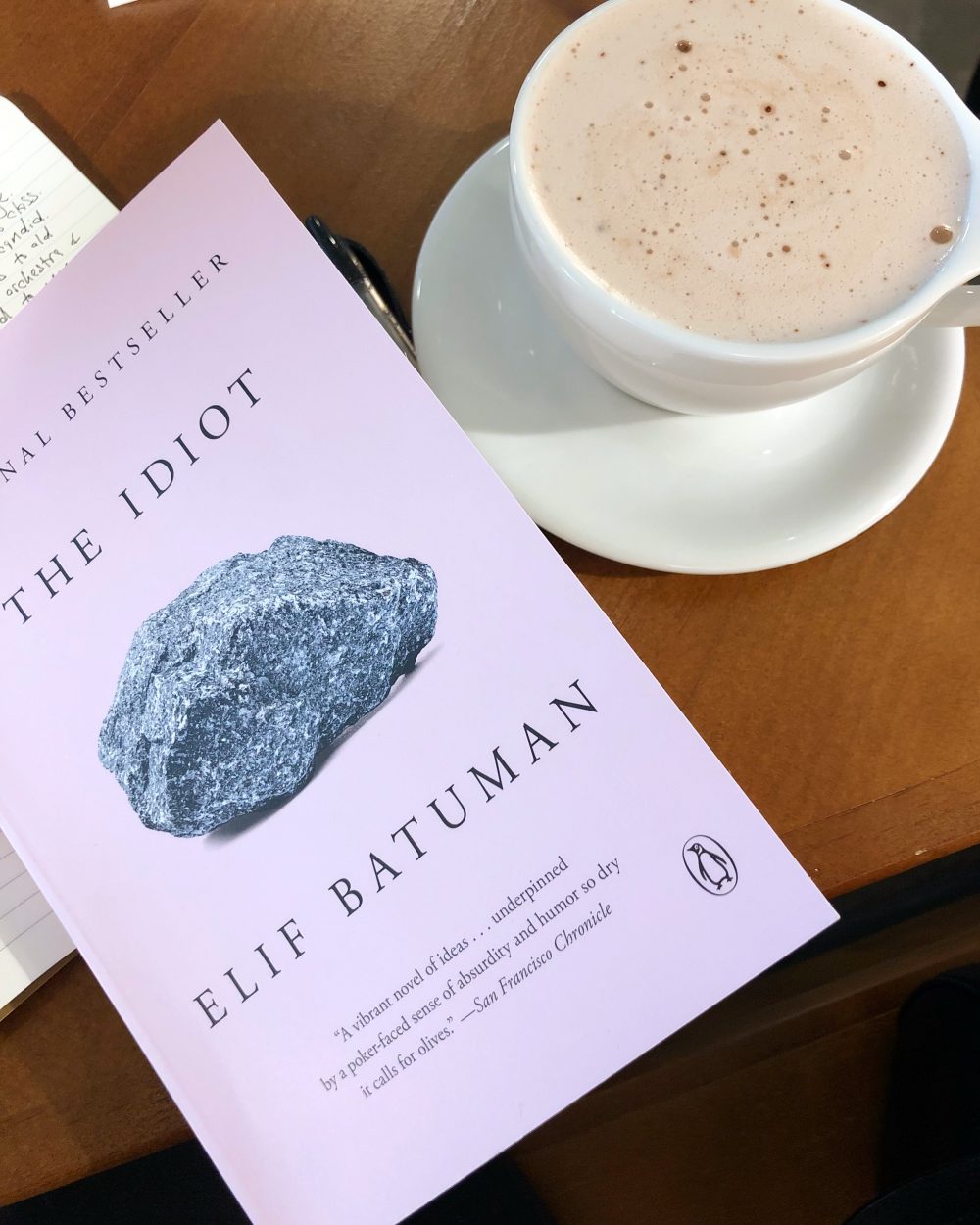 M Train set me off on a blitz of similar books. I read Deborah Levy's The Cost of Living, the latter of the two books she calls her "living memoirs" and written during a time of transition, financial stress, and her mother's death. The way she reveals links between ideas in her stories is pretty addictive, which is a shame because I've never read any others quite like her.
I also dove into Eve Babitz's Black Swans, which is billed as fictional short stories but which I'm pretty sure are essays (they're all in the first person and she refers to famous people and their behaviour, which is why I think it's disguised as fiction). "Free Tibet", about losing a friend, totally killed me. It also held some glimpses into her state of mind in the nineties (she's known for the sixties and seventies). It was my favourite of her books I've read thus far.
Fiction-wise, I enjoyed The Guernsey Literary and Potato Peel Pie Society: it was more detailed and accomplished than I'd (snobbily) anticipated. I've now turned my attention back to The Idiot by Elif Batuman – a divisive novel that I began in March but found I wasn't in the right mood to read. Now that I've renewed my focus and know what to expect, I'm enjoying it more. It also has great cover art in the UK (linked) and the US (pictured), which is very annoying because it makes me want to own both.
What's on your nightstand?
---
TIL NEXT MONTH…
Your turn! Read anything good lately? Tweet me, won't you?
Have a lovely weekend,
Nicola x