My Top Picks
Glasgow Film Festival has rolled around for another year. I live dangerously close-by and will be covering some of the films and events, so as I scoured the programme I decided to pick out a few recommendations for you.
Are you sitting comfortably? Then we'll begin.
While We're Young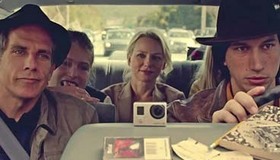 The opening night gala has already sold out, but there are 2 additional screenings of Noah Baumbach's While We're Young on the afternoon of Thursday 19 February. Following up the hit Frances Ha – one of my favourites from GFF 2014 – the film stars Ben Stiller as Josh, an ageing filmmaker whose life is brightened when he meets aspiring filmmaker Jamie (Adam Driver) and his wife Darby (Amanda Seyfried). The programme also promises physical comedy and a great turn from Naomi Watts. What's not to like? (Also, I'll watch anything with Adam Driver in it, so.)
Girlhood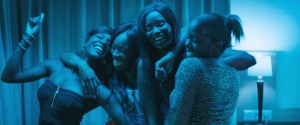 Girlhood – or Bande de filles – is a French feature centres around a group of black teens in the suburbs of Paris. It opened to massive acclaim at Sundance, where director Céline Sciamma stated she named the film Girlhood as a tongue-in-cheek response to Richard Linklater's Boyhood – last year's critical darling of the indie festival circuit.
Click here for a great review of the film on The Hairpin – it's packed with reasons to watch it.
The Salt of the Earth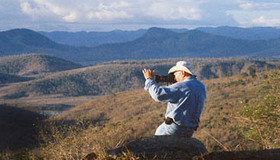 Wim Wenders and Juliano Ribeiro Salgado teamed up to co-direct this documentary that centres around the career of Salgado's father, photographer Sebastião Salgado. The film, which earned the Un Certain Regard Special Prize at Cannes Film Festival, uses Sebastião Salgado's photography and testimonials to create a documentary of the artist's life.
Click through for more about The Salt of the Earth from The Guardian.
Appropriate Behaviour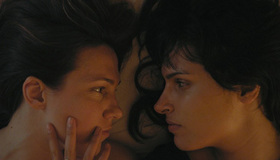 If you've been watching the latest series of Girls you'll recognise Desiree Akhavan: writer, director and star of Appropriate Behaviour. She plays Shirin in this quasi-autobiographical debut feature film which has invited comparisons to Lena Dunham.
If your capacity for Brooklyn-based Millenial stories is as seemingly endless as mine, this will be worth a look. Either way, Jesse Hassenger of the AV Club calls Akhavan a triple threat, so I'm in.
Buster Keaton Night with Paul Merton and Neil Brand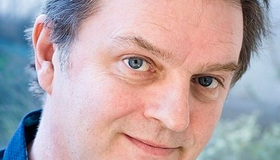 The Festival wouldn't be complete without its huge bill of special events, which take place all around the city each year. This year I'm particularly keen to see Paul Merton's show on the legendary Buster Keaton – my personal favourite silent clown.
Merton has made a tidy side career for himself in holding retrospectives of silent comedians' works for several years now. He has also written a book on the subject – which is a good primer on the era. Meanwhile Neil Brand is the UK's premier silent film pianist.
Together they're presenting an evening of classic comedy and live music to celebrate the ol' Stone Face. It's like they knew I was coming.
Honorable mentions:
I'm cheating now. So sue me.
Rosewater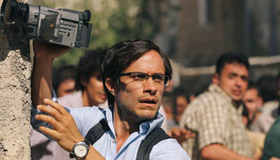 Jon Stewart's – yes, that Jon Stewart's – directorial debut is a political drama inspired by events in 2009 which saw the arrest of real-life Iranian-Canadian journalist Maziar Bahari, played here by Gael García Bernal. Now that Stewart is departing The Daily Show to pursue filmmaking, I'm keen to see this one to see what promise his future work holds.
Surprise Film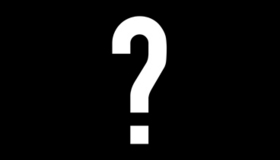 The Surprise Film can be a bit of a gamble – but that's all part of the fun. Two years ago was an absolute riot with the grand reveal of Spring Breakers (which, incidentally, I kind of hated – but it was a great experience), and the year before a nice little sneak preview of Jeff Who Lives at Home. I'm not one for predictions, but I'll be there crossing my fingers regardless.
Are you attending Glasgow Film Festival 2015? Which films or events are you most looking forward to?