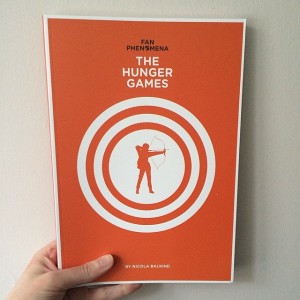 Hey, did I mention that I wrote a book?! It's called Fan Phenomena: The Hunger Games, and it's published by Intellect Books.
Today on my YouTube channel I'm hosting an international giveaway. Enter now to win one of 3 copies!
Here's the video:
Terms & Conditions:
1. This giveaway is open internationally.
2. Open for entries until 30 July at Midnight BST.
3. If you are under 16 years old, please ask permission from a parent or guardian.
4. Three winners will be drawn at random on 31 July and notified via YouTube/Google+ message.
How to enter:
1. You must be subscribed to my channel: youtube.com/robotnic.
2. 'Like' this video.
3. Leave a comment telling me anything Hunger Games or fandom related!
For an additional entry, share this message on Twitter:
"I entered to win a copy of Fan Phenomena: The Hunger Games by @robotnic! http://youtu.be/oqngTwY_Bmw"
You can also…
Buy a copy from Amazon (UK site) (US site)
Thanks for watching, please share the links above, and good luck!