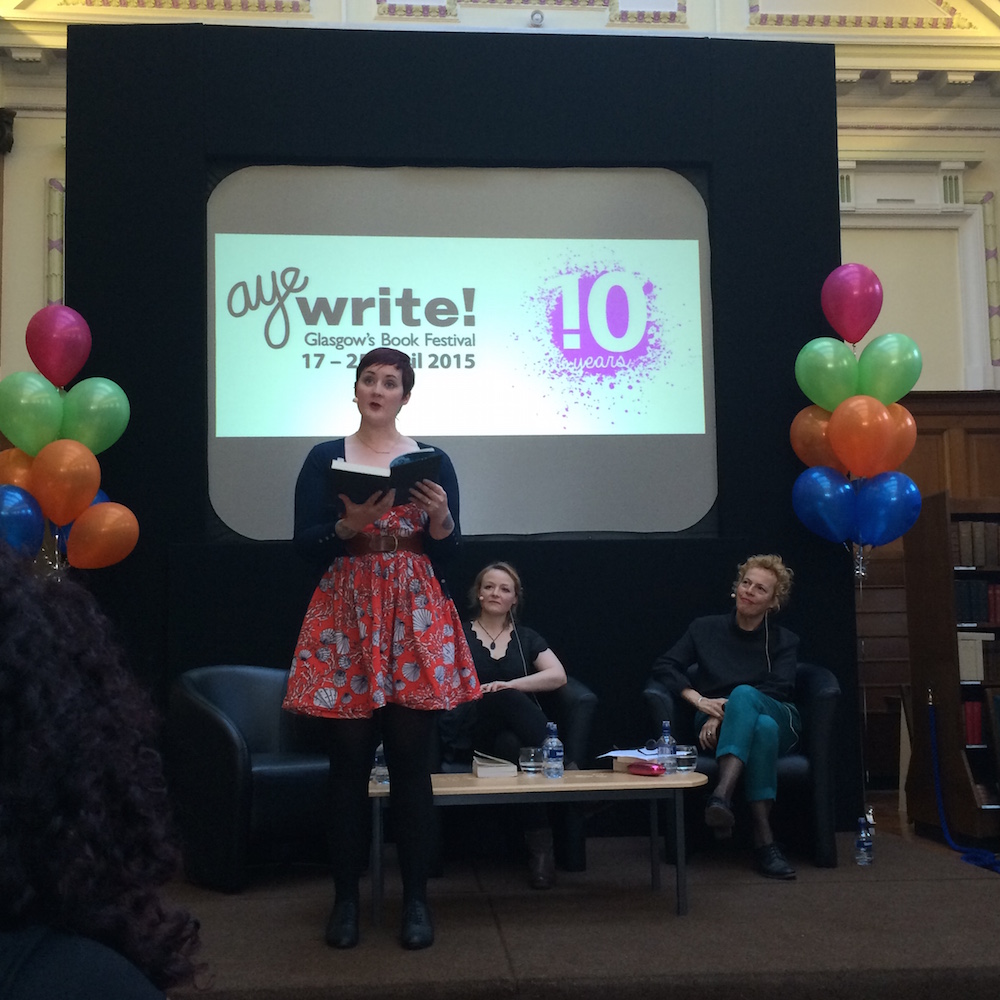 I love books, and I really enjoy attending book-related events.
Some events I regularly attend include Aye Write in Glasgow, the Edinburgh International Book Festival, and various book launches.
Over the years, I've been recording a lot of these events. Not for any real purpose – either for my own amusement, or for looking back on, or that perhaps they'd become useful eventually. Occasionally I'd put one on Dropbox and send a link to friends so they could listen later. That was about it.
This week, with the same lack of foresight, I began uploading the clips to my SoundCloud account to share with the rest of you. (Legally, anything said publicly at an event like this is public domain, so I assume my personal recordings are too. But if you have any better legal advice, fire away.)
So, here are a couple of highlights to get you started:
Janice Galloway at Aye Write
This event with Janice Galloway took place only a few nights ago, on 29 September. Aye Write takes place in April, but they also host a handful of events throughout the year. This time Freight Books hosted and Galloway discussed her new short story collection, Jellyfish. Honestly it's one of the odder book events I've ever been to – you'll see what I mean when you reach the Q&A session – but she's always a fantastic source of insight.

Yuri Herrera at Edinburgh International Book Festival
I've been remiss in blogging about the Edinburgh Book Festival this year – so here's a recording of one of my favourite sessions to make up for it. The festival often pairs up authors for events, and I find it's an excellent way to discover new authors whose work fits your tastes, or a new book that chimes with a recent release that you've already read. This year their pairing power was on another level. Herrera's Signs Preceding the End of the World is one of my favourite books I've read this year, and here the festival put him in conversation with Julie Rochester.
Want to hear more? Pay my Soundcloud a visit.