My First California Book Haul:
The Books: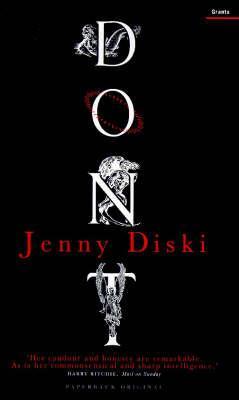 Don't by Jenny Diski
Jenny Diski's first published essay collection, Don't largely comprises of book reviews she wrote for the London Review of Books in the '90s. Some of the references to people and events were lost on me, but there are a few historical non-fiction titles and names you'll recognise in here, too. This collection is also home to a few stray non-review pieces, also published in the LRB, including personal essays and profiles.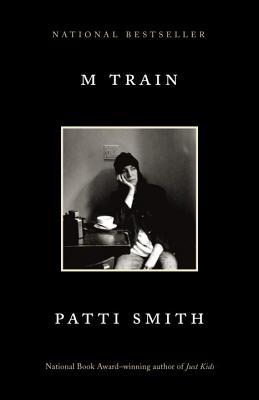 M Train by Patti Smith
I enjoyed Just Kids a few years ago and thought it was beautifully written, but some of the subject matter was less interesting to me. In M Train she shares various writings from her travels, visits to coffee shops, and creativity. As the Goodreads synopsis reads, M Train is a journey through eighteen "stations." It begins in the tiny Greenwich Village café where Smith goes every morning for black coffee, ruminates on the world as it is and the world as it was, and writes in her notebook. We then travel, through prose that shifts fluidly between dreams and reality, past and present, across a landscape of creative aspirations and inspirations.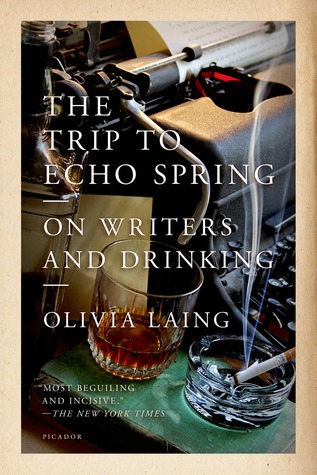 The Trip to Echo Spring: On Writers and Drinking by Olivia Laing
This is one of those books that I've meant to read for a long time but never got around to purchasing. Laing takes a tour of 5 contemporary (male) writers and their relationship with drinking, while simultaneously taking a tour around locations in America that relate to their stories. She visits old homes, old haunts, and old stories from their biographies while tackling her own relationship to the bottle.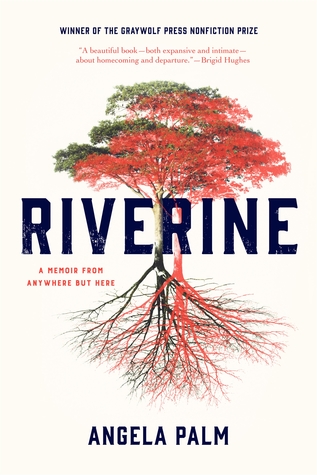 Riverine by Andrea Palm
This title won the Graywolf Non-Fiction Prize for 2015. After having read and loved two previous winners, Notes From No Man's Land by Eula Biss and The Empathy Exams by Leslie Jamison, I had to have it. Angela Palm grew up in rural Indiana, where she fell in love with the boy next door. Years later, she's returning to visit him as he serves a life sentence in jail for murder. Intrigued? Me, too.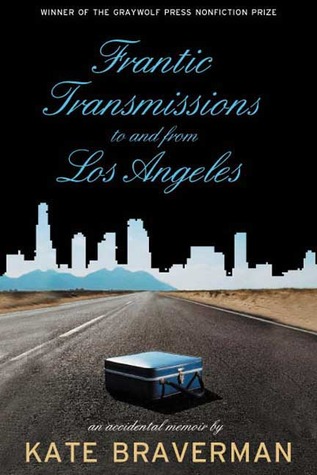 Frantic Transmissions to and from Los Angeles by Kate Braverman
Isn't this a great title? While I was talking about Riverine on the podcast, I began to wonder whether I had looked into all of the other Graywolf Non-Fiction Prize-winning books. This title was the first to win the prize, which awards a work by a writer who has not yet published a book in the genre. Frantic Transmissions won in 2006, and it's a memoir about growing up in late-1950s, pre-glitz Los Angeles.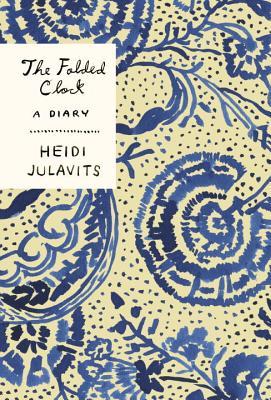 The Folded Clock: A Diary by Heidi Julavits
I've read this book before. With a cover like that, how could I resist putting it on my bookshelves? I've talked about this book in my 5 Best Books of 2015 (So Far) – so you can hear more about my thoughts on it there.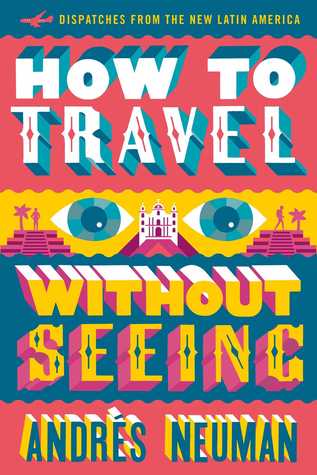 How to Travel Without Seeing by Andres Neuman
I learned about this one when it was excerpted in The Lit Hub, and was taken with the style. Check it out for yourself…
These days we go places without moving. Sedentary nomads, we can learn about a place and travel there in an instant. Nevertheless, or perhaps consequently, we stay at home, rooted in front of the screen. Travel in our global age is as contradictory as globalization itself. While the latter produces a tension between universal convergence and local difference, contemporary travel oscillates between the apparent pointlessness of geographical movement and the changing reality in each successive area. We always live in several places at once. Wherever we are, we can check our email and messages, read newspapers from around the world, follow international events. Wherever we go, we remain within the same landscape: the landscape of communications. That's why it seemed appealing to try writing a journal that would reflect two contradictory convictions. First, that we end up experiencing a particular world in every place we visit. Second, that through the media we spend more time in other places (or in several places simultaneously, or nowhere at all) than where we are physically. But if this is the case, then why does travel continue to transform us and teach us so much? That great I don't know is the subject of this book.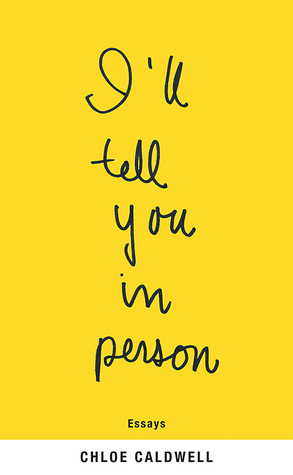 I'll Tell You in Person by Chloe Caldwell
I didn't think I'd heard of Choloe Caldwell before Emily Books and Coffee House Press announced they would be publishing this title: second essay collection; but I'm sure I read one or two of her articles online along the way. This one piqued my interest when I saw Zoe Kazan post a photo of her proof copy. I looked it up, added it to my wishlist, and it started popping up everywhere from that point on. She tackles issues from acne to heroin to singing in this slim collection of personal essays, and I think it'll appeal to anyone approaching 30 who enjoys the form.
Fancy one of these books for yourself? Have you read one of them and want to tell me about it? Hop on over to the video and leave me a comment.
And, as always, don't forget to subscribe to my YouTube channel!