It's the final month of 2013 and although I took a bit of a break, my reading definitely slowed down a bit. However I far outreached my goal of 52 books, totaling 76 for the year. More to come on my reading year of 2013 shortly.
Meantime, here are my remaining capsule reviews for December 2013.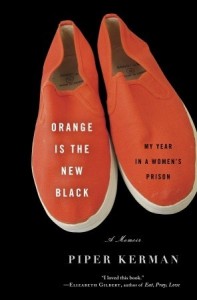 72. Orange is the New Black by Piper Kerman
★★★★★ – Predictably, I picked this up shortly after enjoying the TV series, which I thought was great if a tad predictable. The show has deviated a lot from the original story, the latter of which has more moments of happiness, methods of coping and, naturally, a lot less drama. Kerman's a decent enough writer, if a little nauseating upon describing her panacean pre-prison life. The real take-away from this book is not the personal story but the people and social issues encountered and the commentary ont hes tate of the US prisons and corrections system. For that, it's worth a read.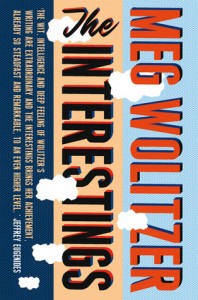 73. The Interestings by Meg Wolitzer
★★★★★ – One of the few sincere literary fiction choices of the year, I read this with a friend for our new fiction book club. Following a group of precocious teens through to adulthood, it uncovers a lot of truths about the nature of lifelong friendships, those you lose along the way and dealing with secrets, jealousy, and the inevitable gap between expectations and reality. It's slow, often sad, and frequently swims against the tide of conventional narrative expectations – and for all of that, it's a book that, as a reader, you can absolutely live in for the duration.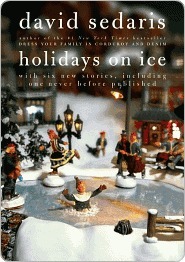 74. Holidays on Ice by David Sedaris
★★★★★ – David Sedaris is never bad, but the way his work is thrown together sometimes can be. This collection doesn't quite deliver on the title, with a few appearances of edited down versions of work from other collections and a couple of creepy short stories which felt distinctly more Hallowe'eny. However his ribald wit and gentle prodding at individuals' hypocrisies still entertain, and the addition of his diary of a 33-year-old Macy's elf is perfect reading for the holiday season.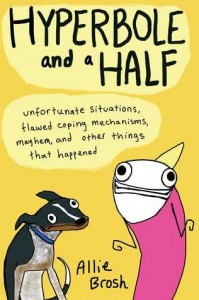 75. Hyperbole and a Half by Allie Brosh
★★★★★ – I feel as though I'm spitting on hallowed Internet ground, but here goes. This collection of blog posts and other personal picture essays from Allie Brosh is very much in keeping with the Hyperbole and a Half blog. Some favourites re-appear, including her classic take on depression and the uphill struggle to maintain a feeling of adulthood (and cleaning ALL the things). I enjoyed revisiting these, and some of her stories about childhood quirks, like the desperation to eat a piece of forbidden cake. Other essays meander off into her life as a dog owner, which failed to grab my interest, or feel like more forced attempts to dredge up inner truths. Don't get me wrong, she's great, but my personal enjoyment doesn't extend to meet the hype.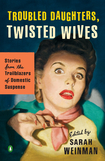 76. Troubled Daughters, Twisted Wives edited by Sarah Weinman
★★★★★ – This fantastic collection of short stories from female crime authors is one of the best anthologies I've read. Favourites included Shirley Jackson's run-away teen (Louisa, Please Come Home) and Margaret Millar's The People Across the Canyon – but almost all capture the creepy suspense and sickly satisfying conclusions that I love in a short story. Ideal for fans of Roald Dahl's stories for adults; especially if you loved the likes of Lamb for the Slaughter and The Landlady. This one is as good as it sounds.