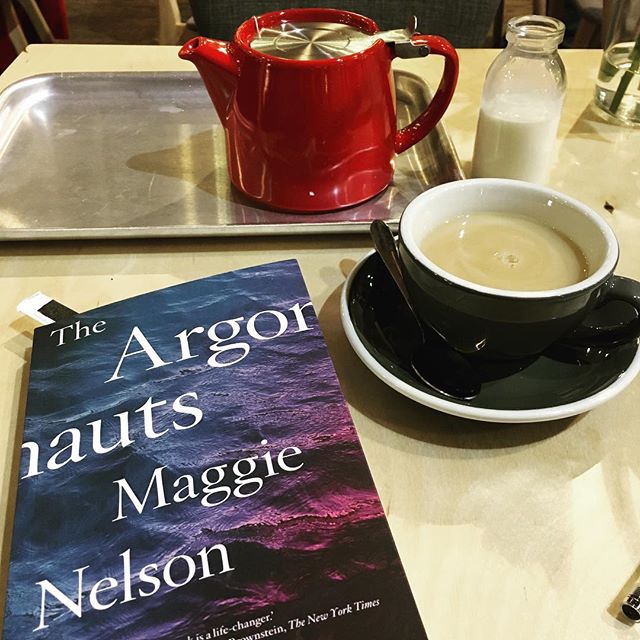 Happy Friday, friends!
I've had a mixed bag of a week. Some disappointing work-related news mixed with good friends and great reads, and getting back to yoga after my illness last week. My upcoming move abroad feels really close now – so lots of plans are afoot.
What are your weekend plans? Here are this week's links to get you moving.
–– ON ROBOTNIC.CO ––
New Bookish Blether alert! This week we did one of my favourite episodes to prepare for – Our Most Anticipated Summer Reads. Lots of promising sounding new books on the horizon!
–– ARTS & CULTURE ––
I've never found the statement that, "You have as many hours in a day as Beyoncé" very compelling because it isn't accurate – she has a staff. But the idea that I have the same number of hours in a day as Lin Manuel Miranda really lights a fire under my ass. Here's a fun profile of him by the ever-excellent Rachel Syme.
Robin Wasserman, whose new novel is titled Girls On Fire, asks, "What Does It Mean When We Call Women Girls?"
Lindy West's new book, Shrill, is out this week. She wrote in the Guardian about how the 'perfect body' is a lie. As a small person with a quiet voice, I am very into her message encouraging women to take up more space, though we ought to remind those who take up the most space to make room, too.

–– DIGITAL / LIFE ––
Ta'Nehisi Coates is excellent On Homecomings and the privacy-stripping nature of celebrity.
I don't want to have children, but I'm not so certain enough in my conviction to make that decision permanent. Holly Brockwell did, and spent 4 years lobbying the NHS to have her tubes tied. The conversation she's opening up about how women's bodies are policed in medicine is an important one.
Hot Yoga Changed My Life, Body. This one from Anne Helen Petersen from way back in 2011 helped me through my sickly 11 days off yoga.
–– ON PAPER ––
Over the past week I've read The Story of My Teeth by Valeria Luiselli (wonderful) and the Man Booker International Prize-winning The Vegetarian by Han Kang (intense).
I've also been hoarding some new ARCs (advance readers' copies) of upcoming releases for the podcast episode mentioned above, and can't wait to get started on new books from a couple of my favourite authors and a few debut ones, including Yuri Herrera, Teju Cole, Emma Cline and Rebecca Schiff.
What are you currently reading?

–– &c. ––
The other week I linked to an interview with Jessa Crispin about her decision to close BookSlut. David took her arguments and applied them to BookTube (bookish YouTube) – and it turned out to be a really interesting thought experiment.
––
Your turn! Read anything good this week? Hit reply or tweet me about it, won't you?
Have a lovely weekend!
Nicola x