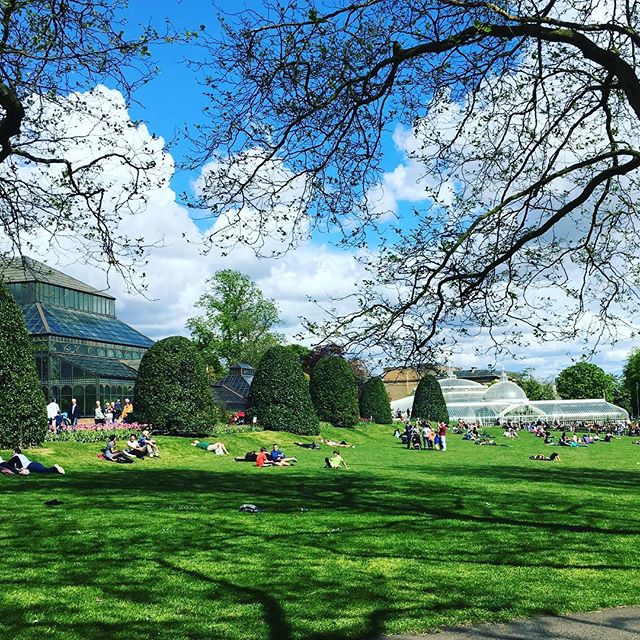 Happy Friday!
How's your week been? Mine was very busy but very good, with more fun plans to come tonight and beyond. As you'll know, freelancing can be feast or famine, but right now things are feeling comfortable. Always a reason to smile.
Also, I drove a car on the dang motorway yesterday. It may not sound like much, but it was a big life level-up for me. What made you smile this week?
FYI, this time next Friday I'll be taking a break in Copenhagen so Reading Week 103 will be with you the following week.
So, how about some links?
–– ON ROBOTNIC.CO ––
I posted a video Unboxing the Independent Booksellers Week Award Shortlists – all 30 books!
ICYMI, the latest Bookish Blether takes you on a journey through Our Most Anticipated Summer Reads.
–– ARTS & CULTURE ––
Grady Hendrix is hilarious on What [He] Learned About Women From Reading Novels About Female Friendship. Sounds like a thinkpiece, but it's so much better than that.
You know I love the New York Times feature Letter of Recommendation, and if you know me well you could've guessed that I particularly loved this one on Movies Alone.
Rincey made a video recommending 4 Mexican authors, and I second Luiselli, Herrera and Villalobos. I haven't read Enrigue yet, but he's on my list.
I had a coffee date with the lovely Laura Waddell this week – and have been loving her books column from TYCI, called Spine. This edition is a must if you enjoy writing on visual art.
–– DIGITAL / LIFE ––
Washington Post is always great on digital life, and this week they've been looking at the digital lives of 13 year-olds. (They also let them take over the WaPo Snapchat account.) Here's Jessica Contrera's 13, Always: This is what it's like to grow up in the age of likes, lols and longing.
Geoff Dyer was great on the Lit Up Podcast this week, and I'm keen to read his new travel collection, White Sands, which bridges non-fiction and fiction.
"But to see a place's grandeur and beauty is always in some way to diminish that place, to pave over the smaller things, the day-to-day experiences of its residents, to Photoshop out the realities and the hardships. This kind of live-action editing is part of what we revile about tourists." In related, Helena Fitzgerald discussed Dyer's book for Pacific Standard, particularly his take on the Ethics of the Secular Pilgrimage.
–– ON PAPER ––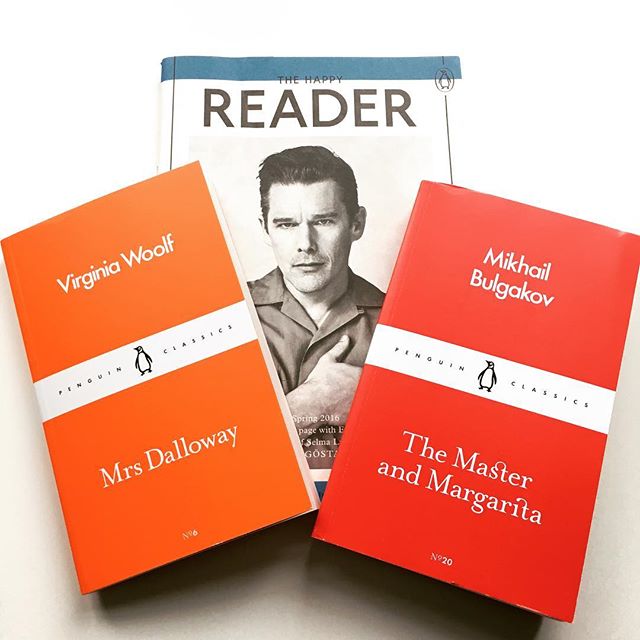 Over the weekend, I read my much-anticipated The Transmigration of Bodies by Yuri Herrera (my review in the next issue of The List). I also finished the very sweet Daphnis and Chloe by Longus, which I'd put down for awhile.
Since then I've been flitting around, not reading much of anything, picking up one book then switching to another. In the meantime, though, I got these gorgeous Pocket Penguins (pictured) through the post, along with the latest copy of Reader magazine. Weekend reading: sorted.
What are you currently reading?

–– &c. ––
I'll be back in 2 weeks, but if you ever want even more links, Jessica Furseth's Reading Lists are superlative.
––
Your turn! Read anything good this week? Hit reply or tweet me!
Have a lovely weekend!
Nicola x