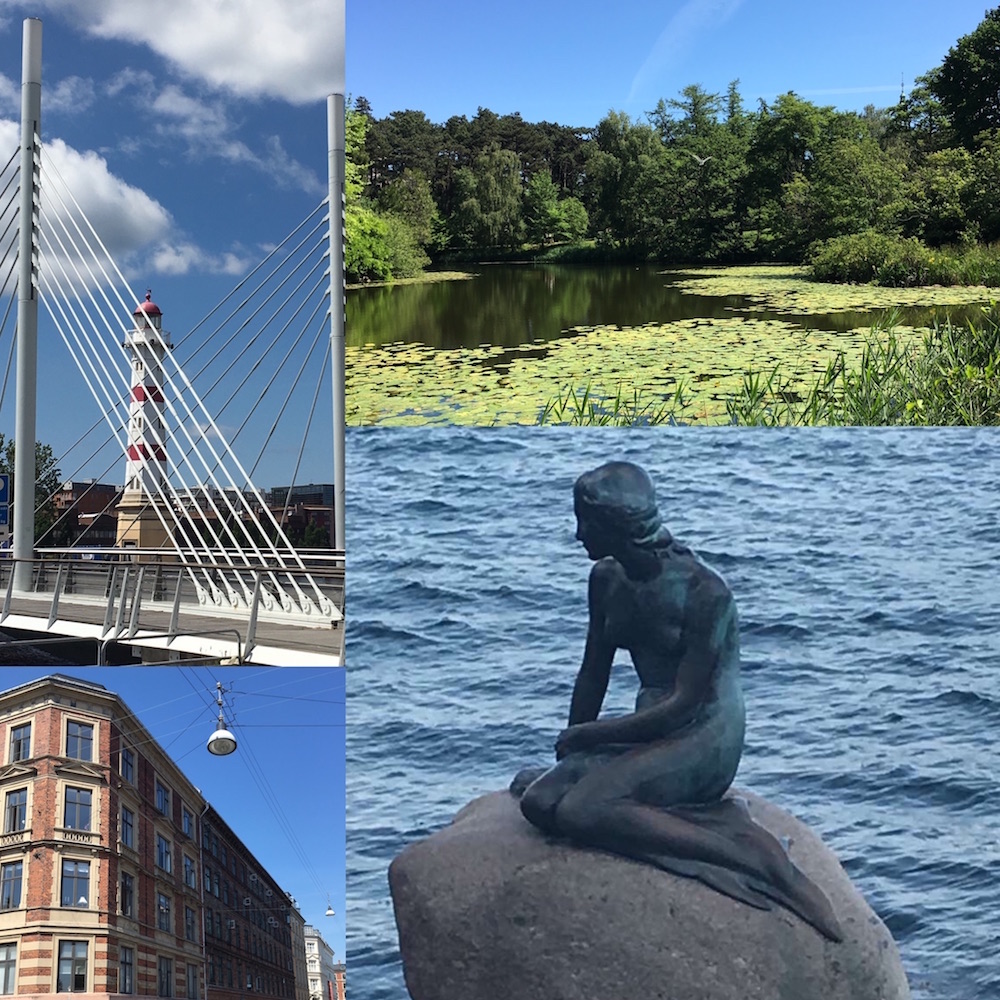 Happy Friday, friends!
I have returned from my sojourn to Copenhagen feeling refreshed and have a couple of busy weeks ahead. We rode bikes to see some sights, a train to Malmö and then I followed it up with a rail journey loop around the Highlands on Wednesday. Isn't June just the best? I hope your past couple of weeks have been as happy and productive as mine have.
So, you're here for some links, right? I can oblige you…

–– ON ROBOTNIC.CO ––
Yesterday I published a Summer Book Haul with lots of new releases and travel reads.
In last week's Bookish Blether we took on the New York Times By the Book feature.
–– ARTS & CULTURE ––
Anne Bancroft was 36 when she was cast as Mrs. Robinson. A selection of women who are 36 today: Zooey Deschanel, Laura Prepon, Mindy Kaling, Rosamund Pike, Claire Danes. Kim Kardashian turns 36 in October. Can you imagine any of these people being cast as a scandalously older woman today?
I loved this piece in the New Enquiry about how We Have No Idea What Aging Looks Like, how often we conflate age with grooming, and that it largely stems from a lack of representation.
There are two delectably foodie reads on my list this week: Sadie Stein on Comfort Reading: Lee Bailey's Cookbooks and Kate Young's Food in books: the crab, avocado and mayonnaise in Sylvia Plath's The Bell Jar (those photos!!!).
–– DIGITAL / LIFE ––
Some of this phsychology might be familiar, but I really enjoyed Tristan Harris on How Technology Hijacks People's Minds, especially the parts about how it gives us questions to answers we aren't asking. "It's not that bars aren't a good choice, it's that Yelp substituted the group's original question ("where can we go to keep talking?") with a different question ("what's a bar with good photos of cocktails?") all by shaping the menu."
You've probably seen this by now, but The Letter The Stanford Victim Read Aloud To Her Attacker was published in full on Buzzfeed (and elsewhere) and it's absolutely required reading – except if you're likely to find it triggering.
I really enjoyed the Another Round and Call Your Girlfriend mash-up episode Another Girlfriend – especially Amina's advice on personal finance.
Recent episodes of the Lit Up Podcast are also good listens.
–– ON PAPER ––
My current reads keep growing exponentially. I started Shrill by Lindy West, then didn't take it on holiday because it's a hardback. In the meantime, I finished The Girls by Emma Cline. So then I started Stranger on a Train by Jenny Diski because it's probably the most me book ever. Then I also started Housekeeping by Marilynne Robinson because book club. I haven't finished The Argonauts yet. But I'm enjoying myself!
What's on your nightstand?

–– &c. ––
I was utterly compelled by We R Cute Shoplifters – a piece on Liftblr, Tumblr's shoplifting community.
The Hot Felon Is Heading to Hollywood – and Jessica Pressler has a lot to say on the matter.
––
Your turn! Read anything good this week? Hit reply or tweet me!
Have a lovely weekend!
Nicola x