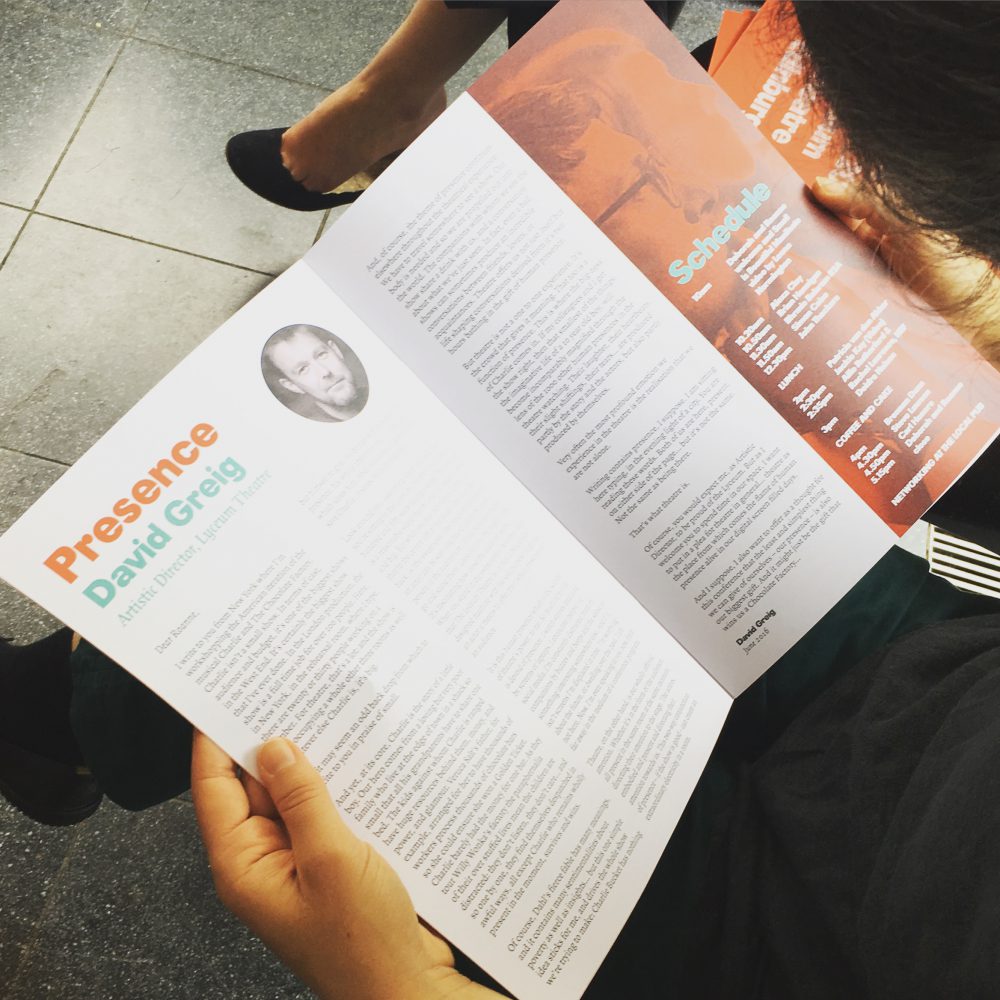 I'm not being funny but are you sure it's Friday?
It has been a sad news week, but keeping busy has kept me from dwelling on it too much. I took a road trip, visited with friends, hosted others, attended a new meet-up, took lots of trains, and ran a conference.
We held the third annual Small is Beautiful conference this week – a place for freelancers and creative business owners to come together, listen to some great talks, eat cake and make friends. It was wonderful and I left feeling very lucky that I get to work with such brilliant people.
Online, I've been spring cleaning my Pocket list, so you may recognise a few of these articles from weeks past. But as always, I hope you enjoy.
–– ON ROBOTNIC.CO ––
This week's brand new Bookish Blether episode was a rush order on Our Summer Holiday Reads – plus a little chat with Lindy West.
Over on YouTube, I tried my hand at the Independent Bookshop Week Tag.
And if you're so inclined, you can take a look at the Small is Beautiful Twitter account for some tidbits and insights from the conference. (I'll Storify it later. Promise.)
–– ARTS & CULTURE ––
I loved Sadie Stein on The Joys of Eating a Hot Dog Standing up at the Airport because I did that last week in Copenhagen and it was glorious. I already miss The Daily Correspondent column so.
Heidi Julavits is charming and funny as she explains why Soup Is the Breakfast of Kings. (If you grew up in a cold climate.)
To Date a Reader is a glorious thing. Thus spake Rosie Spinks.
–– DIGITAL / LIFE ––
Content and its discontents : It's massively depressing when journalists call their writing content. The word "content" can be a catch-all for everything you see, hear, and/or watch online, but I dislike the way it's thrown around. Equally, I'm wary of this argument becoming one about what gets to be literature, and who gets to define quality. However, I do agree with Jon Christian's closing statement: "take enough pride in what you do to be specific".
I enjoyed this episode of The Allusionist on the tricky business of creating a brand name. Great if you enjoyed Start Up back when Alex Blumberg et al were trying to name Gimlet.
Also on the topic of podcasts, Collisions released "the Pod 22: A list of the 22 most influential people in podcasting" – and named only two women. Alex Laughlan countered with The 22 Most Influential Women in Podcasting, and Collisions has since redirected their article to hers. Well done, everyone.
–– ON PAPER ––
I finished Shrill by Lindy West and found it very front-heavy. It kind of morphed from essay collection to memoir mid-way and lost momentum.
Other than that I haven't had much reading time this week. So tell me –  what's on your nightstand?
–– &c. ––
Going Freelance Won't Solve All Your Problems and Self-employed women earn 40% less than self-employed men – which is important for me to note after this week's freelancer festivities.
Why is BookTube so White? Marines investigated and curated a huge list of BookTubers of colour for you to follow.
––
Your turn! Read anything good this week? Hit reply or tweet me!
Have a lovely weekend!
Nicola x