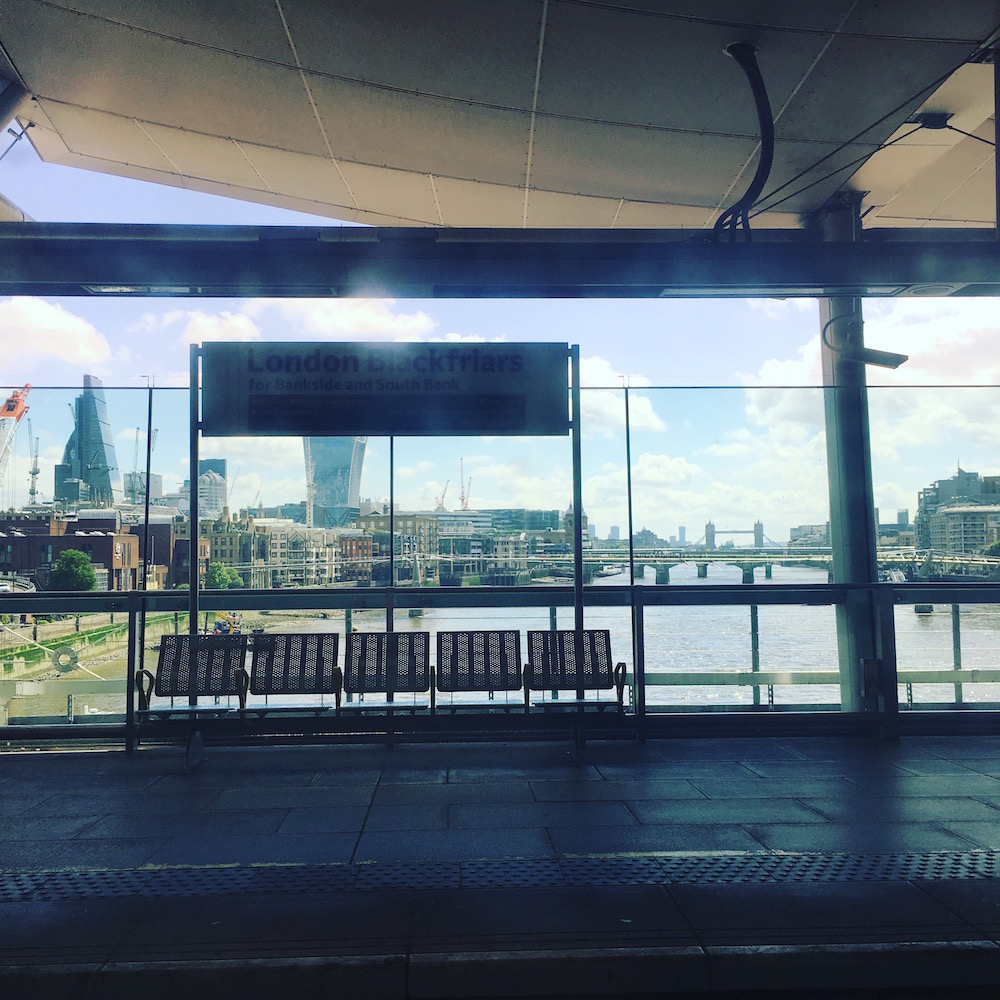 It's Friday, friends. Greetings from London.
I thought about ignoring the referendum in this newsletter. I thought about making this a "take your mind off things" edition. But I can't avoid addressing it. It's too big, and lot of the links I have now take on a different hue in light of this morning's news.
I voted Yes in the Independence Referendum, and waking up to the No vote was a scunner, but this is a million times worse. I'm sad, I'm disappointed, and I'm angry. I'm enraged that it's a win for fascism and frustrated because people's rightful embitteredness is being misdirected into a vote against their best interests. I won't go on, but if you want to read some perspectives on the reasons why I feel this way you can have a look at my retweets.
It's such a fucking weird week. On Tuesday I had an interview at which my US Green Card was approved. On Tuesday, it felt like a huge new life opportunity. Today, it feels like a helicopter out of a Union-sized dumpster fire. The repercussions of today's vote will affect me, but I won't live through the changes in the same way as the friends and family I'm leaving behind will.
–– ONLINE ––
Is Everything Wrestling? I really enjoyed this article the other day – and it's still pretty funny – but actually these past 24 hours have proven that even if everything is wrestling, it can also be reality. SO THIS FROM FUNNY TO GRIM IN MERE MOMENTS.
Alice Bolin's Notes on Women's Work blew so many doors open for me this week. Goes to show how deep-seated some of our ideas about gender roles are, and where they come from.
The Daily Dot did this big series of features on The Women of YouTube – including this great interview with my brilliant friend Rincey. You should also subscribe to her channel and her newsletter.
A fun (but still serious) piece from Kaite Welsh – I Am Not Your Manic Pixie Bookworm. This part made it for me:
Mark Grist's poem Girls Who Read sums it up perfectly, if unintentionally. Reading turns him on — where his friends prefer boobs and bums, he wants someone who'll read the back of the cereal box over breakfast, presumably to avoid making conversation with this weird manchild who treats her favourite hobby as masturbation material.
Soniah Kamal, The Reluctant Writer, on courtesans, the weight of cultural expectation, and becoming a writer.
Bernadette Murphy looks at Road Tripping While Female: On The Absense of Women in the Literature of American Adventure.
I bought a couple of Jenny Diski books (see below), then read this lovely review of In Gratitude and tribute to her from Heidi Julavits.
–– OFFLINE ––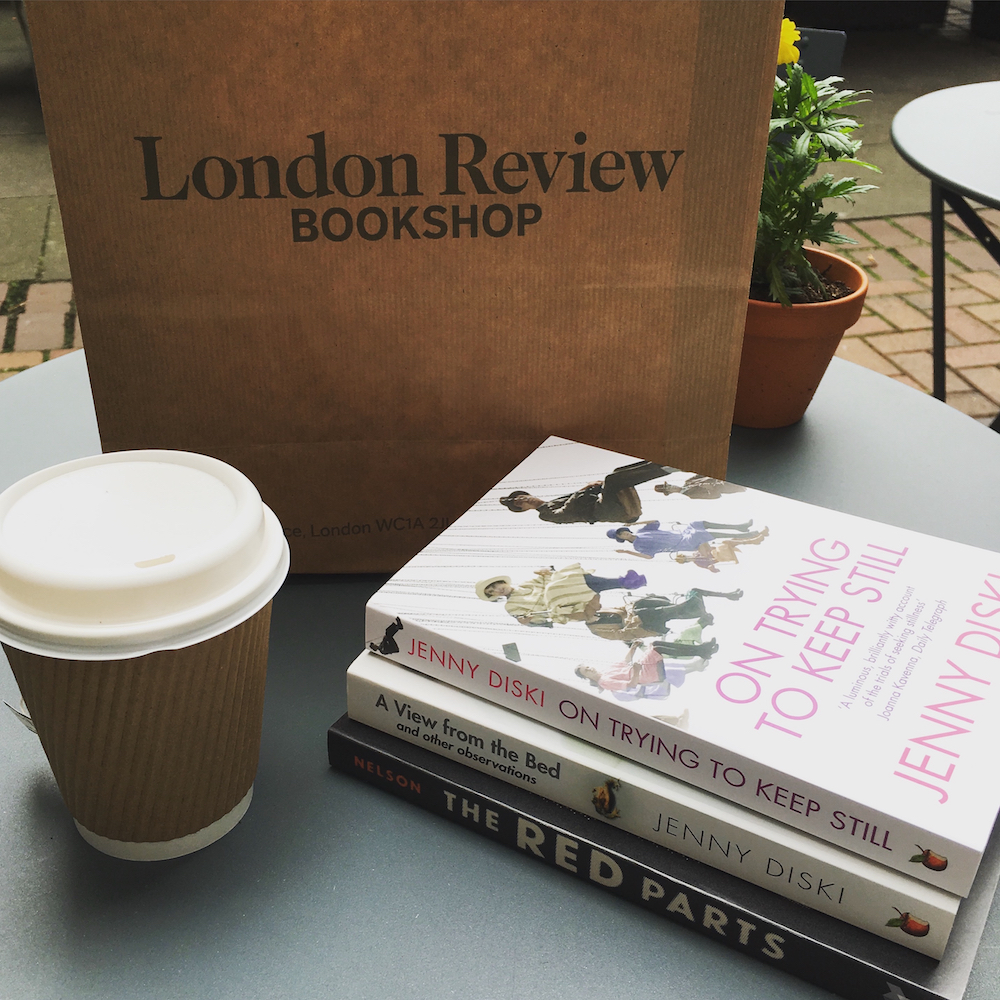 As I mentioned above, I've been in London this week – for my visa interview, for Independent Bookshop Week, and to see friends.
I hadn't intended to buy books this week. It just happened. Call it a celebration. Pictured are 2 Jenny Diski essay collections: On Trying to Keep Still, which is about travel, and A View From the Bed, which is a collection of articles and essays published in newsapapers and magazines. I also picked up The Red Parts by Maggie Nelson, which has been on my list since I heard about it a few months ago.
Not pictured is Sudden Death by Alvaro Enrigue – husband of Valeria Luiselli – whose event at Edinburgh Book Festival I'll be attending. I've heard great things, including from the bookseller, who called it his book of the year. Always nice to have your recommendation doubled up at the till. I also booked for a few other events at Edinburgh Book Festival including sessions with Tom Guald and Eula Biss. Can't wait.
What are your plans for this summer? Which books have you been enjoying lately?
––

Your turn! Read anything good this week? Hit reply or tweet me!
Have a lovely weekend!
Nicola x