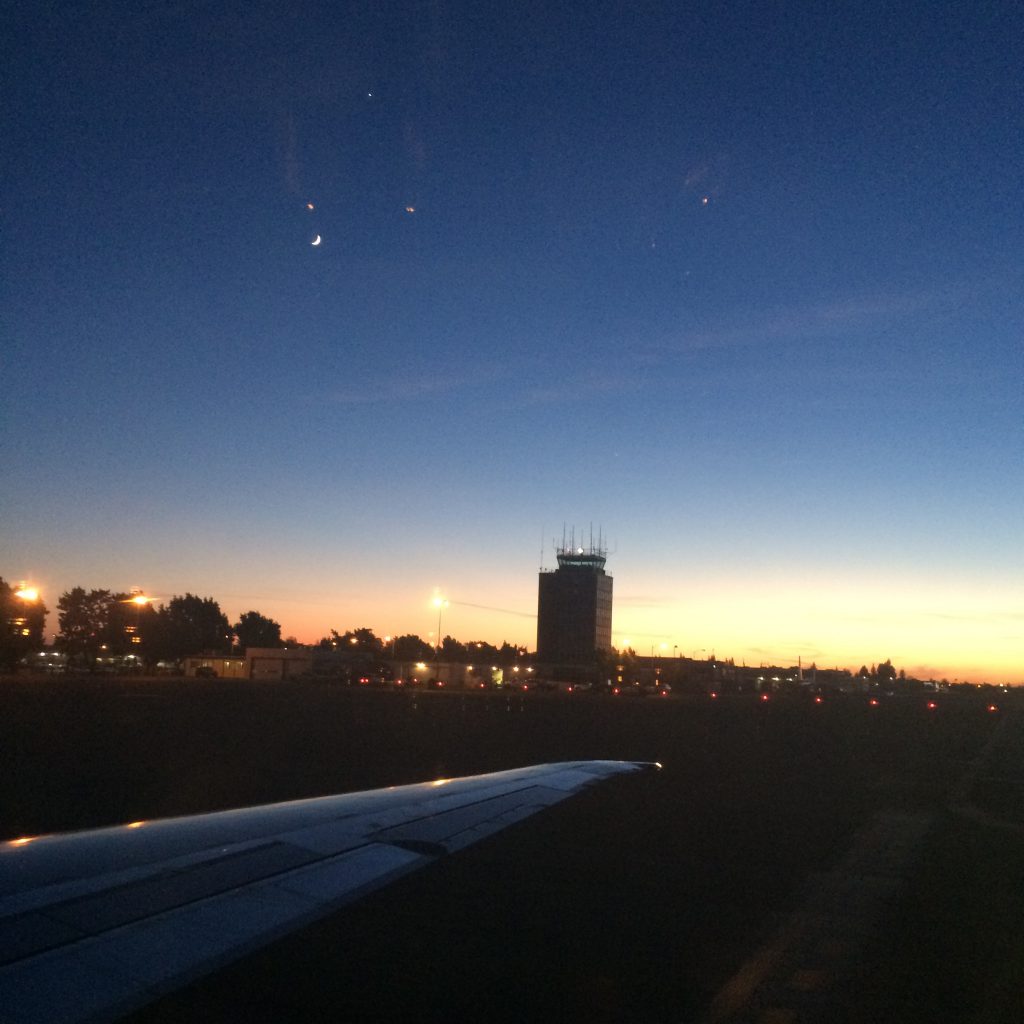 Hey friends. How's July treating you?
We had a lovely day yesterday but it's back to rain and gloom today. The picture above is from one year ago and will soon represent a version of home for me – one where the sun is almost always out but there'll be new ways to live, and a process of learning to do that.
This limbo stage of moving has been a great excuse to hang out with friends I usually see in group settings one-on-one, share the bounty of my bookshelves, and daydream a little bit more than usual. With 6 weeks to go I'm spending a lot of time thinking about how my life looks now, how I'd like it to look in the future, and ways to work towards that. But it doesn't feel like I'm getting anywhere just yet.
And you? Looking for something to read? This week's selection is as diffused as my thinking, but I gotcha…
–– MIXED MEDIA ––
If you're feeling sad about world events today, Jen has Two Recommendations: one of which is a letter about fear and perspective. Listen to Jen read it in the video or read it here.
In this week's new Bookish Blether we discussed Place as a Character – and other strong senses of place in literature.
I cracked up at Rosa Lyster's The Best Time I Pretended I Hadn't Heard of Slavoj Žižek. I am all in on this game.

–– AT THE MOVIES ––
It'd been ages since I'd been to the cinema, but in the past 3 days I saw Ghostbusters (good), Neon Demon (mixed), and Maggie's Plan (lovely). It was a nice reminder that I really love going to the cinema after a few dud months of releases and other priorities.
Non-movie-wise, we're well into the depths of The Good Wife season 7 and I finished Girls season 5 this week. What should come next? Suggestions welcome.
In related, here's a nice feature with Greta Gerwig (star of Maggie's Plan).
Jennifer Aniston spoke up against the media harassment and devaluing of women that she encounters daily.

–– ON MY SHELF ––
Here's a lovely piece about the writing process from Ramona Ausubel: How To Be A Writer: The Map Is the Territory. I'm buying her new novel the minute we land in LAX.
My curiosity took me places this week, including to Everything You Wanted to Know about Book Sales (But Were Afraid to Ask).
Book-wise, my current reads include returning to Stranger on a Train by Jenny Diski (after taking a break from it to read her first non-fiction book, Skating to Antarctica, which I loved) and Sudden Death by Alvaro Enrigue, whom I can't wait to see at the book festival next month.
What's on your nightstand?

––

Your turn! Read anything good this week? Hit reply or tweet me, won't you?
Have a lovely weekend!
Nicola x