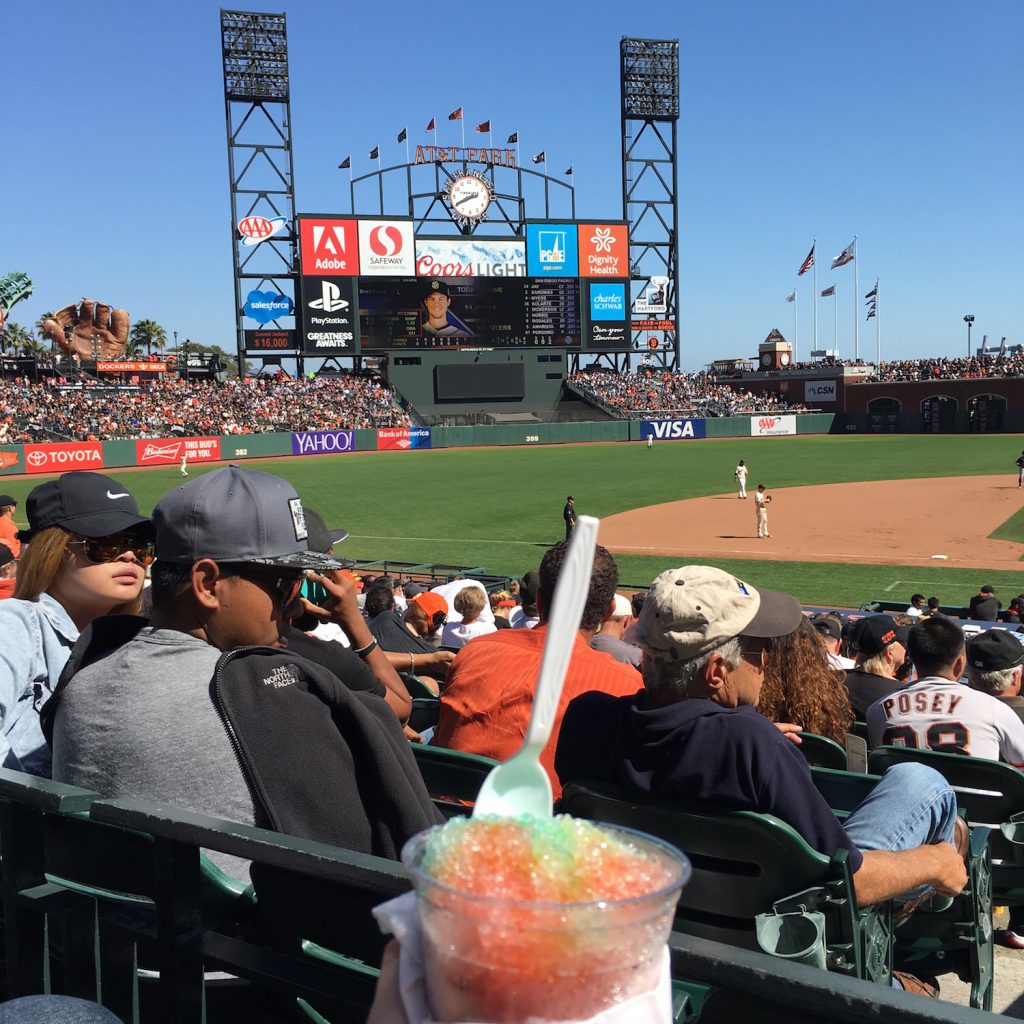 Hello from sunny San Francisco!
It's been another big week, post-move. We have a place to live, I have a car, and Evan and I are currently having a lovely trip to the Bay Area and Monterey to wind down from the moving stress, see a couple of baseball games and, in my case, shop. We've been to a Giants baseball game, had martinis and delicious seafood at the famous Tadich Grill, and I bought some books at Alexander Book Company and at Book Passage in the Ferry Building. It's always fun to visit this city and this weekend I feel like I'm seeing California anew as it becomes my new home all over again.
Though it's lovely to be squeezing in a weekend away, there are so many home comforts that I can't wait to get established when we move into our own place in a little over a week. Before we moved there were so many little things we had to hold off on buying or doing, and right now I'm itching to establish a new space to call home – though it will likely be temporary too. I can't wait to buy a bed, and a kettle, and to put some pictures on the walls. I'm excited to finally buy a new reading chair (I've been without one since February), a couch that doesn't poke your butt with springs, and a dining set that isn't rickety (yet).
Til then, though, I'll be off enjoying the coast for the weekend. I hope you have some lovely plans too.

–– GOOD INNINGS ––
Our parents discovered leisure. We killed it. Ever think about how the baby boomer's generation could have been a historical blip in terms of wealth, workers' rights, and leisure time? If yes, read this. If no, read this.
Highlights From Freelance-Writer Fashion Week is hilariously accurate.
I'm loving the proliferation of archival photos on social media lately. Here's one, 'We Liked it, but Not Too Much' – Photos of Glasgow in 1976 by Ed Sijmons.
Kinda related, I enjoyed The weird tale behind ice cream jingles. Though the structure of this piece drove me a bit mad. Like hearing an ice cream jingle over and over. I'm not sure that was its aim.
I really enjoy Molly Young's work: here's a nice wee feature on her on Into the Gloss.
–– POLITICAL LEANINGS ––
I've been reading bits and pieces about American politics and having a weird cultural whiplash of realising that they apply to me now. To wit:
Doctor Tracey Wilkinson writes about how Obamacare was supposed to make all birth control free. As a doctor, I see it's not happening. Even the smallest deterrents can massively decrease that efficacy of healthcare – and this sounds like a big deterrent.
California Governor Jerry Brown vetoed the bill that would have abolished the tampon tax. He said that the seven bills would have cut state revenue by around $300 million over the next two years. But equally, he's ok with placing such a tax burden on half of the population.
June Eric-udorie asks, What Actually Makes White People Scared of Talking About Race?
–– BOOKS ––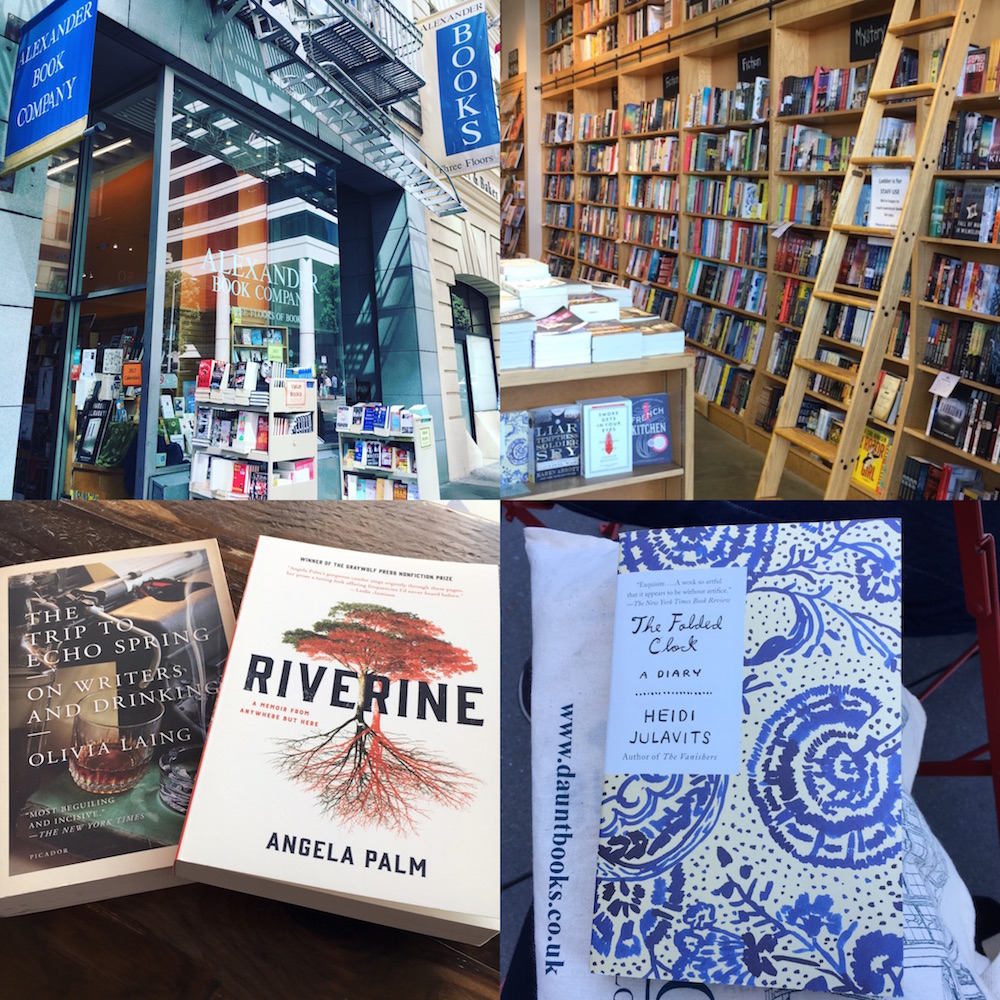 I haven't been reading as much as I'd like this week, but I have been reading in line with the DiverseAThon readathon which Joce and a bunch of other BookTubers started as a positive response to a very negative moment.
With that in mind, I'm reading Behold The Dreamers by Imbolo Mbue – which is by a Cameroonian debut author and follows a Cameroonian immigrant family in New York Who come to work for a Lehmann Brothers executive right before the 2008 economic collapse. It's solid but I'm finding it a little simplistic and predictable.
I'm also reading Teju Cole's new essay collection, Known and Strange Things, which has essays on all his key passions. I've just finished the section on books and poetry.
I've also bought a few books, as pictured, with the money I finally got refunded from the awful transatlantic shipment company that lost a bunch of my books. Bittersweet purchases, but I'm looking forward to reading them.
Which books are on your nightstand?
–– LONGREADS ––
How Elizabeth Holmes's House of Cards Came Tumbling Down – an exclusive by Nick Bilton for Vanity Fair. Really shows the creepy side of these Silicon Valley cults of personality.
The Great Recession by Shonni Enelow in Film Comment looks at the current climate in movie acting and how it reflects our culture.
A Swarm of Controversy: a longread about how Monsanto has come to care about bees.
––

Your turn! Read anything good this week? Hit reply or tweet me, won't you?
Have a lovely weekend!
Nicola x