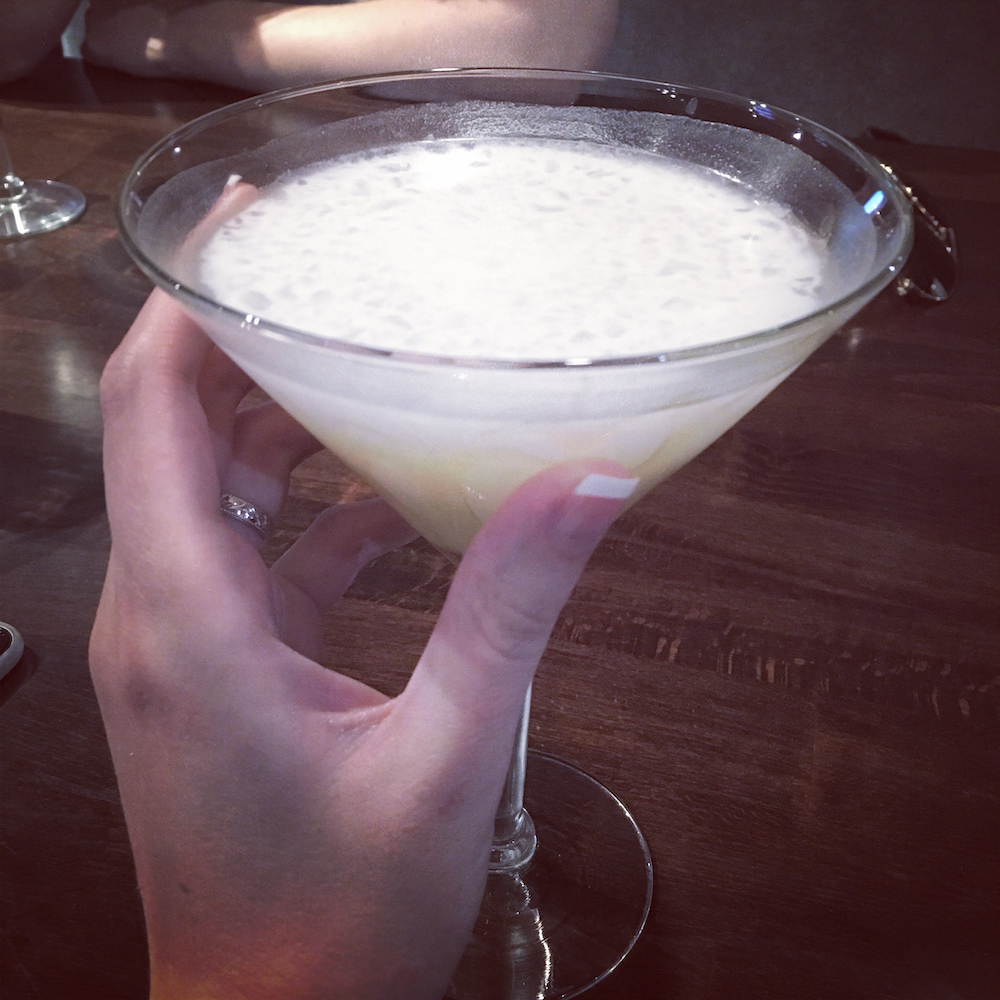 Happy Friday! How are you?
This week has called for a cocktail – in a good way. I moved into my own new flat! I have a bed and a couch and a bookcase and everything! I'm very pleased and incredibly tired from all the shopping and shipping and assembling and cleaning and unpacking. But, like I said, very happy.
I'm sinking into my comfy new sofa as we speak, so let's get on with the links, shall we?
–– PEN TO PAPER ––
Have you been following the Dangerous Women project? If not, you should. You can start by reading my friend Jean's piece on The Myth of Procne & Philomela.
I really enjoyed Molly Fischer on why 'Narcissist' Is the Worst Insult.
"The cat was carried in a basket halfway across the bridge, then walked to the Manhattan side behind its master, who delivered him to members of an outpost of the Tammany Hall political club. There, the cat was called Ned of the Bridge." Andy Newman's Cat Exploits, Long Before YouTube is charming as hell, and a tad bewildering.
The Encyclopedia Reader is one of those lovely unlikey tales about penpals-turned-lifelong friends.
If you're looking for new book recommendations, The Strand is spot on in their list of All the Books You'll Maybe Probably Definitely Want to Read This Fall.
–– X MARKS THE SPOT ––
If you're going to read one piece about this year's US General Election, make it Roger Angell's. He considers his nineteenth presidental ballot in My Vote.
Mary Karr writes about haranguing The Crotchgrabber she encountered in NYC. Sexual harassment is awful but she is a badass.
Apparently The Blogosphere Pays Off More Than Ever, now. But I'm skeptical about the exponential rise in blogger/influencer leverage that this article assumes.
On the subject of beauty bloggers, Alice Bolin really breaks down their appeal for the anxious and concerns around their success in The Scrying Game.
For you freelancers out there: Brennan Dunn wants you to know Why Your Clients Want To Pay You More – and his email link to this blog post came to me at just the right moment.
I've wanted to visit Wigtown – Scotland's National Book Town – for years now, but never really had the means or the will to get myself there. After reading this tour of the local bookshops from Mental Floss, I'm going to make sure we hit it up on the next home visit.
–– ON THE SHELF ––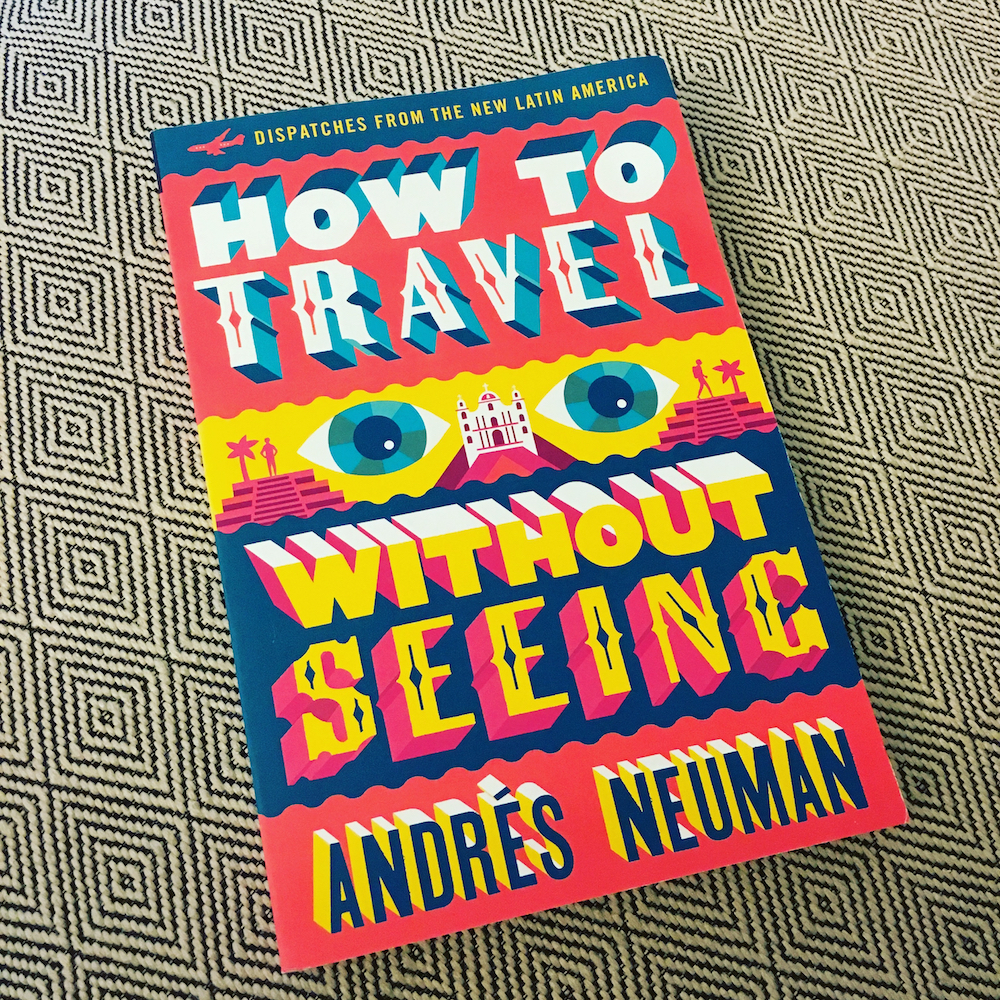 I read How to Write While Traveling by Andrés Neuman on The Lit Hub, thinking it was an article. It wasn't. It was an excerpt of his book, How to Travel Without Seeing, and I bought it immediately. It combines 2 things I'm loving right now – travel memoir and books translated from Spanish – so I can't wait to get started as soon as I have the time.
I also finally finished The Long-Winded Lady by Maeve Brennan, which I had to stop mid-way and recently found at the local library. Which finally gave me a reason to catch up on this one that's been lurking in my reading list: Anne Enright's In search of the real Maeve Brennan.
Wanna see a really rubbish photo of my new bookcase? Oh, go on then.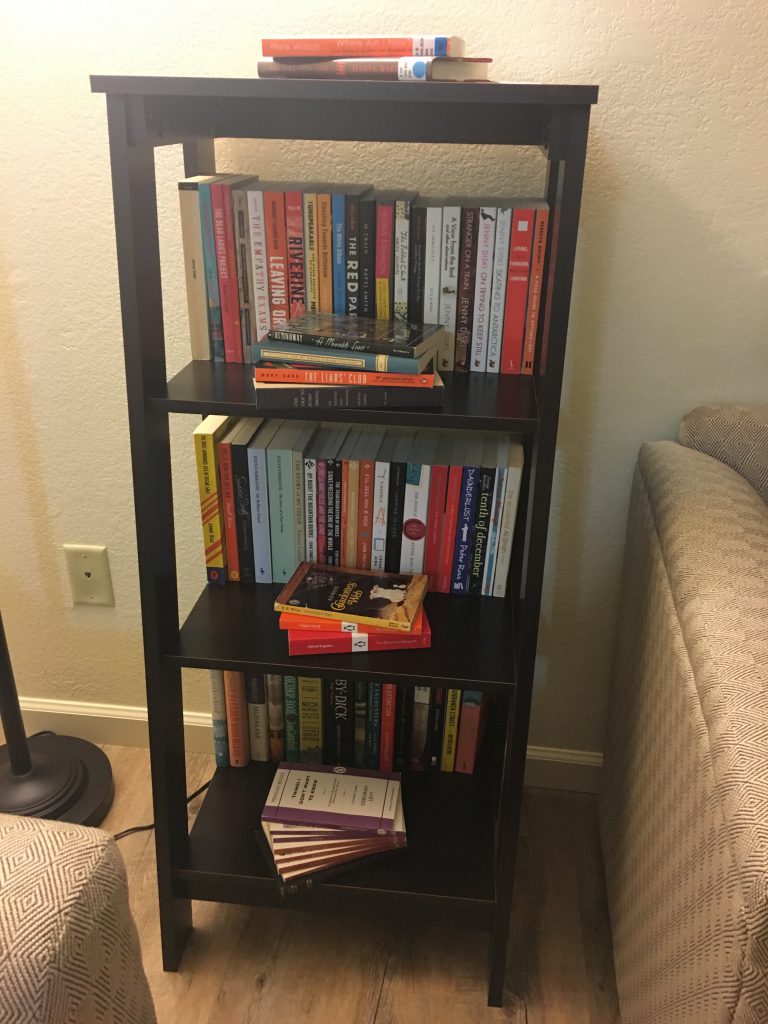 Videos coming soon, I promise.
What are you currently reading?

––

Your turn! Read anything good this week? Hit reply or tweet me, won't you?
Have a lovely weekend!
Nicola x