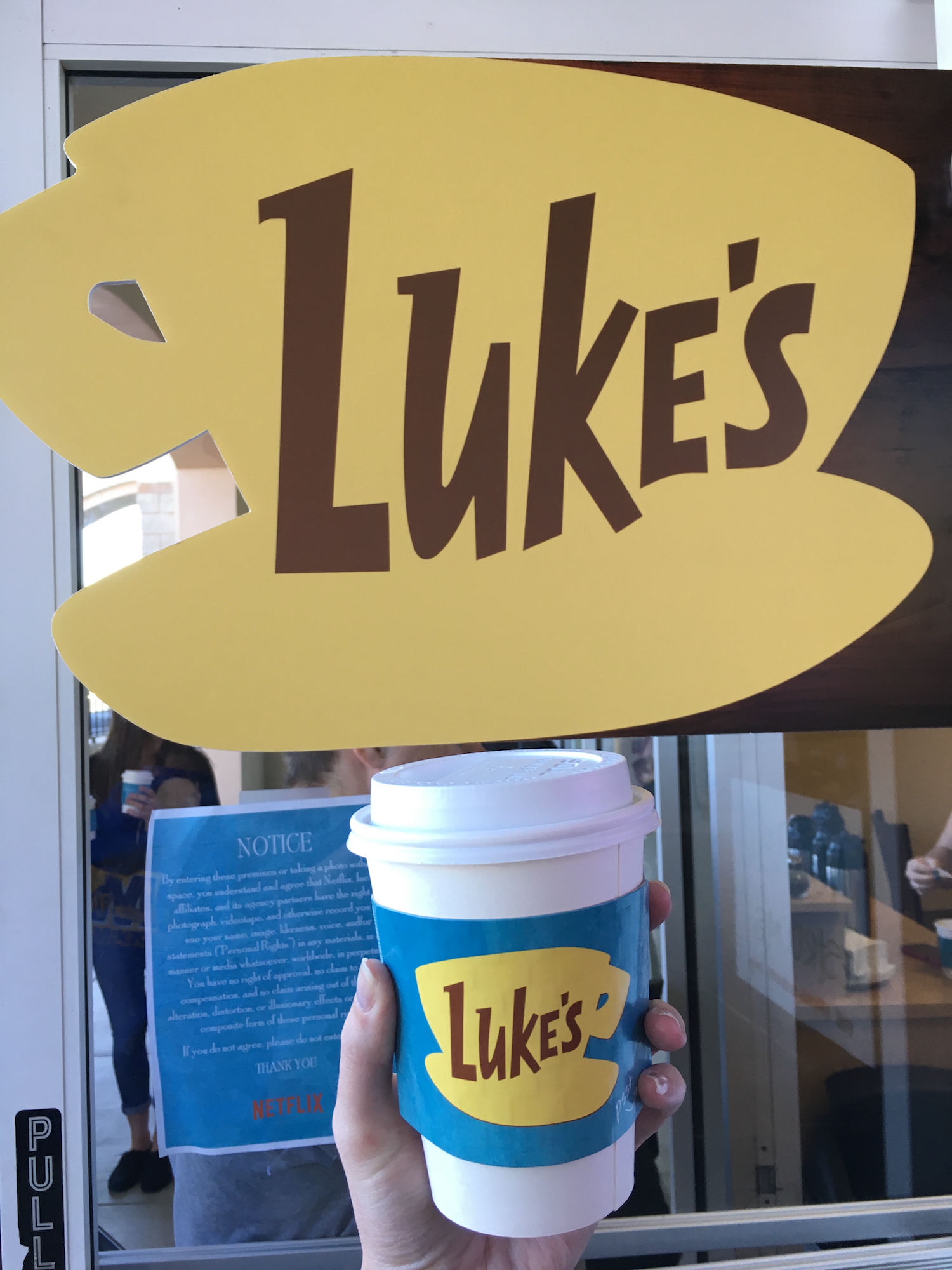 Happy Friday!
I finally have my office set up with a desk and a computer and a bookcase. The monitor is on its way. But my computer chair parts don't fit together, and it might be 10 days until I get a replacement. Why is it always the things you need the most that are delayed the longest?
Aside from that, things are good. I feel settled and am focusing on finding some work (hire me?), meeting new people in my new town, and generally getting into a real life routine.
Oh, and I had coffee at Luke's. No big deal.
Here are some links I think you'll enjoy this weekend.

–– FROM ME TO YOU ––
Since I haven't published much lately, I keep forgetting to include links to Bookish Blether. This month, we had a big Bookish Catch-Up after my move [AUDIO, 35 mins], and this week we answered a listener question about How Books Informed Our View of America [AUDIO, 36 mins].
I also got my new filming location set up and made a couple of videos this week: Dispatches From California: An Update [VIDEO, 5 mins] and my Post-Move Book Haul [VIDEO, 9 mins].
–– FROM THEM TO US ––
Simon Kuper shares some cheerful advice on How to cope when robots take your job (in journalism). I've been trying to find some advertised copywriting work this week and £10 for a blog post is pretty much market value now. Harsh.
This recent episode of Millennial, about a boating enthusiast called Werner, was very sweet. [AUDIO, 22 mins]
Did you know that 5 Decades of Women's Progress Has Stalled? Ann Friedman looks at the reasons why.
Emily Harnett asks, What About a Woman's Right to Idleness? Hear her out.
This one is from Susheela to you, via me. Quartz looked into "The Millennial Whoop": The same annoying whooping sound is showing up in every popular song with a great video that breaks it down. Warning: you will never unhear this.
My friend Holly designed a Katherine Mansfield cover for fun, then HarperCollins found it and used it as the jacket for a new edition of The Garden Party And Other Stories. She wrote a piece for Spine magazine about her design process.

–– ON MY SHELF ––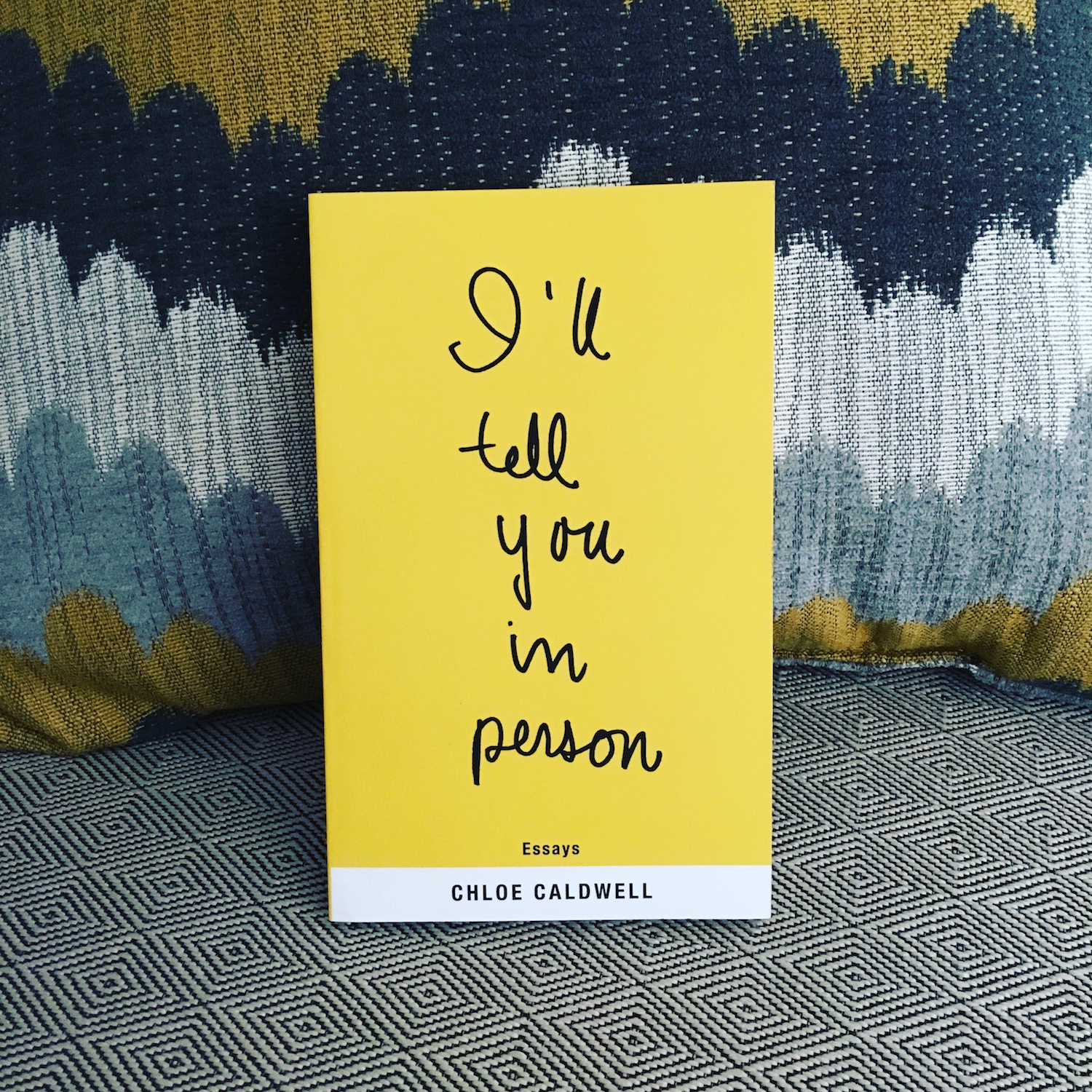 If you clicked on my book haul above you'll know that I got a bit carried away with my free credit card / Amazon credit this past week. One of the deliveries I'm really excited about is I'll Tell You in Person by Chloe Caldwell, pictured above, which is a new release.
I've been buying books more than I've been reading, but I did finish Negroland by Margo Jefferson which was an excellent look at a different life experience. She grew up in 1950s Chicago's, in what she calls the black elite. She talks about the cultural conditioning, quiet conversations about the dominant forces in society, and the ambition that has shaped her life. Recommended.
I also began Maria Semple's new book, Today Will Be Different, which is as fun and energetic as you can imagine if you've read her before. And if you haven't, start with Where'd You Go, Bernadette? It's a riot.
Which books are on your nightstand?

––

Your turn! Read anything good this week? Hit reply or tweet me, won't you?
Have a lovely weekend!
Nicola x