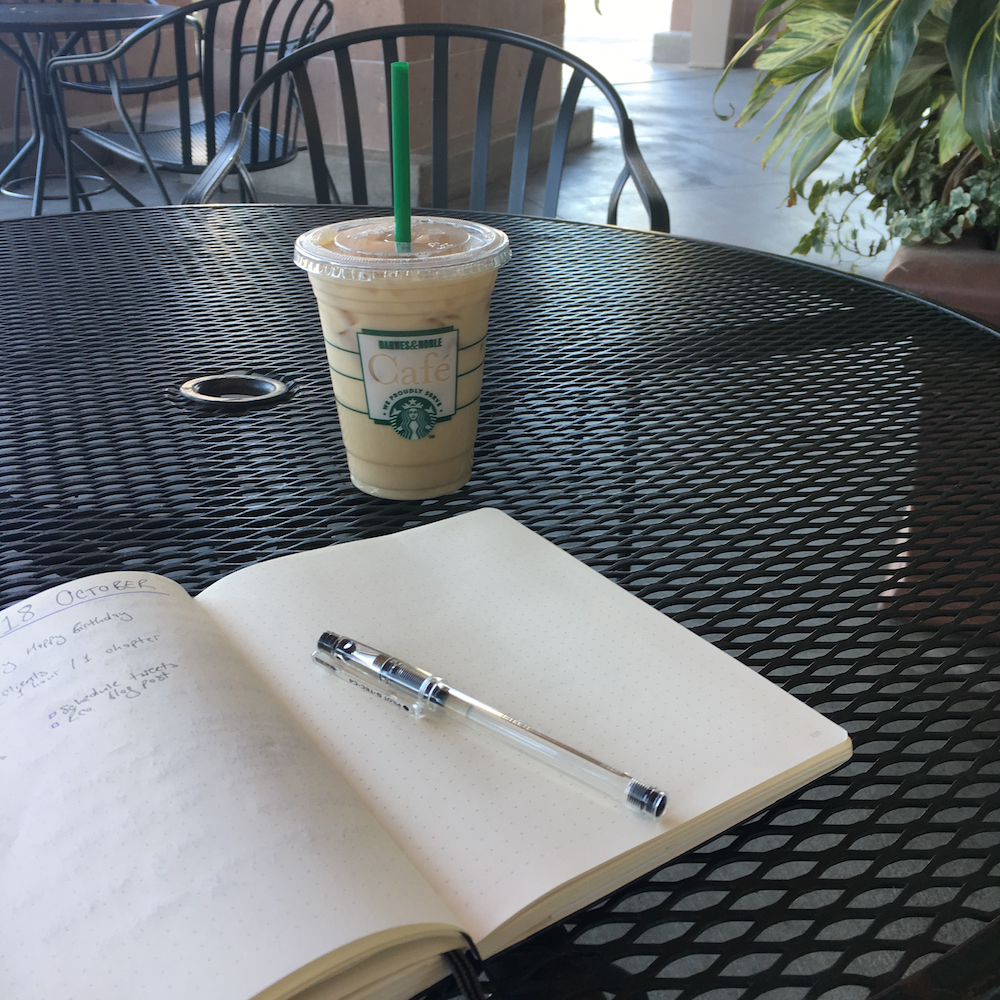 Hi, friends. I've been sick so I don't feel much like chatting this week, but I have been reading, so here's your usual dose of links.
Enjoy x
–– ON ROBOTNIC.CO ––
On this week's new episode of Bookish Blether, Holly and I compared notes on the Rory Gilmore Reading Challenge [AUDIO, 35 mins]. Between this and rewatching the earlier seasons I'm getting far too excited for the revival. It is not at all my style. I am bound to be disappointed.
Now that I'm all settled in, I also published a new Bookshelf Tour! Although these videos do well on BookTube, I'm not convinced that anyone actually watches them through, so the blog post includes some photos if you'd rather have a glance.
By the time you receive this, my belated September Reads video should be live, too.

–– LIVED EXPERIENCE ––
Evan and I related to this piece by Lauren Collins: Foreign Spouse, Happy Life and I learned the word exogamy which sounds like marrying your ex but actually means marrying someone from another country. Almost five years we've been exogamists and too uninformed to make hilarious (in-)jokes about it!
The heavy stuff is pretty front-loaded this week, folks, but please keep scrolling…
Eimear McBride says, Brexit has disfigured the tolerant Britain I've known.
Bethy Squires put together this excellent microhistory about The Racist and Sexist History of Keeping Birth Control Side Effects Secret for Broadly. Is there anything more maddening than reading about 1950s bioethics? And don't these two quotes say it all?:
1. Incidentally, Pincus et al. had originally looked at hormonal birth control for men. "It was rejected for men due to the number of side effects," says Grigg-Spall… It was believed women would tolerate side effects better than men, who demanded a better quality of life."
2. It must be admitted that women make superb guinea pigs," said Wolfson at the hearings. "They don't cost anything, they feed themselves, they clean their own cages, pay for their own pills, and remunerate the clinical observer. We will no longer tolerate intimidation by white-coated gods antiseptically directing our lives."
Yee-eesh.
'Only White People,' Said the Little Girl.
In more cheering news, Kevin Pang tested all the pumpkin products from Trader Joe's in the delightfully titled Gourd to Death.
–– LITERARY CONCERNS ––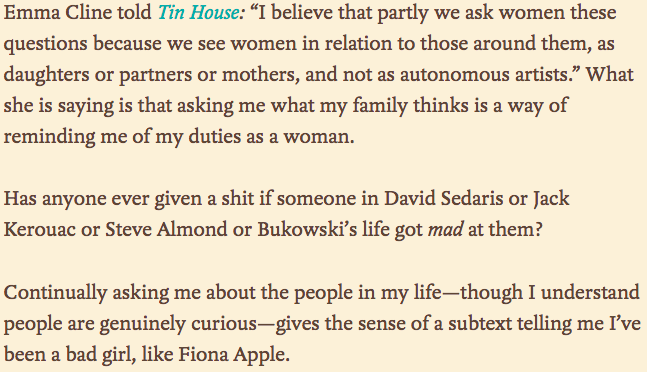 Chloe Caldwell tells us What I Think of the Fact That You Keep Asking Me What My Family Thinks of My Writing.
Marlon James is Done Talking About Diversity – and for excellent reasons, at that.
Indies Recommend: 10 Small Press Books You Should Read. And my wishlist runneth over.
Book-wise, this week I've barely touched a thing, not even The Night Circus for book club on Sunday.
But tell me – what's on your nightstand?
–– AURAL FIXATION ––
Sherry and Rob Walling, hosts of Zen Founder, made a big move around the same time I did. They recently recorded an episode on Strategies for Smooth Transitions and it reassured me a lot. Keep this one in your back pocket. [AUDIO, 25 mins]
Also in podcasting, Call Your Girlfriend promised Tech Realness with Nitasha Tiku, and they delivered. [AUDIO, 50 mins]
––

Your turn! Read anything good this week? Hit reply or tweet me, won't you?
Have a lovely weekend!
Nicola x