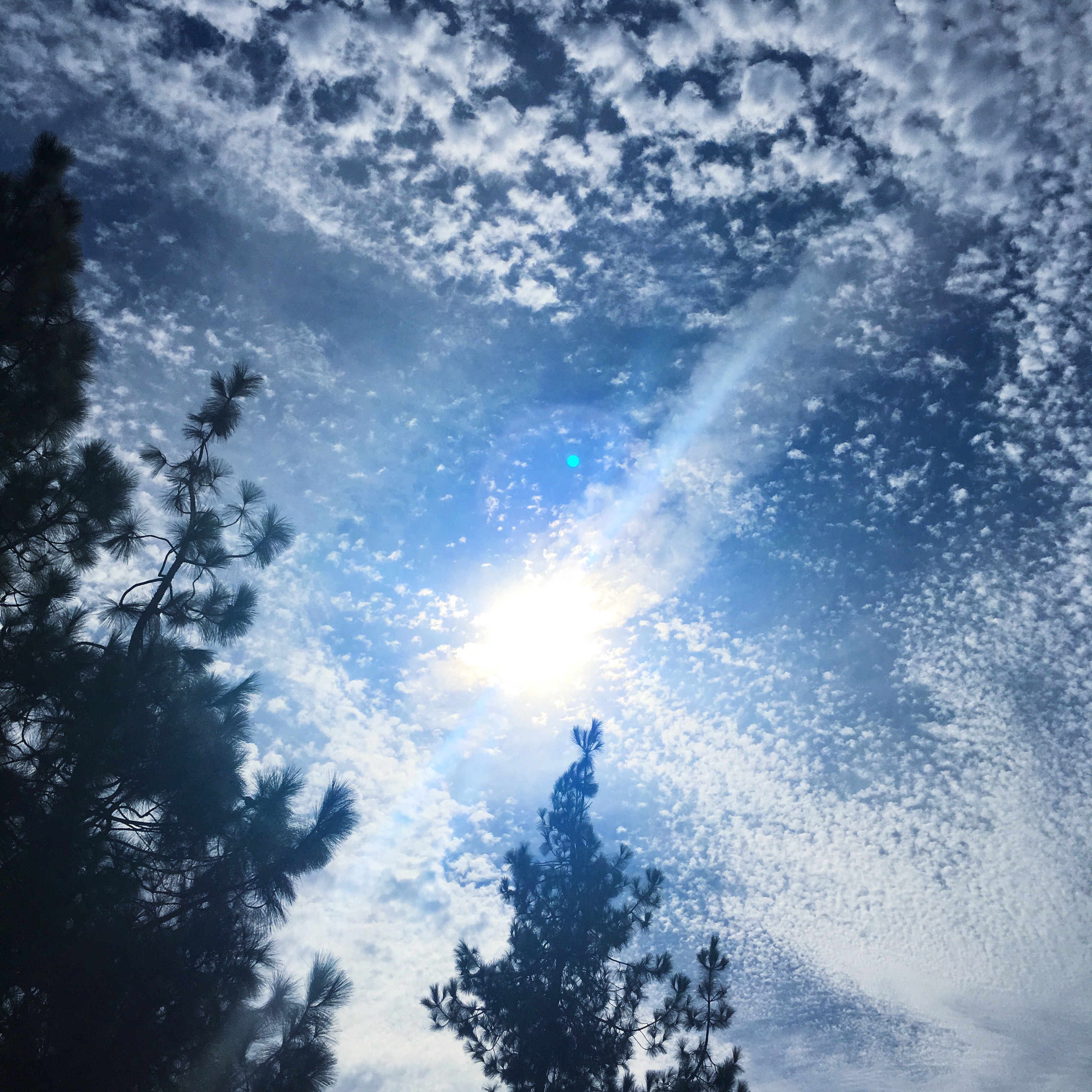 When I don't write something down, it doesn't get done. Even after 120 near-consecutive weeks into this project, that personal maxim holds true. I even spent a couple of hours today at a coffee shop reading my Pocket list before almost forgetting to write to you this evening. Flattering, I'm sure. But anyway.
October skies have looked like the above until today when it rained off and on. It's the first real Autumnal day we've had, and with the clock change impending I've been thinking a lot about changing scenery and how many little adjustments it takes to live in a new country. In Glasgow, the length of a day shortens by 2.5 hours over the course of October. Coupled with the shift from evening light to morning, it's always been rough going for me; sometimes it's a worse feeling than getting a meagre 7 hours of daylight in December. Here, we've lost a mere hour of daylight over the course of the month. But it's all relative. Having successfully extended my summer by 6 weeks, the overcast skies and rain feel like more of an imposition than they ought to. I laughed when I overheard a girl sound incredulous at the iced-drink sippers at Starbucks today, yet I felt the chill. It was 24C.
This is my way of warning you that I'm on track to become one of those people.
Enjoy your links and your weekend, and don't forget to say hello – you can hit reply anytime.

–– ON ROBOTNIC.CO ––
With October hurtling to a close, I'm prepping some gift ideas for you. This time, it's 3 Book Subscriptions.
Over on my YouTube channel, I did a perennial BookTube favourite, the Reading Habits Tag [VIDEO, 7 mins].
I also shared my Autumn Haul & TBR [VIDEO, 7 mins].
ICYMI, on the latest Bookish Blether, Holly and I looked at our progress with the Rory Gilmore Reading Challenge [AUDIO, 35 mins].
–– DREAM JOBS ––
Racked invited us to Meet the Woman Who Smashes Makeup For a Living. Sounds pretty fun.
Wouldn't you like to be A Film Technician Who Discovers Gems in the Outtakes? I would.
Two contestants on the Australian version of The Bachelor went onto the show and fell in love – with each other.
–– ON MY SHELF ––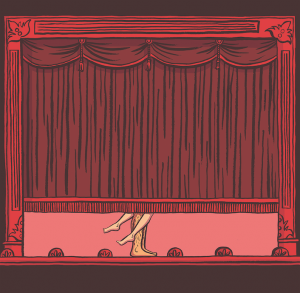 My reviews of The Lesser Bohemians and The Comet Seekers are live on the Big Issue website. Isn't the accompanying illustration (above, by Dom McKenzie) excellent?
I'm currently reading this week's Man Booker Prize winner, The Sellout by Paul Beatty. His manuscript was rejected by 18 UK publishers, but more interesting is his take on Lionel Shriver's recent comments about cultural appropriation. He says that, "all the examples she cites are white writers appropriating other cultures. And it's not just a top-down thing. It goes in other directions… That's the thing that I find really hurtful about her perspective: the notion of who's allowed to take what from whom." and elaborates by describing reactions to his love for Japanese literature.
This past week I also finished The Road Through the Wall by Shirley Jackson and Hold Back the Stars by Katie Khan, which I cricked my neck reading (this is either a compliment or an indictment of my anatomy – I haven't worked out which).
What's on your nightstand?

–– OTHER CONCERNS ––
In a(nother) response to Lionel Shriver's opinions about what white writers are "allowed" to write about, Sarah Schulman wrote about one White Writer who was able to capture the lives of a number of characters of different races, creeds, and abilities: Carson McCullers. Schulman also has an interesting theory as to why McCullers was so able.
I'm 29 and I never learned how money works. It's time to fix that. Tim Herrera calls upon his financially-minded colleague for advice. (It's a pretty blatant piece of crossover content, but still useful.)
This one is close to the bone: I finally own my first house – so why do I have buyer's remorse? Poor guy. The writer's name is Stuart Heritage, which strikes me as funny because it reminds me of the word inheritance, and it seems he didn't have one.
––

Your turn! Read anything good this week? Hit reply or tweet me, won't you?
Have a lovely weekend!
Nicola x