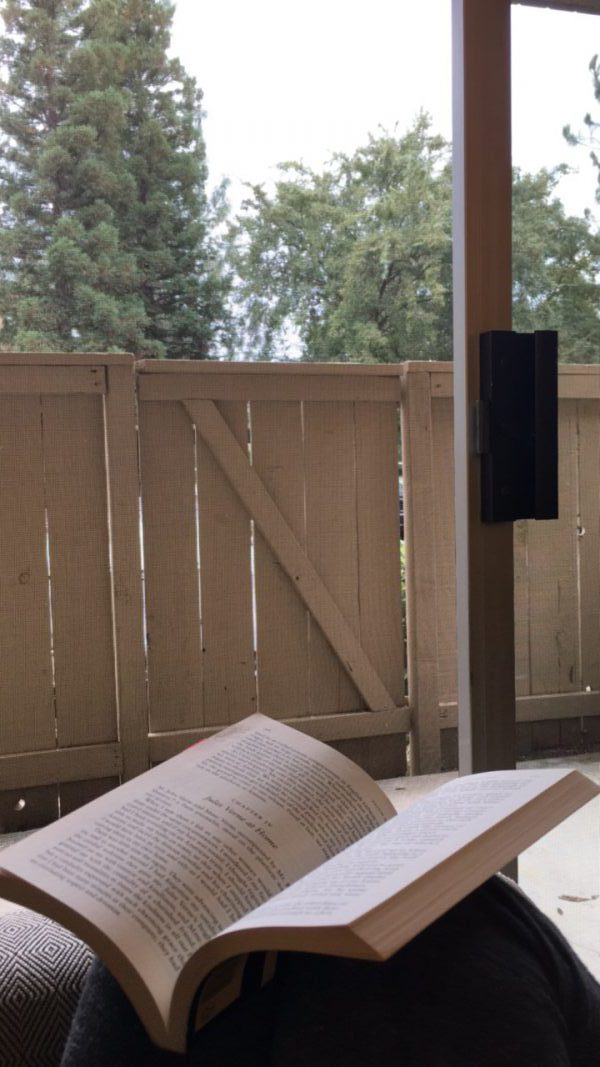 Adjustments aren't linear. Knowing this has, in some ways, encouraged my tendency to procrastinate and linger on distractions and less-important tasks. I'm a natural dilly-dallier. It plays into what I talked about last week, about how when I don't write something down, it doesn't get done. If I don't have much to do, I'll write down as few things as possible to make my to-dos last; even when it does my head in.
It also means that I've a tendency to focus too much on the bigger things that are happening when there aren't smaller things to do in-between. This past weekend, the wait for one such big thing really got under my skin. BUT, come Monday, things were much better, and it's been a good week. I've been offered some work that I'm really excited about and – as ever when freelancing – when it rains it pours.
It's been a good week for American life things too. This week brought the grand finale of the current baseball season – last night's game was a real nail-biter. Today I visited a library book sale and relieved them of 6 books for a grand total of $8. Tonight we're heading to Art Hop and have a couple of dinner dates with friends on the docket.
I hope you've been having a good one too! Here, have some links.
–– ON ROBOTNIC.CO ––
This week's new episode of Bookish Blether is all about our Most Anticipated Reads for the rest of 2016! [AUDIO, 32 mins]
–– WAYS OF LIVING ––
10 Women Look Back On Living Childfree By Choice – and while they described different kinds of freedom, remarkably little was said about careers.
If, like me, you're looking forward to reading Elena Ferrante's new book Frantumaglia, Arthur Chee's review is worth a read. (Be warned: he identifies the author behind Ferrante.) I think I'll save it for after I've read more of her novels.
I very much enjoyed John Pipkin on The Man Who Invented Bookselling As We Know It.
In related, here's What Barnes & Noble Doesn't Get About Bookstores. It's true – there's a B&N a 1-minute drive from my flat and I find it lacking; everything feels like it's just been thrown onto shelves without much forethought. I hope they manage to improve.
"No pocketless people has ever been great since pockets were invented, and the female sex cannot rival us while it is pocketless."
Racked takes a look at The Politics of Pockets.
Fellow Brit-in-America Ruth Whippman has written a book about how America is obsessed with happiness — and it's making us miserable. I had a wry chuckle at a couple of the parts about Americans vs Brits. To wit:
American problems are routinely rebranded as "opportunities"; hence the filthy bathroom in our local supermarket displays a sign saying, "If this restroom fails to meet your expectations, please inform us of the opportunity," as if reeking puddles of urine are merely an inspirational occasion for personal growth.
and
To an outsider, it can sometimes feel as though the entire population has a nationwide standardized happiness exam to take and everyone is frantically cramming the night before to get a good grade. Like a stony-faced "that's hilarious" after a joke in place of laughter — another mildly unnerving staple of conversation in this country — it appears that somewhere along the line, the joy has been sucked out of American happiness.
–– ON MY SHELF ––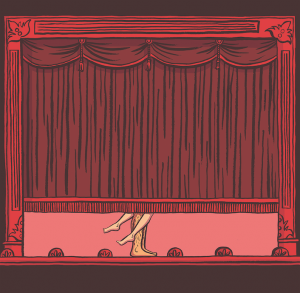 My capacity for half-finishing books appears boundless these past few months. I read 40-55% of each Behold the Dreamers by Imbolo Mbue, Sons and Daughters of Ease and Plenty by Ramona Ausubel, Today Will Be Different by Maria Semple, The Trip to Echo Spring by Olivia Laing, and The Sellout by Paul Beatty. I always like to think I'll go back to an unfinished book but experience tells me that I most likely will not. (Though the latter is still in the safe zone as I've moved on to read other things more pressing!)
Meantime, I've a short deadline to read two novels for review. I've begun the novel Swing Time by Zadie Smith, which is very promising thus far. The second will be the recently released The Wangs Versus The World by Jade Chang. I'll have opinions on those for next week.
So, what's on your nightstand?

––

Your turn! Read anything good this week? Hit reply or tweet me, won't you?
Have a lovely weekend!
Nicola x