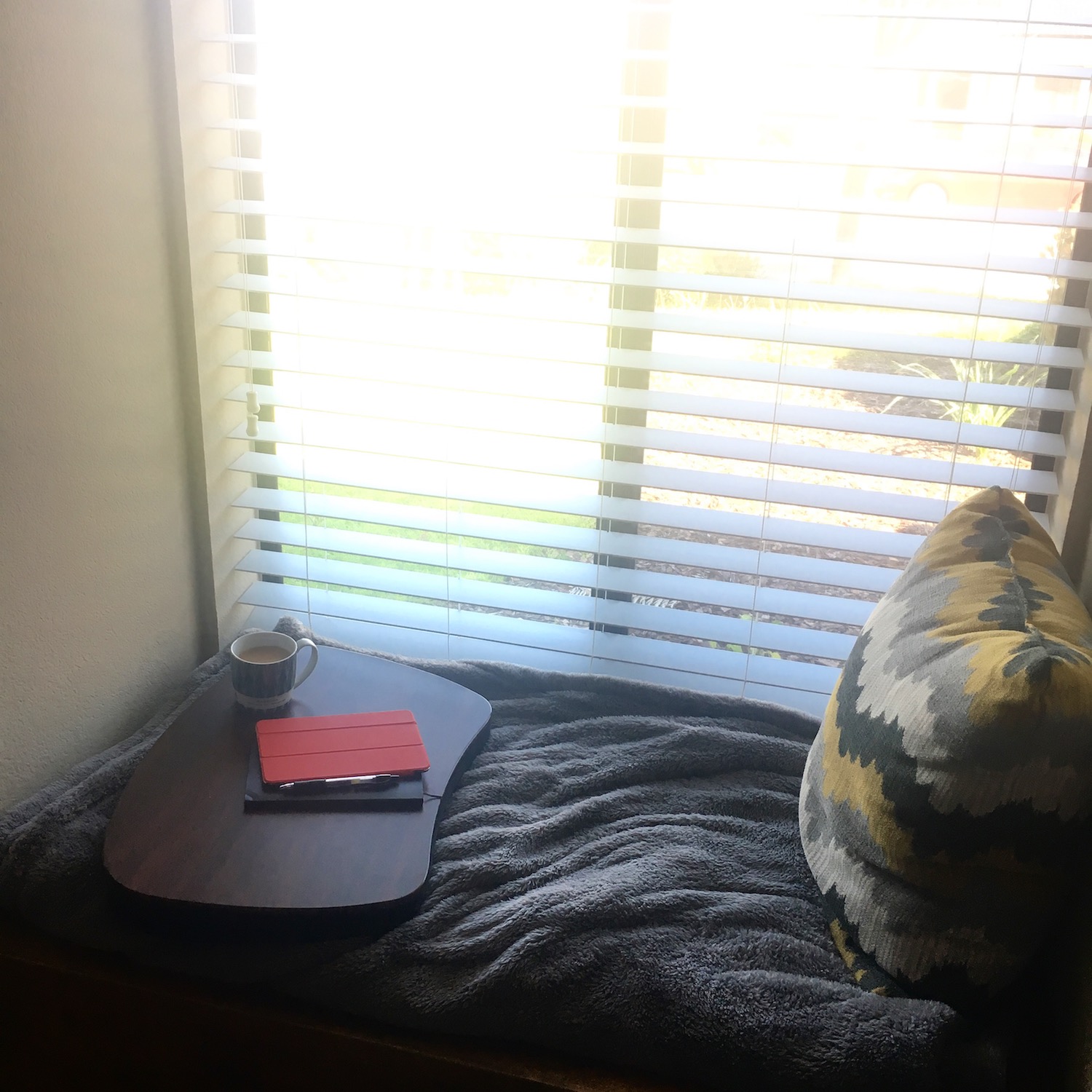 I'm writing to you from my window seat, looking out on the blue-pink skies, fir trees, and lovely pink blossoms. The sun has just set and I've returned from my early evening walk. It's that fleeting time of year in which the weather is perfect, everything is tinged with white and pink, and the skies are clear and the sunsets pure. In a couple of months, it'll be roasting and smoggy and I'll have to develop new habits, but I'm taking a moment to revel in the calm and still of the wee while.
I'm on deadline at the moment – the perfect time to cheat on writing with some more writing. After a bit of a dip last weekend I feel like I'm finally getting into a sustainable rhythm and schedule – something that's been constantly wavering throughout the past months.
So, Happy Friday! Happy Women's History Month, and a belated Happy International Women's Day! This week I felt so lifted by all the lovely shares on social media for IWD, so I wanted to purposefully share some brilliant writing about and (largely) by women. Not that I don't do that regularly, or that it'll noticeably change the content of this newsletter, but there are some especially good ones this week.
---
IWD, WYD?
Madeleine Wattenbarger's article Finding a Room of One's Own on the Mexico City Metro is one of my favourite things I've read online in ages. I hadn't seen the headline, only a tweet, so I came for the conversation about the Mexico City Metro and stayed for the discussion and the very description of what it means to carry around [your] body.
I saw a lot of commentary on women's choices this week: whether to strike, who can afford to strike, what or whom those who can afford to strike are striking for, and so on. So I was pleased to see Jia Tolentino in the New York Times taking a look at that in her piece on The Women's Strike and the Messy Space of Change. I also appreciated that she was in the same situation as me: I could strike, but no-one was apt to notice. So I wore my rust-red top (ironically, my only true red t-shirt is emblazoned with my employer's logo), and didn't spend a penny. I'm curious to see how they'll measure the strike's impact.
Zach Schonfeld wrote this wonderful feature on The Gospel of Reductress and its founders, Beth Newell and Sarah Pappalardo. The collection of headlines they chose to highlight made me laugh out loud.
Mary Beard is wonderful on Women in Power: in Charlotte Perkins Gilman's Herland, in mythology, and in our time. And, bonus! Kate Bolick comments further on that article here.
You May Want to Marry My Husband by Amy Krouse Rosenthal was doing the rounds last week, and for good reason. It is incredibly sweet and definitely NSFW… unless you don't mind becoming a blubbering wreck at your desk.
---
ON MY SHELF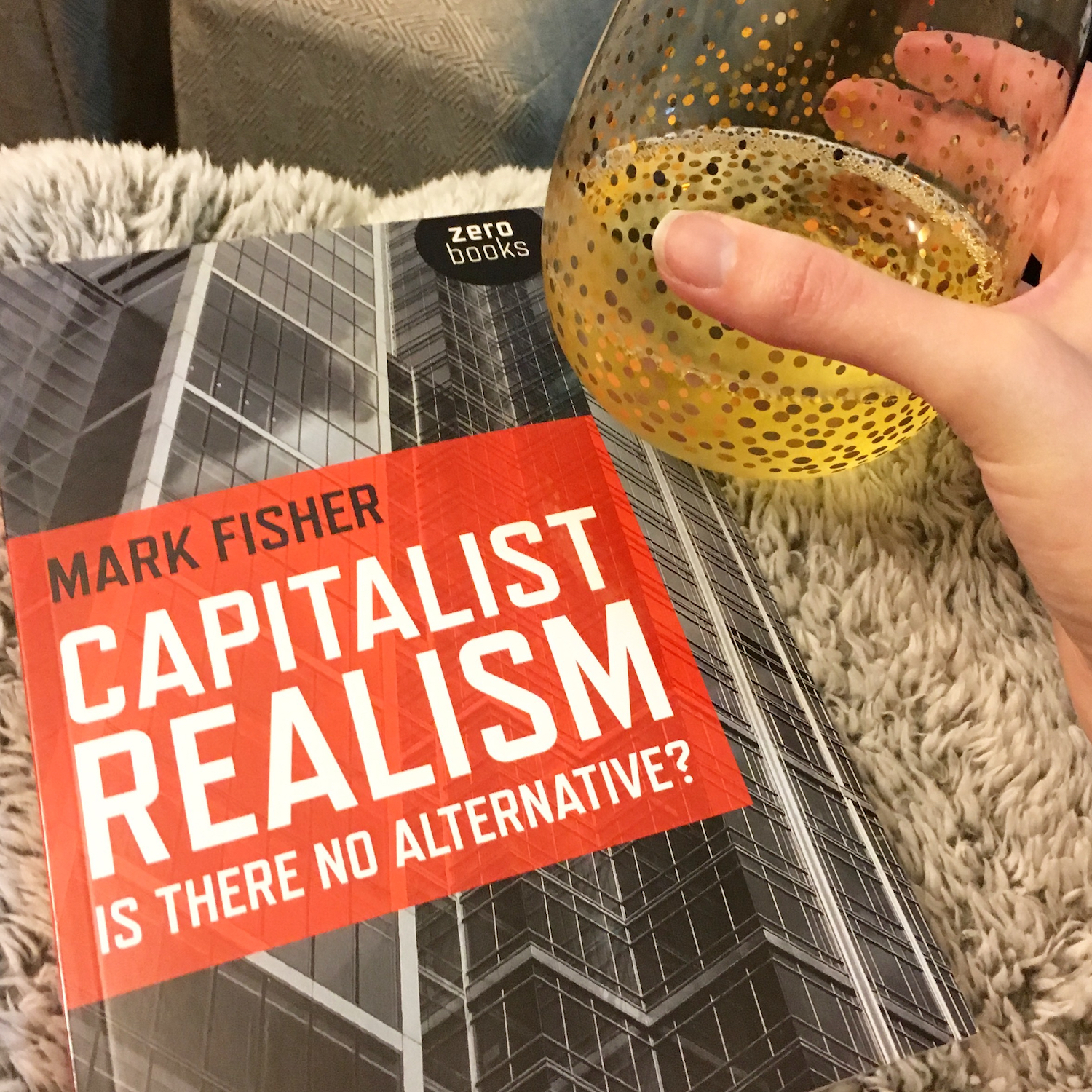 It's been a lean reading week, book-wise. I got back to, and promptly decided not to finish, Why I Am Not a Feminist by Jessa Crispin. I sensed it was annoying me when I read the first 25 pages or so, and after 5 more, I couldn't hack it. It's defensive, obtuse, and argues a range of people and arguments that are mere notions in Crispin's mind. No facts are cited, and no specific claims or arguments identified before they are challenged. She doesn't even bother to contextualise the concepts and theories – mostly by Andrea Dworkin – that she sets out to defend. It's lazy polemic that skirts around capitalism, pretends patriarchy doesn't have an impact, ignores economic concerns, and basically wishes for the good old days when feminism was the realm of middle-class 1970s radicals. Have your opinion, but don't pretend this is worth the paper it's printed on. Frankly, I find it embarrassing that Melville House has published it.
I was thinking about these rush print jobs. Contemporary discussions around feminism are fairly divorced from theory (as Crispin actually rightly criticises). Discourse is moving quickly, and the focus on identity and experiences are important, but rush order books with Feminism in the title don't feel useful to me.
Later in the week, I read a piece about Nasty Women in The Guardian, where a commenter wrote, "The 404 team are typical of the new wave of publishers, quick and agile, immediate and relevant, and changing the industry and its output for the better." I guess the difference is that Nasty Women is a collection of essays about personal experiences, written by a range of intersectional contributors, while Crispin's book is essentially a rant, published by a slightly more established independent publisher that publishes mostly classics and some contemporary work.
Although I'm conflicted about the crash publishing schedules overall, I'm pretty confident that whether or not these particular books stand the test of time, only one of them seems truly relevant at this moment in time.
Sooo… What's on your nightstand?
---
TIL NEXT WEEK…

Your turn! Read anything good this week? Hit reply or tweet me, won't you?
Have a lovely weekend!
Nicola x