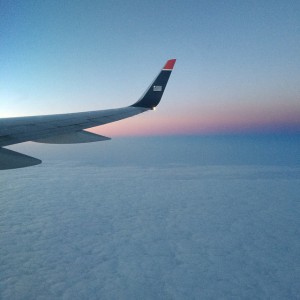 Hello Reading Week pals. It's Friday!
After 5 full nights back home in Glasgow, I'm still a bit of an empty-headed, jetlagged mess. But hey, I made it to work.
This week I've been mostly been falling asleep at 10pm and getting back up to speed.
Here's some reading for you to enjoy this weekend.
–– ON ROBOTNIC.CO ––
Yesterday I reviewed this week's releases on BBC Culture Studio with Janice Forsyth and Nigel Floyd. For our thoughts on Before I Go to Sleep, The Hundred-Foot Journey, and The Guest, listen on iPlayer.
It's time for capsule reviews of the 9 books I read in August.
ICYMI here, Canongate has been publishing my Nudge Your World blogs.
–– ARTS & CULTURE ––
If you're in or near Glasgow, this weekend I'll be live-tweeting from Imagination Festival, a festival of cultural and political discussions about Scotland's current place in history and its development.
After news that a previously unpublished in English Murakami novel will follow his recent release, the ever-clever Melville House posted this: Publishers scramble for their own "Murakami One-Two". I'm looking forward to "Born Alive" by David Mitchell more than The Bone Clocks, personally.
Eleanor Catton sets up grant to give writers 'time to read'. To read her doorstop of a novel, perhaps? Regardless, that's my kind of grant!
From The Onion archives: Miranda July Called Before Congress To Explain Exactly What Her Whole Thing Is. Incidentally, I've just downloaded an e-galley of her upcoming novel and I'm well excited to read it.
–– DIGITAL ––
In video, I've been enjoying Rebecca Schinsky's In My Mailbag videos on the Book Riot YouTube channel.
In podcasting, on the flight home I had a big binge catch-up on No Such Thing as a Fish, the QI trivia podcast. Ever a fun listen.
Facebook is always changing shit. Amy from SavvySexySocial made this great video on the New Facebook Linking Policy: How To Benefit While Playing By The Rules. *praise emoji* (Incidentally, despite doing this my reach is still fucked.)
–– &c. ––
The wonderful Rachel Hills says We're All Girl Bosses Now. And ain't that the truth.
In related news, women aren't advancing in work, and the experiences of transgender people can go some way to explain why that is. As fascinating as it is frustrating.
The IndyRef debate is getting heated in these final 2 weeks. I haven't been posting much online but this article takes an interesting angle on the whole situation: Scots voting no to independence would be an astonishing act of self-harm.
In weirdest shit of the week: Tragedy: Russia's orbiting zero-g sex geckos have all died. Sad!
What were your favourite reads of the week?