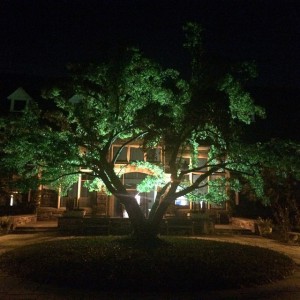 Happy Friday, friends!
The wanderer hath returned! I'm back to work after a wonderful week away in Princeton and Toronto where I walked about a thousand miles and bought a big old pile of books. It was a great time.
Since I took last week off, this will be a bumper post. Read on!
–– ON ROBOTNIC.CO ––
ICYMI, last time I announced my new reading project: The [Female] Essayist Project. I've finished 2 books and have posts coming up very soon.
Over on my business blog, A Guide to Evergreen Content and why it's worth the effort.
–– ARTS & CULTURE ––
The Paris Review interviews Margalit Fox. I love interviews with Margalit Fox! She's an obituary writer at the New York Times and speaks beautifully on the subject. Here she is on the Longform Podcast.
Vanishing Drive-Ins is a lovely project and a nice wee slice of Americana. Inspiration for a little something I hope to work on soon… (also via Paris Review.)
This was a fitting addition to my Princeton reading list: Albert Einstein, Mob Idol – a two-part article from the New Yorker, 1933.
Two from Anthony Bourdain:
How to Travel. Unofficial subtitle: from a dude who gets around.
And less good, but related Anthony Bourdain's Life Advice in Men's Journal. For manly men, obvs.
–– DIGITAL ––
Podcasts are back, says a Wall Street Journal writer who clearly hasn't been paying attention.
Speaking of podcasts – Episode 9 of Call Your Girlfriend is a belter.
–– LADYBITS ––
An interesting piece on marital code-switching, i.e. switching up how you describe your relationship status depending on the company you are in. I culturally code-switch all the time… but I've seldom, if ever, called my husband my boyfriend. It does raise an eyebrow or two…
Why can't we just let teenage girls enjoy their sexuality? A million times yes.
–– ON PAPER ––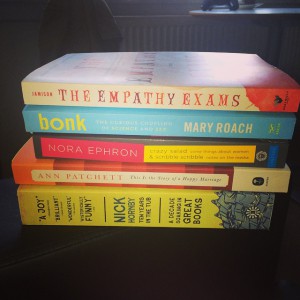 Can a Book Ever Change a Life for the Worse? – a NYT discussion with Leslie Jamison and Francine Prose. Features a particularly knarly work reception anecdote from Jamison.
This week I visited Labyrinth Books in Princeton, The Strand bookshop in New York City, and Book City and Indigo in Toronto. I bought:
The Empathy Exams by Leslie Jamison
Ten Years in the Tub by Nick Hornby
Crazy Salad & Scribble Scribble (bind-up) by Nora Ephron
Bonk by Mary Roach
This is the Story of a Happy Marriage by Ann Patchett
I also finished a couple of essay collections: Bad Feminist by Roxane Gay, and And The Heart Says Whatever by Emily Gould. Blogs on these coming soon.
What book(s) are you currently reading?
–– &c. ––
Loyalty Nearly Killed My Beehive. An esoteric but interesting read. Bees are always fun because they remind me of Eddie Izzard's bee-keeper bit. "I'm covered in bees!"
Will Portland Always be a Retirement Community for the Young?. The latest addition to my binders full of "If we moved to the US, where would we live?" think-pieces.
What were your favourite reads of the week?