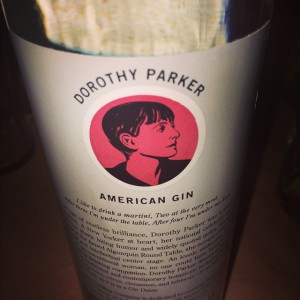 Welcome to Reading Week #27!
There is a ton of great shit on the internet this week.
So, on with it:
–– ON ROBOTNIC.CO ––
I finally posted my September Reads Wrap-Up. It was a good reading month.
Yesterday I broadcasted my views on The Judge, Palo Alto, and Bjork: Biophilia on BBC Culture Studio, alongside the brilliant Siobhan Synnot and Pasquale Iannone.
I also (finally) posted a video about my trip to North America. Here, or here:
–– ARTS & CULTURE ––
From my new favourite Twitter feed, @JSTOR_Daily: Was Charlie Chaplin's Tramp Unamerican? Yes. No. Well, kinda. Well…
Chaplin added fuel to the fire when he vocally criticized a return to free market principles after the recovery of the Great Depression: "I don't want the old rugged individualism…rugged for a few, ragged for many."
How very dare he.
Two great pieces on Gone Girl (spoilers abound): Marriage is an Abduction and Lady Psychopaths Welcome.
"I draw for Gaza": the defiant art of Haneen Nofal. Beautiful. Evan and I just watched Anthony Bourdain's Parts Unknown episode on Jerusalem and Gaza – well worth a watch if you're on Netflix.
–– DIGITAL ––
The Forgotten Female Programmers Who Created Modern Tech. "Every time you write on a computer, play a music file or add up a number with your phone's calculator, you are using tools that might not exist without the work of these women." I mean, come on!
A pretty good list of 12 Podcasts you should catch up with. It includes a few I enjoy: Call Your Girlfriend, Death Sex & Money, Start Up, and a few more just recommended to me by the lovely Alice.
If you've been as confused about this Gamergate business as I have, Deadspin explains.
Newsletter of the week: Everything Changes by Lauren Olin brings joy to your inbox, daily. This week was the best gifs, ranked. Last week was the secret histories of emoji. A couple of weeks before, inspirational corgis. Get on it.
–– LADYBITS ––
Actually not at all Ladybits, but: Madeleine Holden aka the hilarious and brilliant @moscaddie critiques dick pics. This and more about the impossibility of female gaze in New Inquiry article, Dick Picky.
[The dick pic has] a kind of dual nature: The dick pic is hostile yet pitiable, aggressive but also acutely pathetic. They're also almost invariably ugly. Dick pics are, on the whole, dull and artless, inexpertly captured and painfully unerotic.
If You Didn't Know Mallory Ortberg Is Hilarious, Where Have You Been? Fictional Characters Whose Lives Would Have Been Vastly Improved By An Abortion. "Peeta had really wanted children, but that was just too fucking bad." And Lane, you poor sweet thing.
Roxane Gay, again. It's not me it's her. I have feared white men and I have loved them.
Gender Genre: a man on #ReadWomen2014.
Book Talk: Feminist Non-Fiction. A starter kit and handy run-down for those interested in some contemporary books on ladybits and that, from Holly, a new BookTuber I've recently e-met.
–– ON PAPER ––
I FINALLY FINISHED KAVALIER AND CLAY.
What book(s) are you currently reading?
–– &c. ––
Watching the Royals-Orioles game & realising that the Giants is an exceptionally good looking team. pic.twitter.com/w4xeeYNVFf

— Nighoula Balkind (@robotnic) October 15, 2014

What were your favourite reads of the week?