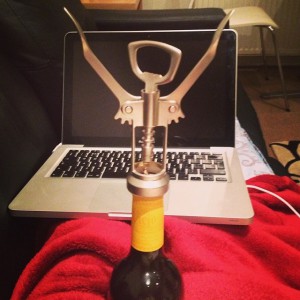 It's November and here in Scotland we've already been propelled well into the Christmas season with red cups and TV ads and all other manner of basic bitch dross.
And I already miss BST. Can has light til after 4.45pm please?
The early darkness has given me some more time/incentive to read, though. So here ya go.
–– ON ROBOTNIC.CO ––
A new addition to The Essayist Project this week – And the Heart Says Whatever by Emily Gould
Another month, another set of books. Here are my October Reads – capsule reviews and a wee video to match.
–– ARTS & CULTURE ––
Jill Abramson startup to advance writers up to $100k for longform work. And made some comments on the pay gap.
"You read these in high school and the big question you ask is, Is Hamlet mad? Another big question to ask is, Is Hamlet an asshole?" Mallory Ortberg on the Great Jerks of Literature.
I loved this recent episode of You Must Remember This about Hollywood's first not-exactly-sex-positive sex symbol, Theda Bara. Superb storytelling, as ever.
–– DIGITAL ––
A teenager chats to her techie dad about learning to code. An interesting and vital perspective, if a little leading on the dad's part.
If you're into the podcast Serial (which I mentioned last week) you might want to read the Daily Dot's guide to Serial conspiracy theories. The last one is a scream.
–– ON PAPER ––
I'm reading Wild at the moment so this kind of resonated. But, y'know, do you see Nicholas Barber doing anything remotely active? (I actually have no idea… but I'm gonna go ahead and guess no.)
I'm also in the midst of reading Leslie Jamison's excellent The Empathy Exams and a wee Penguin Great Ideas book of Jorge Luis Borges' essays. I sense a book hangover coming on.
Got any book recommendations for me?

–– LADYBITS ––
I'm sick of powerful women who rely on self-deprecation and likeability to make people feel comfortable with their success. Modesty and niceness are overrated – and I don't believe for a second that they are the traits of wildly successful women. Tell us how you really got there. I know it wasn't just "taking a seat at the table" or because you stopped saying sorry.
Fuck yeah to Jessica Valenti on Amy Poehler's new book, Yes, Please.
More Roxane Gay! Not sorry. Theses on the Feminist Novel.
–– &c. ––
Confessions of a selfie taker. "I take my selfies because I am that guy who, unless he takes the picture or suggests it, doesn't get his picture taken."

What have you been reading this week?