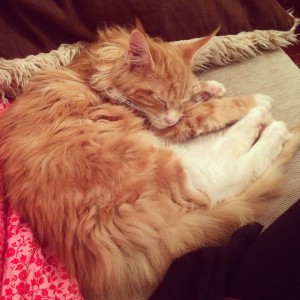 This week I have become a licensed driver! Not too shabby.
Other than that, I have been mostly trying to work ahead before some fair travels next week. Enjoy this Reading Week while it lasts – there may not be one next week.
Still, there's lots on the internet to enjoy. Here's a wee smattering.
–– ON ROBOTNIC.CO ––
Nothing new here, but remember how I wrote a book?
The Hunger Games: Mockingjay Part I is out on Monday, and Christmas is coming up, so why not buy yourself or someone you know a lovely copy of Fan Phenomena: The Hunger Games, penned by yours truly?
–– ARTS & CULTURE ––
Andrew O'Hagan writes about the joys of A Hotel Room of One's Own. This appealed because I'll have one for a few days next week – possibly only the second hotel room I've ever had all to myself.
Tim Robey asked Keira Knightley, "Where are the films about female geniuses?". Spoiler alert: she hasn't been offered any. I'd love to see one about Ada Byron, Countess of Lovelace. (Yes, that Byron.)
–– DIGITAL ––
How Fangirlsdom Changed The Future of Publishing. There, I fixed it for you.
In case you're not sick of it yet: more on Serial and its approach to objectivity. Further proof that today's audiences love it when you show your work and share your process.
And here's one more by Michelle Dean on Serial's ethical issues.

–– LADYBITS ––
An oldie and a goodie: Anne Helen Petersen on Jennifer Lawrence and the History of Cool Girls. Petersen's book Scandals of Classic Hollywood is a great read, too.
The ever-excellent Hannah McGill takes a look at gender depiction in sci-fi ahead of a new film season in Glasgow.
Keira Knightley posed topless in Interview magazine – in protest. She tells the Telegraph more, saying: "I think women's bodies are a battleground and photography is partly to blame," and "it does feel important to say it really doesn't matter what shape you are." Girl!
VIDEO: Why is Zero a Size Tho? Laci is just the best.

–– ON PAPER ––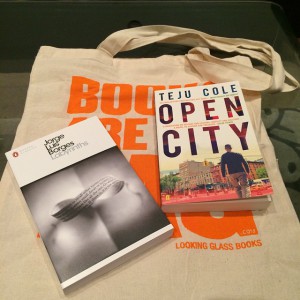 This past week I finished Wild by Cheryl Strayed (decent) and essays by Jorge Luis Borges – and immediately bought some more (pictured). I also picked up Teju Cole's first novel, Open City.
Other than that, I'm still slowly making my way through Leslie Jamison's excellent The Empathy Exams.
What are you reading this season?
–– &c. ––
The Rosetta mission has detected a mysterious signal coming from Comet 67P/Churyumov-Gerasimenko. Cool! Maybe it's The Clangers.
Buuuut, here on earth, lots of us have a problem with the Rosetta scientist's choice of shirt. Oy.
Good for a giggle: a Redditor asks Glaswegians why they chant "Billy, Billy, Billy fucking Joel" at gigs.

What have you been reading this week?