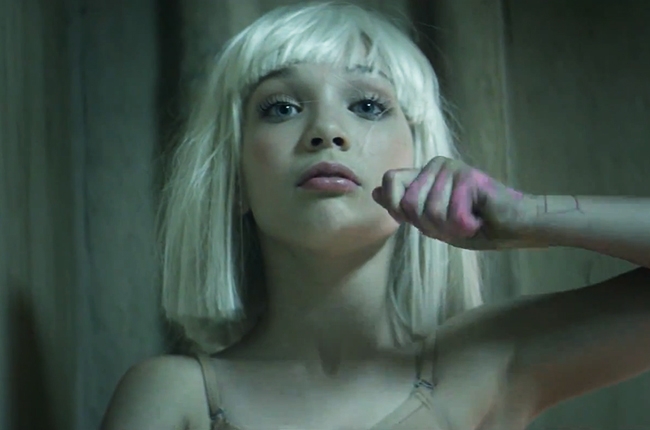 It's Friday!
Today's Reading Week is brought to you by Sia's songs Chandelier and Elastic Heart on loop. Because I'm a grown-ass woman who wishes she had a secretive public life and a tiny doppelganger who dances like she's being electrocuted.
Anyway, here's some stuff I read this week that you might like.

–– ON ROBOTNIC.CO ––
Fire up your podcast apps, folks!
I blogged about some of my Favourite Podcasts.
And! My good friend Holly and I launched a books podcast! It's called Bookish Blether and you can listen on SoundCloud, add us to your chosen podcatcher with this RSS link, and follow us on Twitter and Tumblr.
This one isn't podcast related, but on my business blog I posted about My Top File Sharing and Collaboration Tools. Love 2 organise.
–– ARTS & CULTURE ––
The Brief Wondrous Life of Oscar Wao declared 21st century's best novel so far. A-fucking-men.
Nancy Nguyen made this fantastic video On "Relatable Characters" and how our seeking them out is a Euro-American myopic worldview.
Forget the mechanical baby for a minute and read Anne Helen Petersen on The True Tragedy of American Sniper. "Every war movie should make you feel like shit."
Marin Cogan asks Why Can't Hollywood Get Female Journalists Right?
At What Age Did Famous Authors Publish Their Most Famous Work? Answer: a bit older than you might expect in most cases.
–– DIGITAL ––
A teenager posted his view on social media and it got picked up errrwhere.
But danah boyd, a researcher who studies teens and their use of the internet for a living, said everyone who picked it up was missing the point and turned out this excellent piece: An Old Fogey's Analysis of a Teenager's View on Social Media.
According to a new study, technology has made life different, but not necessarily more stressful.
–– ON PAPER ––
I finished the Ann Patchett essay collection I keep mentioning. It's great – particularly the 2 new essays she wrote specifically for the collection.
Next I'll be reading As For Me and My House by Sinclair Ross, which I'll be discussing on the Hello Hemlock booktube channel with my gorgeous bookish buds Jess, Jason and Emily. #CanLit!
Got a good book on the go? Hit reply and let me know.
–– &c. ––
Have we talked about the Elastic Heart video? CAN WE TALK ABOUT IT? I like it more each time I watch it. Sia + Shia 4eva.

What have you been reading this week?