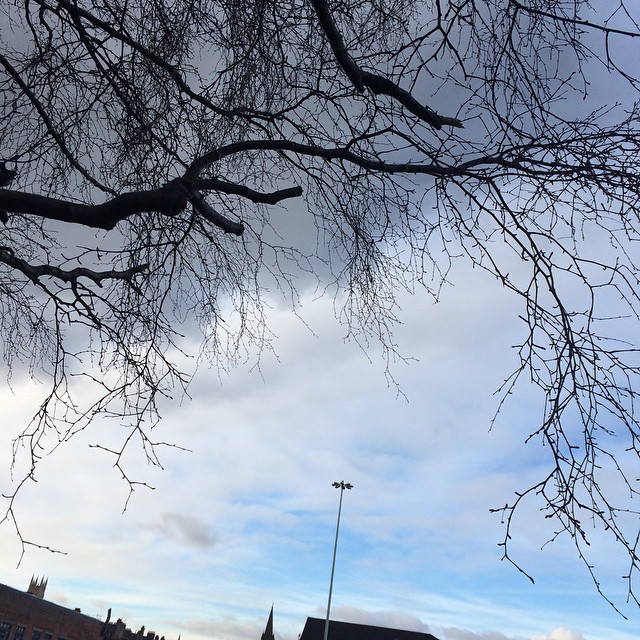 Happy Friday!
How's the tail end of winter treating you? I've been working on my non-New Year resolution of getting back to the gym and am slowly getting back into a routine of weekly yoga and pilates. By the time you read this I'll feel like a big ball of stiff, over-kneaded dough.
Apart from that I'm at my computer most of the time, so go ahead enjoy some links.

–– ON ROBOTNIC.CO ––
The Essayist Project continues with I Remember Nothing by Nora Ephron. A re-read and a favourite.
Read anything good in January? Here are capsule reviews of my January Reads.
It's Bookish Blether week! Bookish Blether Episode 2 is live. You can also subscribe via iTunes, Stitcher and Soundcloud. If you enjoy it please take a moment to leave us a review.
On my business blog – Social Media Trends for 2015 – & Why They Don't Matter That Much. Trends, yawn!
–– ARTS & CULTURE ––
Ummmmm if you haven't watched the Magic Mike XXL trailer like 10 times already I honestly do not want to know what you're doing with your life.
Once in awhile I go back and find a years-ago interview with Junot Diaz for some real talk. This time Evan found one for me, so here it is – Junot Diaz: In His Own Words filmed at the Smithsonian. Well worth an hour and a half of your background listening time.
Sadie Stein is one of my favourite internet writers, and her Daily Correspondent pieces for the Paris Review Blog are always brilliant. Some recents for you to enjoy: Those Moments When You Feel Like You've Mastered Adulthood (hilarious); Love in a Cold Climate (bittersweet); Shying (truth bomb).
A great question of our time on the Confessionist – Should I Be a Poorly Paid Writer or a Better-Paid Publicist?. (TL;DR: You've already chosen fulfilment over riches. Double down.)
Robbie Collin interviewed John Lasseter about his role at Disney. He's turning that ship around.
–– DIGITAL ––
I'm a week late to share this, but Lindy West's piece for This American Life on confronting her worst troll is pretty spectacular. If You Don't Have Anything Nice to Say, SAY IT IN ALL CAPS. Great episode overall, too.
This girl again?! Ron thought her latest video was a bit of a wild card, but it's brilliant. What happens when books go digital?
All My Blogs Are Dead. Internet? Permanent? This music blogger turned around to find that all evidence of his career was wiped out. Back up your shit!
At Your Service: The Information Sleuth at the New York Public Library. This guy must be killer at Jeopardy.
–– ON PAPER ––
There's been a big do over Harper Lee releasing a new novel this week… but I don't feel like talking about it.
More importantly, it's Black History Month! I've made a few selections for the occasion and am currently reading Giovanni's Room by James Baldwin and The Immortal Life of Henrietta Lacks by Rebecca Skloot.
If you're looking for recommendations, here are 100 Books by Black Women Everyone Must Read from For Harriet.
Got a suggestion for what I should read next? Tap reply and hit me up!
​Have a lovely weekend, friends!