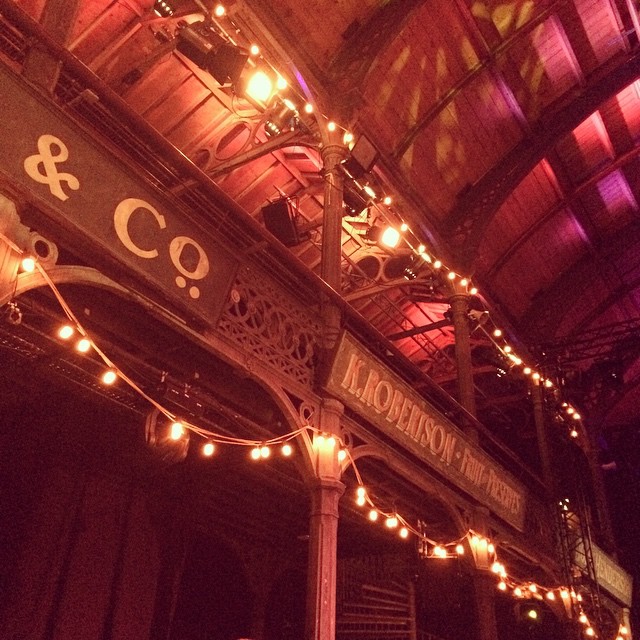 How do, friends?
I've had another busy week of getting square-eyed at the Glasgow Film Festival, which included a magical evening of Buster Keaton films at The Old Fruitmarket (pictured) – one of my favourite venues in the city.
And I've been reading to make up for last week's paltry offering. Lucky you!
–– ON ROBOTNIC.CO ––
Yesterday I reviewed this week's film releases on BBC Culture Studio – Focus, It Follows, and Catch Me Daddy. Listen on iPlayer catch-up.
On my business blog, some February Links.

–– ARTS & CULTURE ––
I loved this piece from Aussie editor Mandy Brett – Stet by Me: Thoughts on Editing Fiction. Now there's an underrated job (and one which I doubt I'd be very good at!).
The Legend of Vera Nabokov: Why Writers Pine for a Do-It-All Spouse. Vera = goddess.
Damien Chazelle on Whiplash and its despicable characters: "I don't like the idea the viewer can kind of sit there and go, "make me like this person." People aren't inherently sympathetic." Amen, son.
Here's an annotated reading of Joan Didion on Hollywood's diversity problem… in 1968.
–– DIGITAL ––
Feminist writers are so besieged by online abuse that some have begun to retire. Here's my question: if misandry is real how come we're not organised besiegers like those knucklehead men?
John Cassidy on The Attention Deficit Economy – our digital multi-tasking minds and, like… how it affects growth, or something? I can't remember, I was watching a YouTube video while I read it. (JK.)
"We're stuck in a debate about amplifying women's voices that revolves around a man." The Wahadwa thing keeps getting messier. If you don't know what I'm talking about, this piece is both a primer and a continuation of the ongoing saga.
BUT IN BRIGHTER NEWS In the Male-Dominated World of Podcasts, More Women are Claiming the Mic YAY.
A fun video from Linda Barsi on What It's Like to Live in Alaska. The bit about Subaru Outbacks made me giggle.
–– ON PAPER / ON SCREEN ––
It's been a busy movie week for me with the Glasgow Film Festival in full swing, so I'm still reading The First Bad Man by Miranda July (and have read about 5 pages of it this week).
Since I have been seeing so many amazing films, let me tell you about those.
Girlhood is a remarkable piece of feminist filmmaking, and an absolute must-watch when it comes your way. (It's been on limited release in the US, I hope it finds a UK distributor soon.)
Appropriate Behaviour is a fresh, wry and hilarious twenty-something post-break-up tale from Desiree Akhavan with an interesting take on being LGBT+. It's on limited release next Friday, 6 March.
The Voices, directed by Persepolis author Marjane Satrapi is a bold and utterly surreal horror-comedy – which I loved… but based on last night's reactions your mileage may vary. It's out here on 20 March.
–– &c. ––
On London: The City That Privatised Itself to Death. Darkly brilliant.
Patti Smith on The Biggest Misconception About Her. Bad. Ass.
The great neuroscientist and writer Oliver Sacks recently discovered he has terminal cancer. He wrote this lovely short piece, My Own Life, about the time he has left.
​Have a lovely weekend, friends!