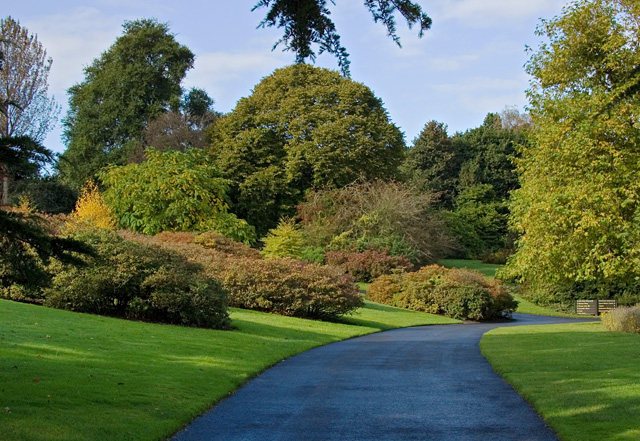 Happy Friday!
This week I've been mostly gearing up my business chat (at the Royal Botanic Gardens in Edinburgh, pictured – not bad, eh?), overdoing it at yoga and doing some research.
I've also planned and booked a May holiday to Split and Hvar in Croatia – hit me up if you have any tips!
Now, have yourself some reading.
–– ON ROBOTNIC.CO ––
For International Women's Day I published my notes on A Room of One's Own by Virginia Woolf – part of my ongoing The Essayist Project.
And an overdue February Reads.
On my business blog, I recommend – 5 WordPress Plugins for your blog or business website.
ICYMI – Bookish Blether #4 | Bookish Housekeeping went up last week..
–– ARTS & CULTURE ––
A wee bit of local history for you – Remembering the Glasgow Rent Strikes. Mary Barbour was a working class feminist badass, one who needs to be written back into history. Great read – and imagine witnessing all of this!
Xavier Dolan sounds like a delightfully narcissistic asshole.
From Ta-Nehisi Coates: A Quick Note on Getting Better at Difficult Things.
How Marge Simpson Raised Springfield's Favorite Feminist. BitchMedia does it again.
–– DIGITAL ––
Paul Ford says Yes to the Dress? Yes, it's about The Dress – a bit. But it's also about the race to the bottom in digital culture and Ford is quite charming and kind of delightfully self-deprecating? Who knew.
I've been really enjoying the What's Your Story podcast with Meighan O'Toole. Here are the last two episodes with with Victoria Smith of sfgirlbybay, and with with Christina Loff of Creative Live.
I also started listening to the She Does podcast, which bills itself as "conversations with creative women". That it is, but I expected a straight interview podcast and instead found that it's beautifully produced, documentary style, almost like a radio play. Well worth a listen.
–– ON PAPER / ON SCREEN ––
I've just finished reading The Last Treasure Hunt by Jane Alexander – a Scottish debut novel. Review to come on The List.
Next, who knows? But I quite fancy digging into some of my Penguin Little Black Classics this weekend.
Which book is on your nightstand?

–– &c. ––
Feel-good story of the week: Lincolnshire Trust for Cats, A Retirement Home for Felines Who Outlive Their Humans. :')
GOOD TIPS. How to Survive a 10-Hour Flight Like a Lady.
​Have a lovely weekend, friends!