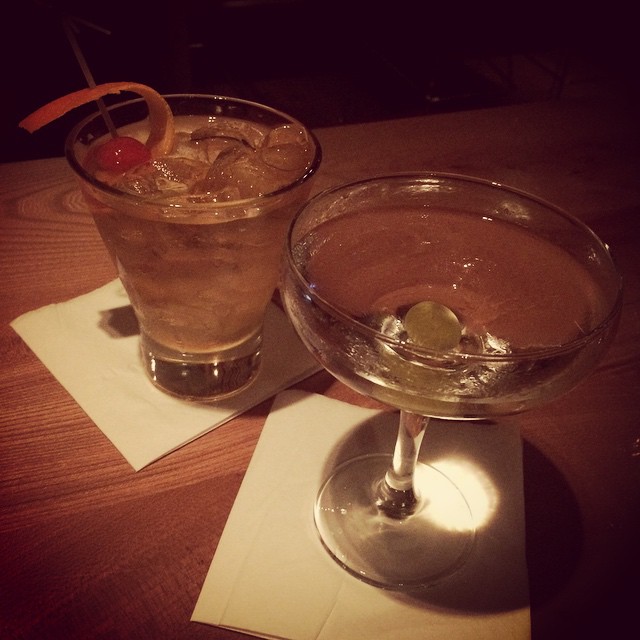 Sup guys?
Spring is finally springing and after a rotten start to the week things are looking up. It's way too good of a metaphor for what's been happening in my life lately, so I'll leave it at that before things get cheesy around here. Things are looking good, I feel good. I hope things are the same with you?
As ever, here are some links and interesting things for you to enjoy this weekend.
–– ON ROBOTNIC.CO ––
Yesterday I reviewed some of the week's film releases on the BBC Culture Studio: the new live-action Cinderella, Michael Winterbottom's The Face of an Angel, and Will Ferrel-Kevin Hart comedy Get Hard. Catch up on BBC iPlayer.
On my business blog, I shared a March Links Round-up around social media, content and freelancing.
–– ARTS & CULTURE ––
Molly Lambert went to the Adult Entertainment Expo for Grantland in this piece that's both referential and reminiscent of David Foster Wallace's essay "Big Red Sun" – Porntopia.
Speaking of, (and this newsletter is totally going in everyone's spam filters, isn't it?) I finally caught up with Chris Offutt's brilliant memoir essay My Dad, The Pornographer about inheriting his dad's literary porn collection – of which he'd written 400 titles.
Here's a great passage about his dad's writing process:
Dad's writing process was simple — he'd get an idea, brainstorm a few notes, then write the first chapter. Next he'd develop an outline from one to 10 pages. He followed the outline carefully, relying on it to dictate the narrative. He composed his first drafts longhand, wearing rubber thimbles on finger and thumb. Writing with a felt-tip pen, he produced 20 to 40 pages in a sitting. Upon completion of a full draft, he transcribed the material to his typewriter, revising as he went. Most writers get more words per page as they go from longhand to a typed manuscript, but not Dad. His handwriting was small, and he used ampersands and abbreviations. His first drafts were often the same length as the final ones.
My favourite bookish podcast, Literary Disco, also covered the essay in a recent episode.
A really interesting piece on documentary film, reporting and ethics – Two Maxims at Odds: Tell a Story, Tell the Truth. More on this soon.
I liked this recent Bookends from the NY Times: Do Money Woes Spur Creativity or Stifle It? Rivka Galchen pretty much nailed it.
Starbucks released and retracted its #RaceTogether campaign in the past week, which made for a short-lived spate of think pieces including these great ones from Jeb Lund (Rolling Stone) and Joe Berkowitz (Fast Company Create) – similar ideas, slightly different approaches.
I've just finished watching The Unbreakable Kimmy Schmidt – highly recommended. Here's Emily Naussbaum's great take on it, Candy Girl.
I'm also a recent convert to Broad City and OMG please give these ladies ALL of the seasons. I also also just finished the latest series of Girls and it was quite a finale. Really enjoyed this season. I finally believe all that "Golden age of television" chat that folk have been giving it for 10 years.
A Defence of Low Culture – though I obviously don't think it needs defending.
–– DIGITAL ––
Facebook continues on its quest to cannibalise the internet. Call me old fashioned, but, boke.
Here's Ann Friedman on The Economics of the Podcast Boom.
I have mixed feelings on last week's Reply All. Reasons I did like it: it's well told, narration-wise. Reasons I didn't: it's way more NPR than Gimlet and it felt exploitative to me – like Goldstein was really forcing the issue to make this guy cry in service of his version of the story. Let me know what you think: Why is Mason Reese Crying?
–– ON PAPER / ON SCREEN ––
This week I've been reading Roald Dahl's memoirs: Boy and Going Solo. Just bloody delightful.
I'm away this weekend and quite fancy some travel writing, so I might revisit the brilliant Bill Bryson.
Which book is on your nightstand?

–– &c. ––
Here's a type of story we don't hear much about – Transformers: the unique challenge of changing gender within a relationship.
Woman abandoned as baby in Macon in 1915 dies at age 100. :')
​Have a lovely weekend, friends!